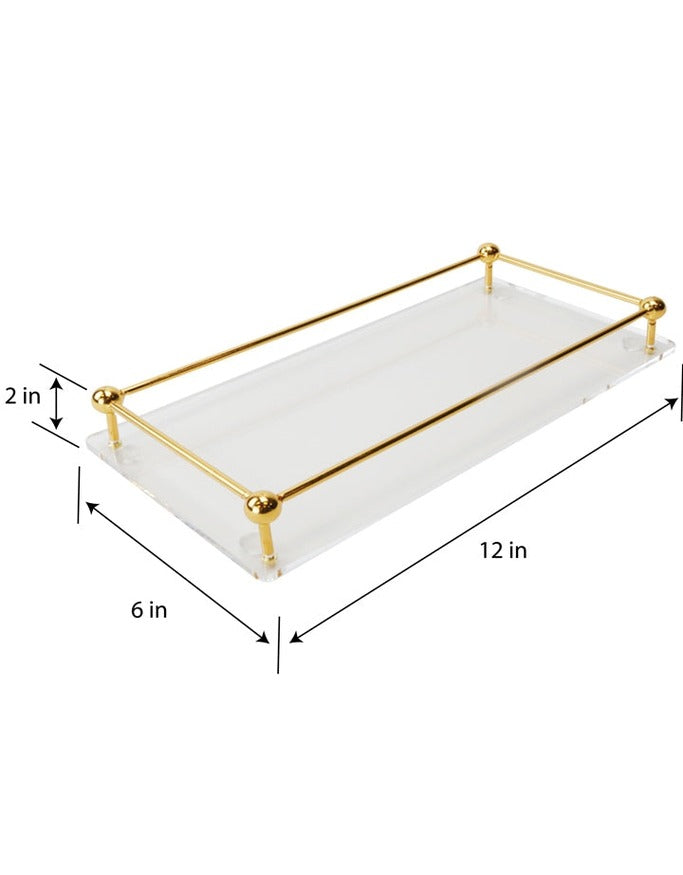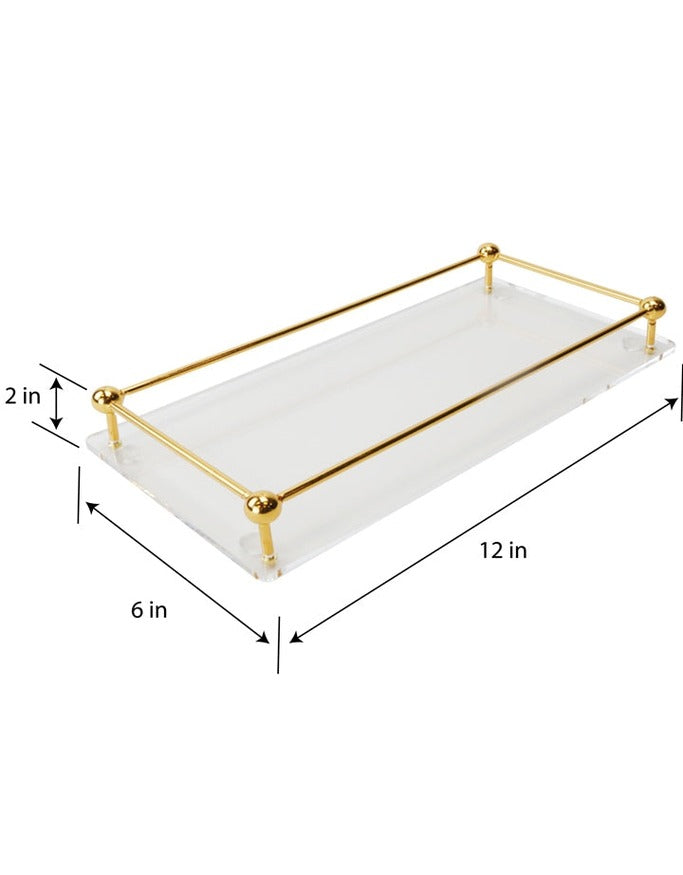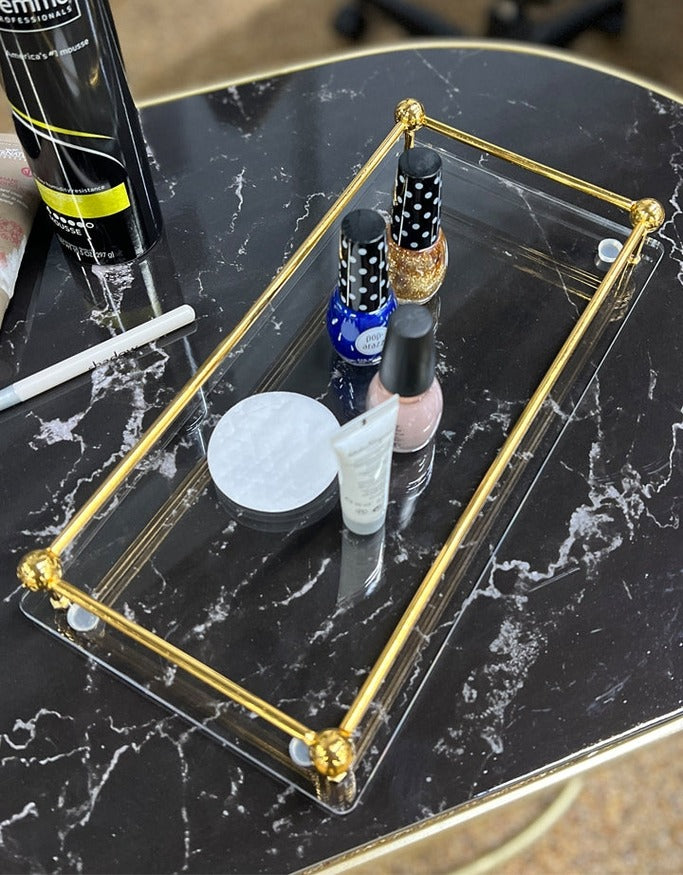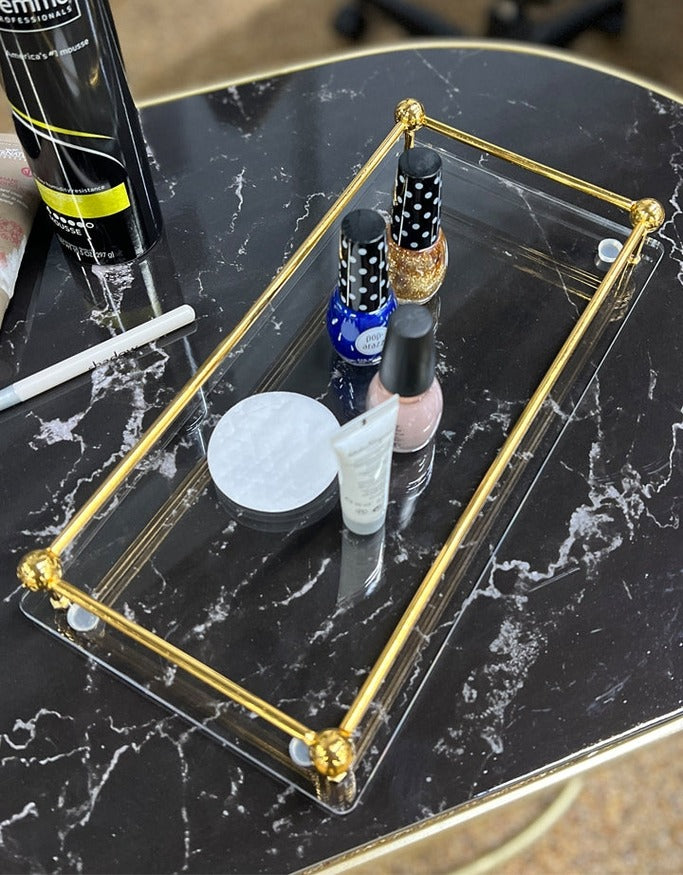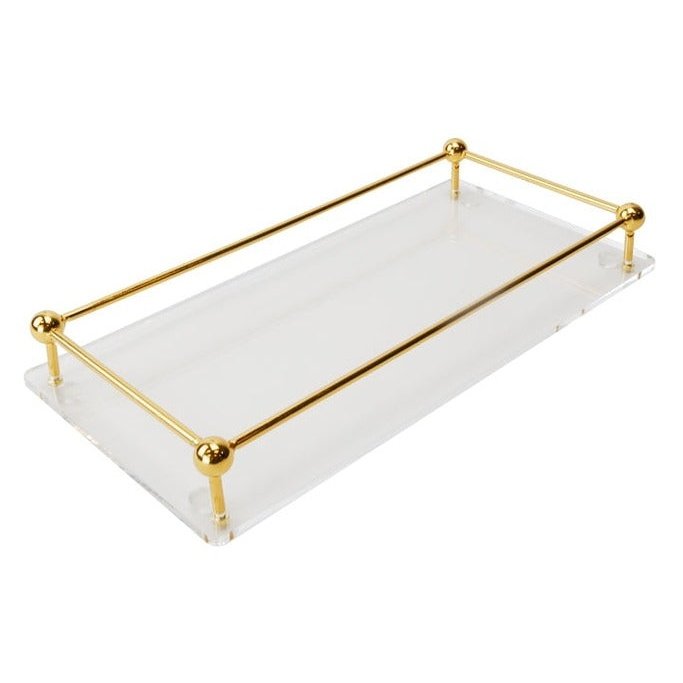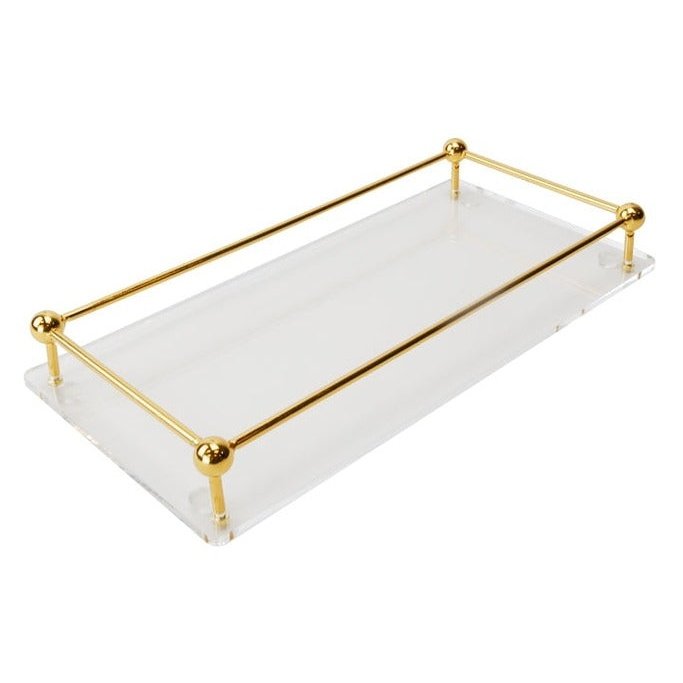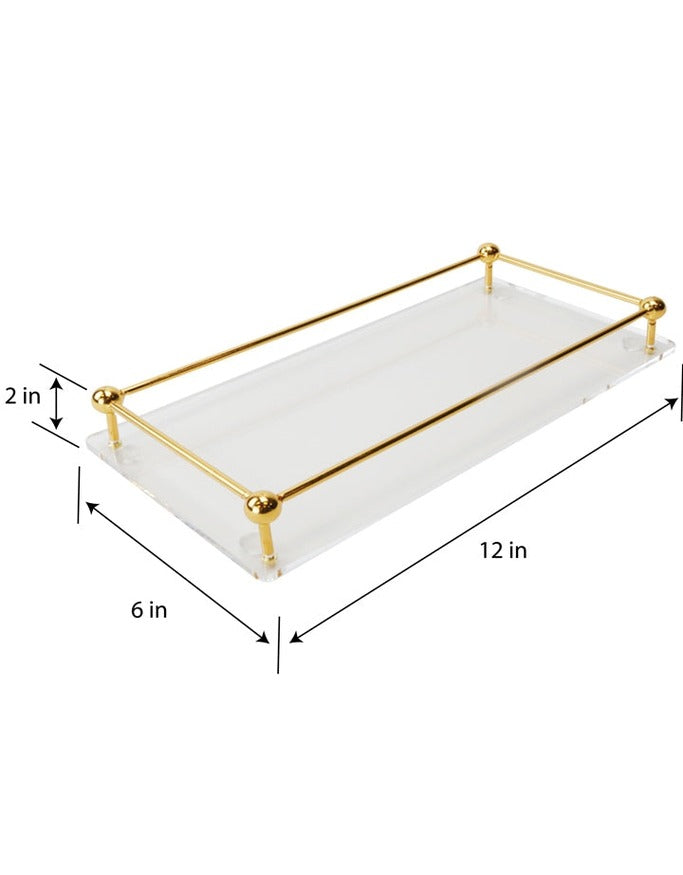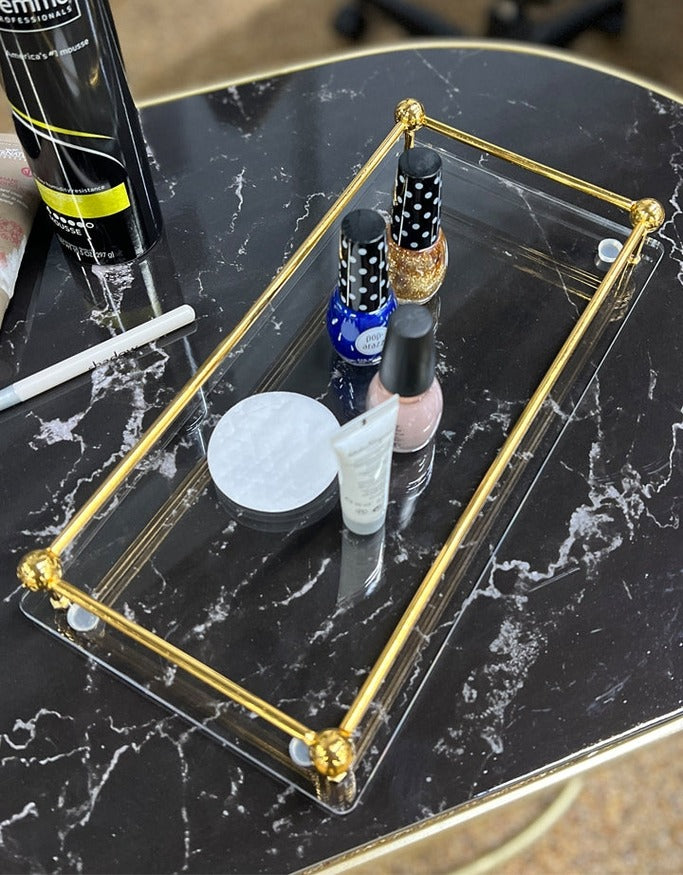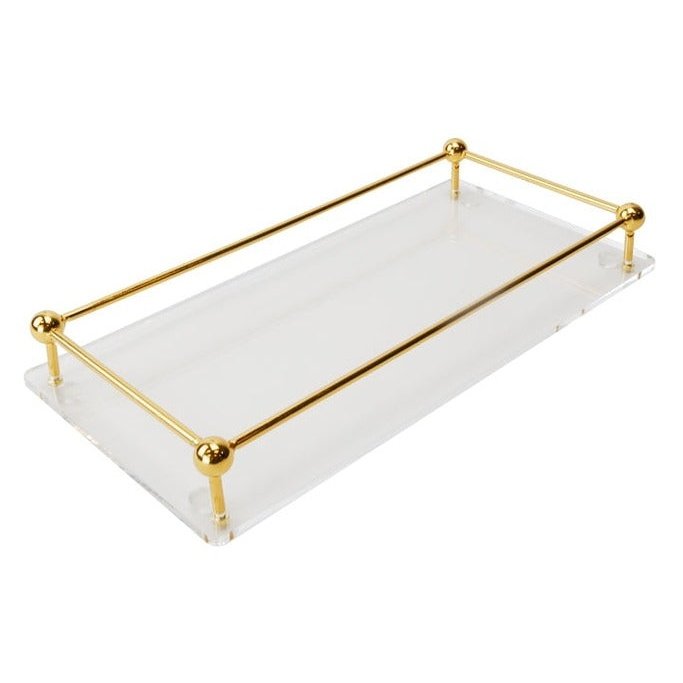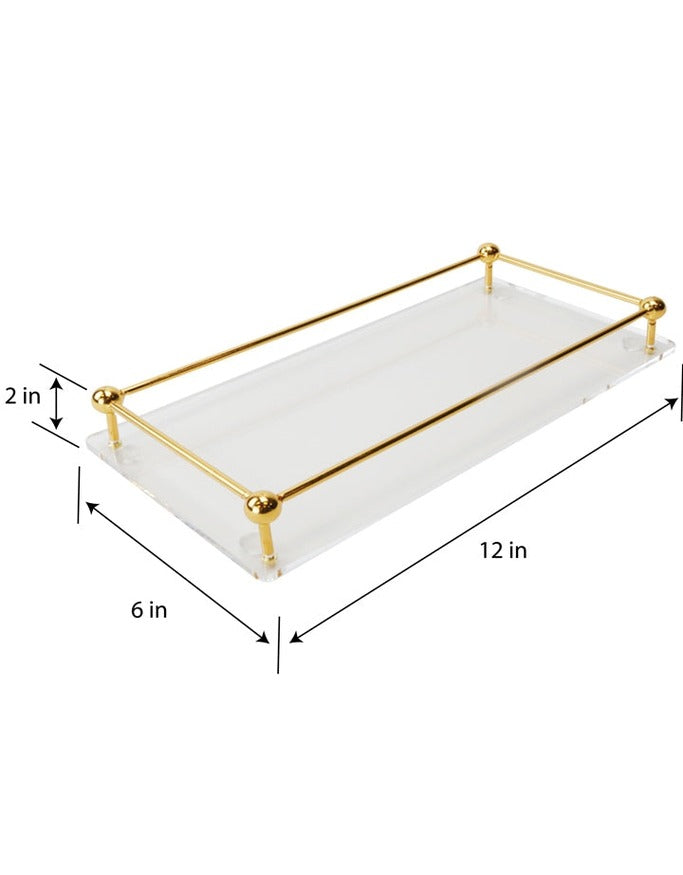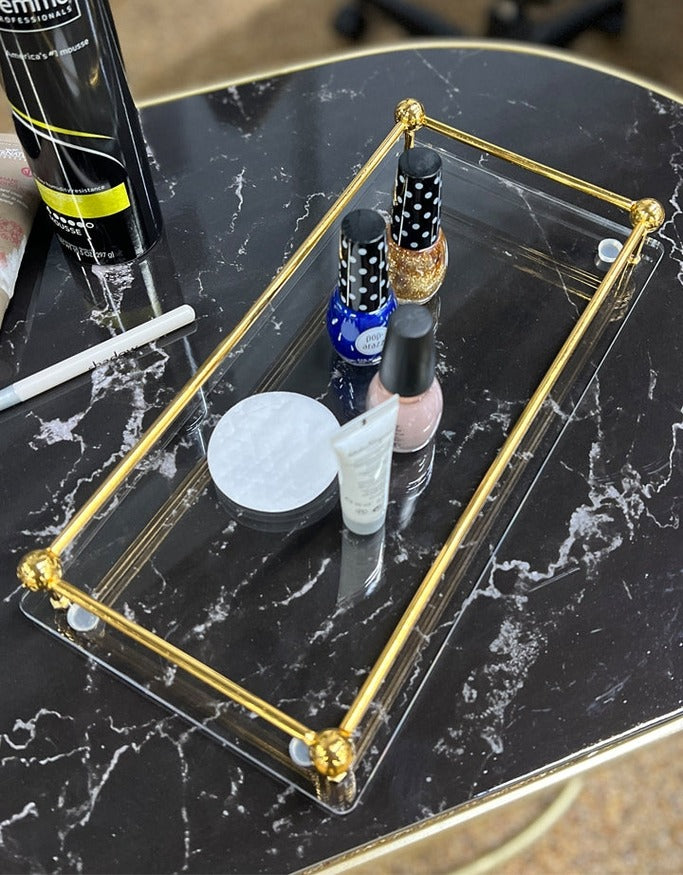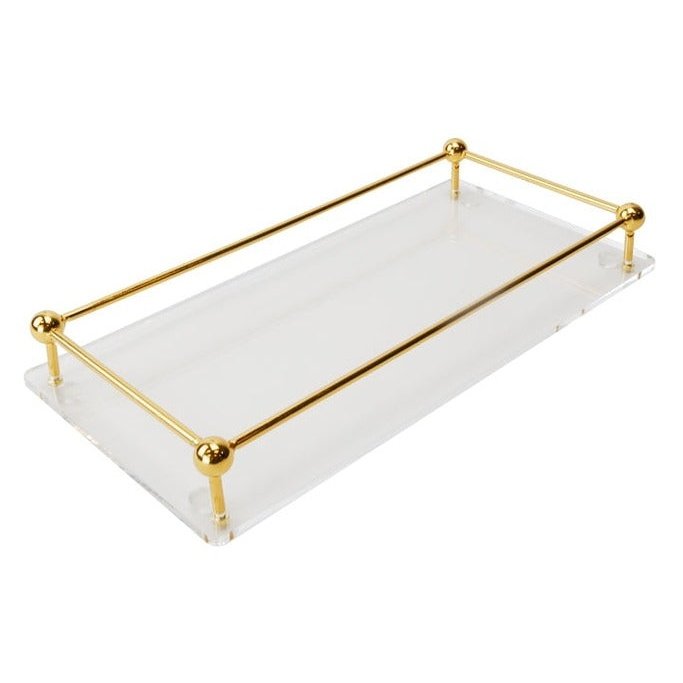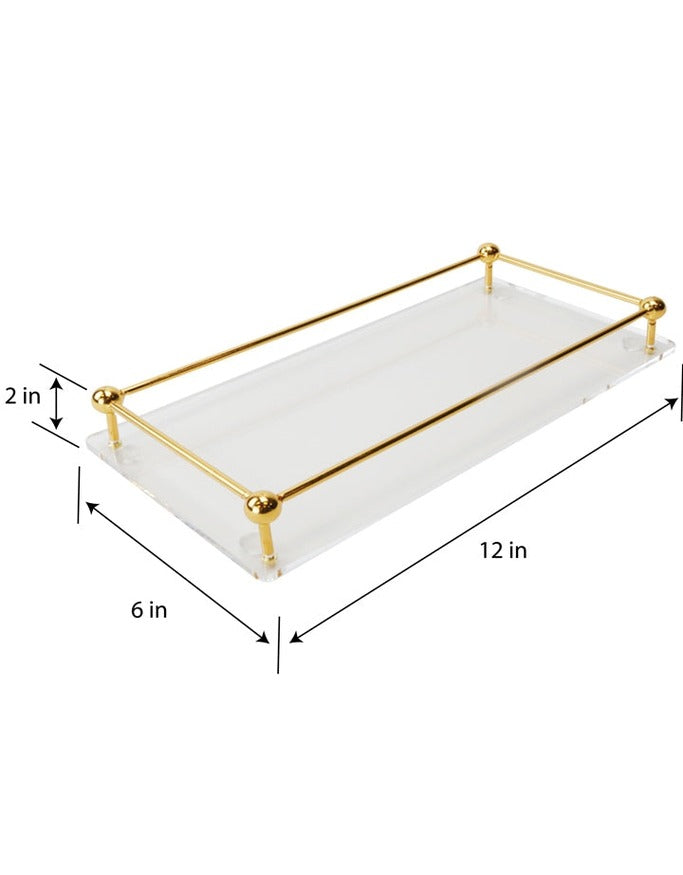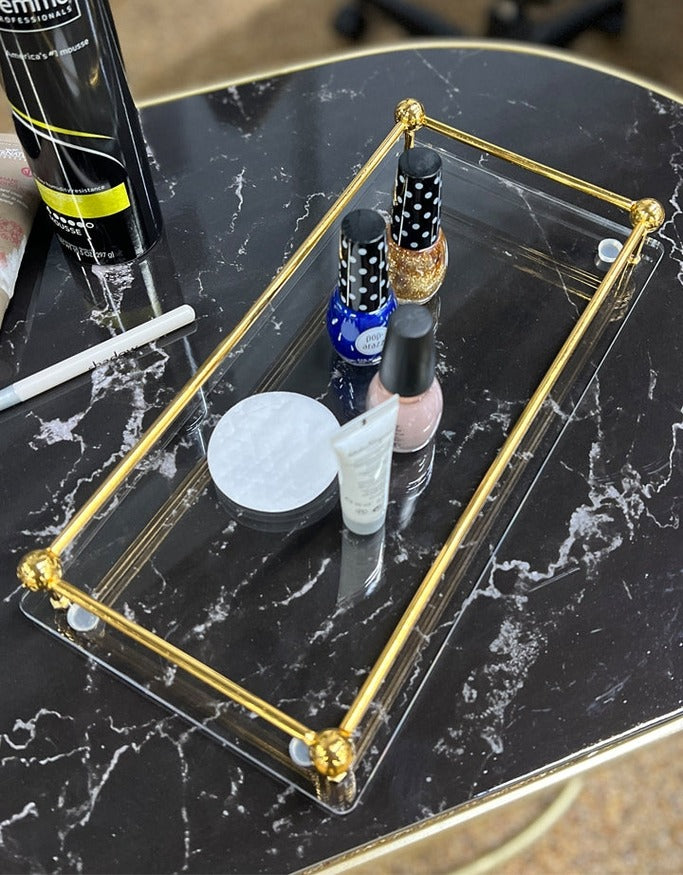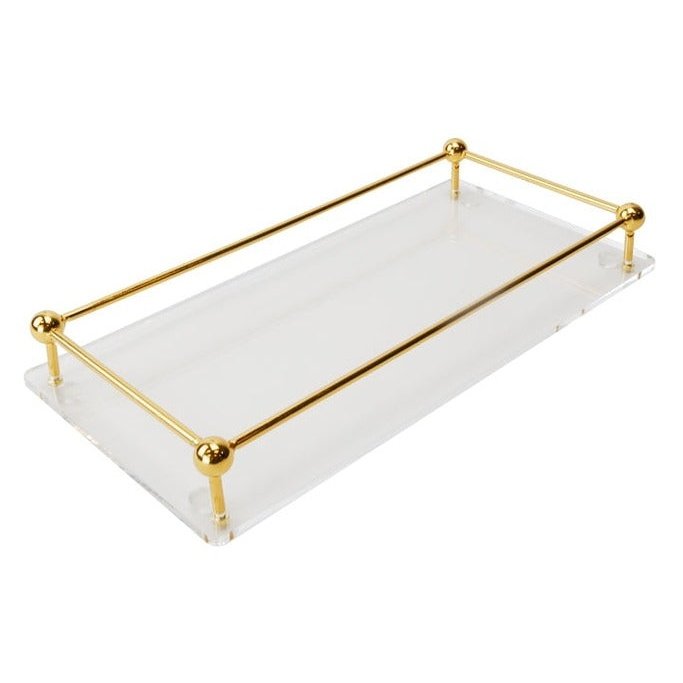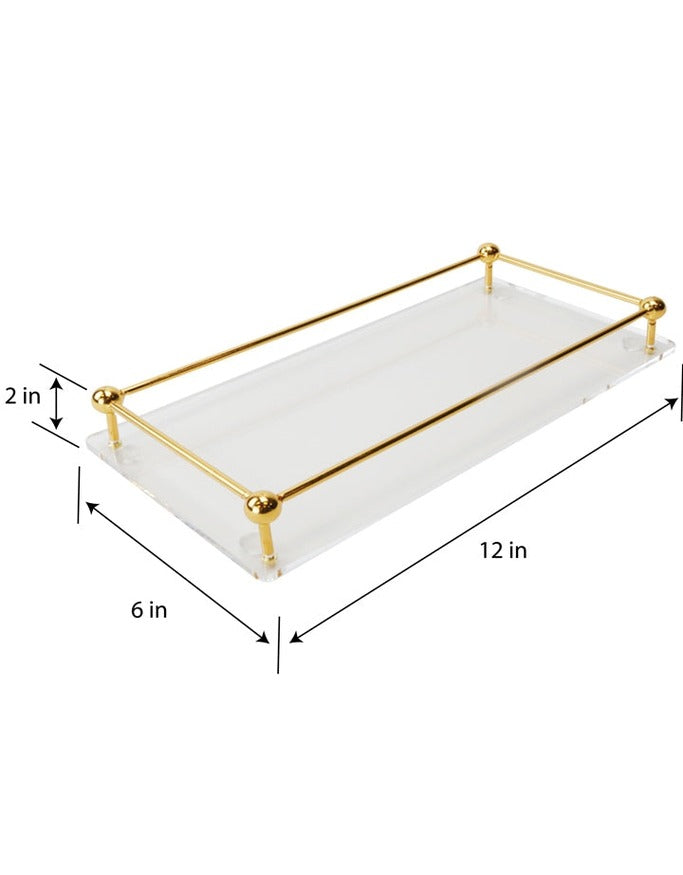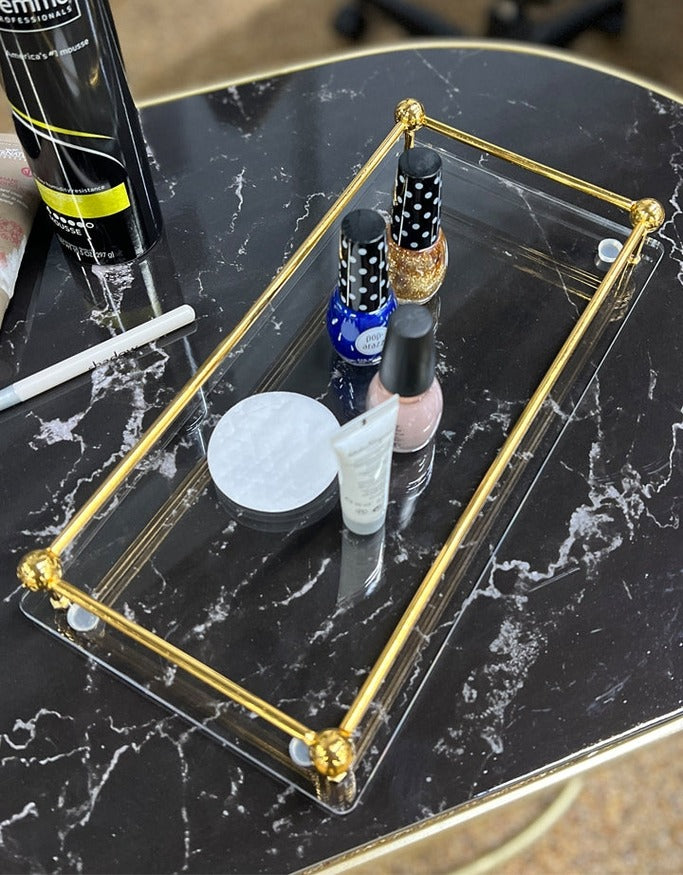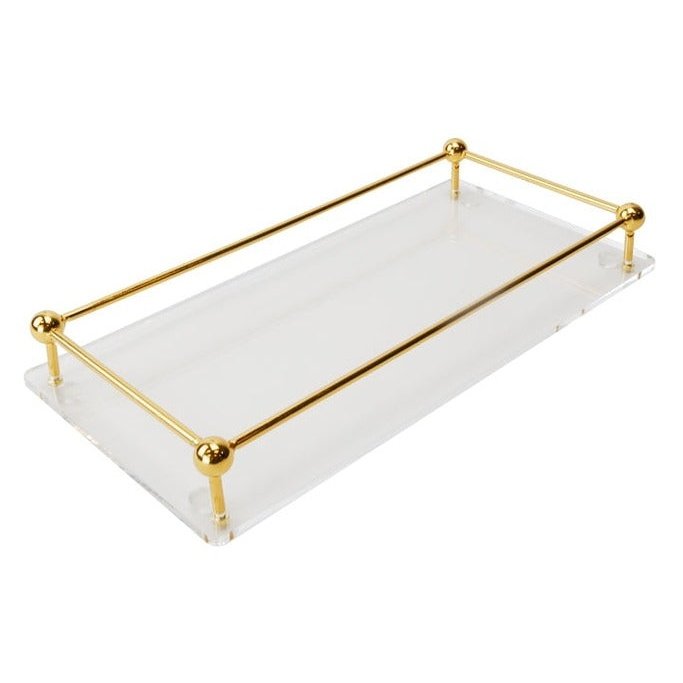 Acrylic Tray with Golden Tubes
A toilet tank tray is meant to be placed on the top of the toilet tank with the purpose of making more storage space for your bathroom accessories. They're particularly useful for small bathrooms or for the ones with a high number of items. More than providing storage space, this toilet tray is also a piece that adds elegancy to your bathroom décor. * The golden tubes prevent items from falling out of the tray. It gives a chic touch as well. * An issue with some storage trays is that they might be hard to clean. The acrylic and metal structures on this tray make the cleaning process easier. * A typical bathroom tray might also lose luster every time they're cleaned. Materials of this one ensures a nice and durable shine. * Decorative tip: Adding a candle on the tray is a nice alternative to spruce up the bathroom décor.
Personalizing: Additional fee of $10

* For monogram add 3 letters - first name, last name, first name
* For name add up to 20 letters. All letters will be the same size and in capital letters.
For any other additions or colors please add it in the comment section at checkout or call the store 718-339-5900.
If no color is added for monogram - default color is gray.
Please note there are no returns on personalized items.