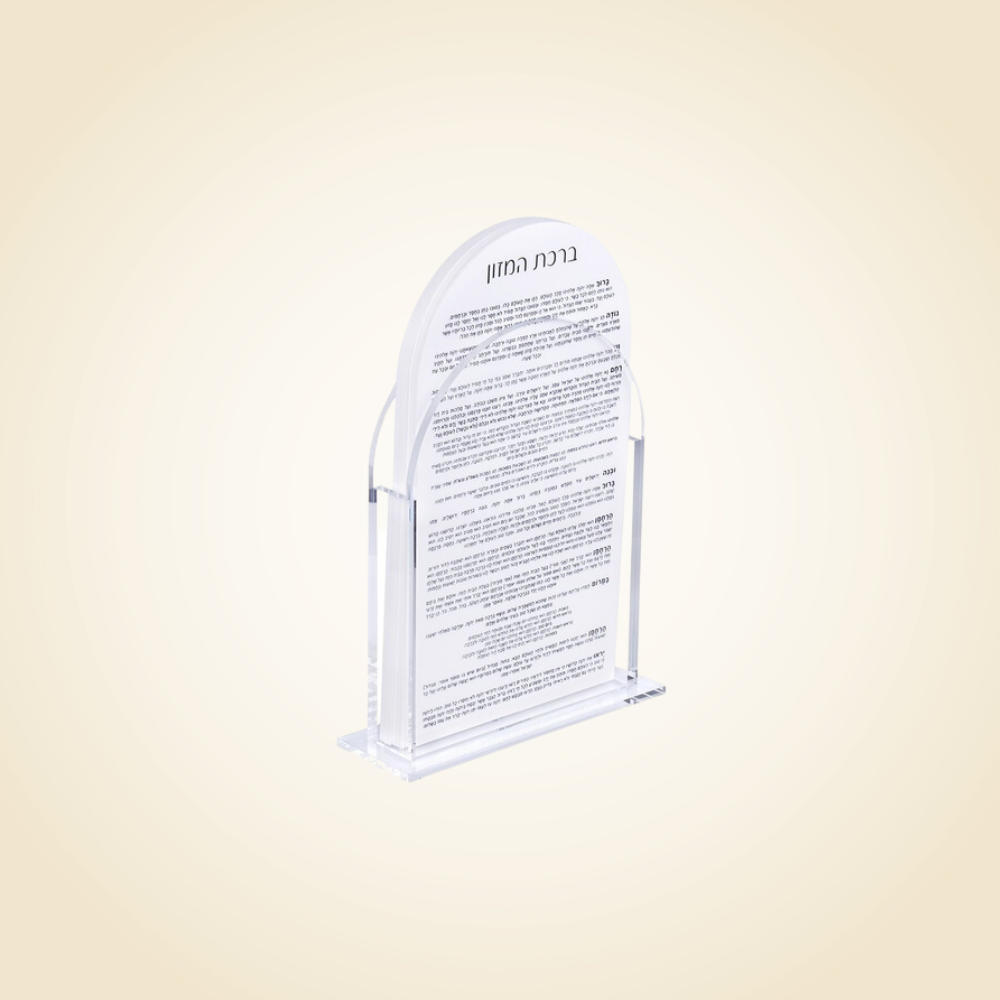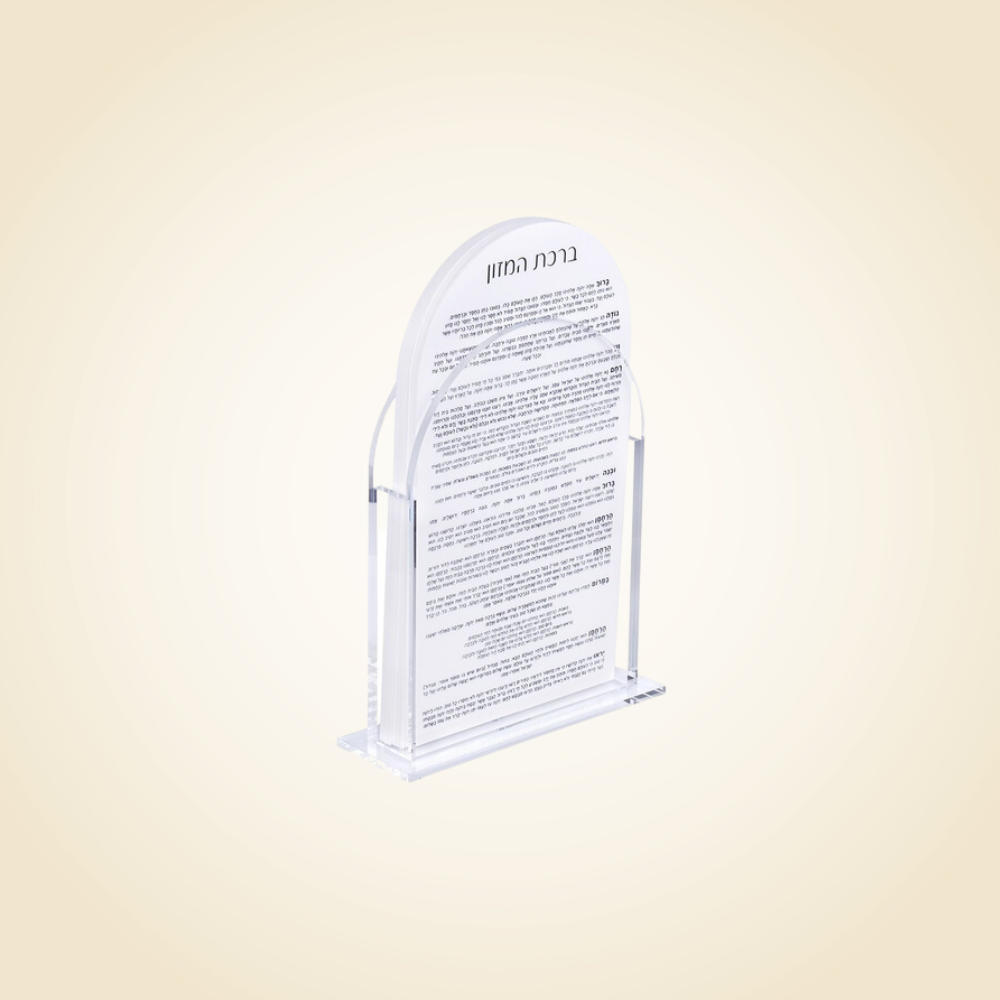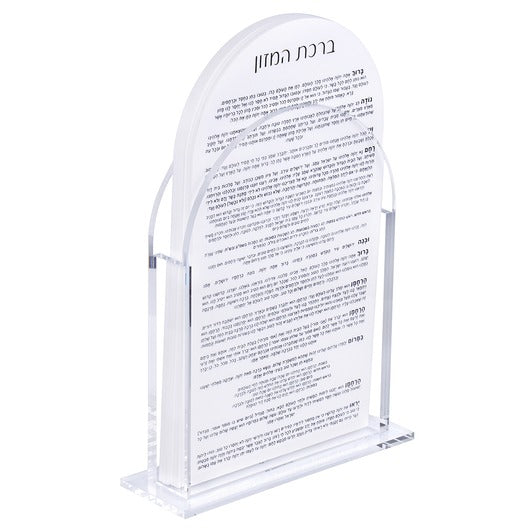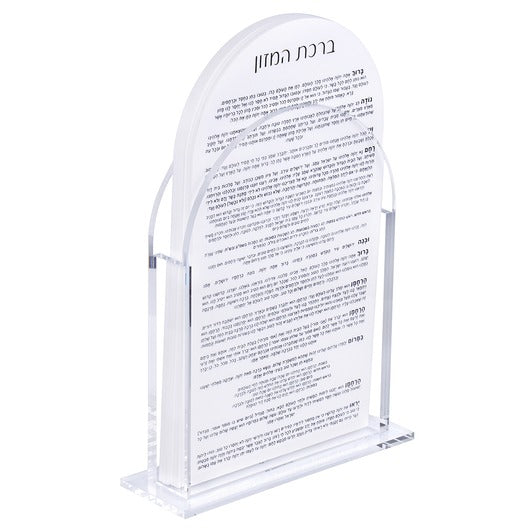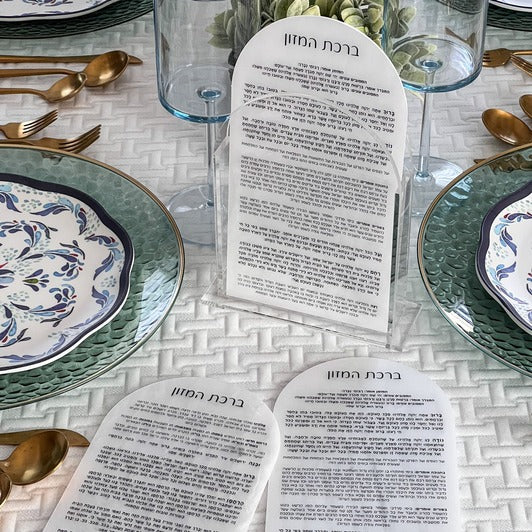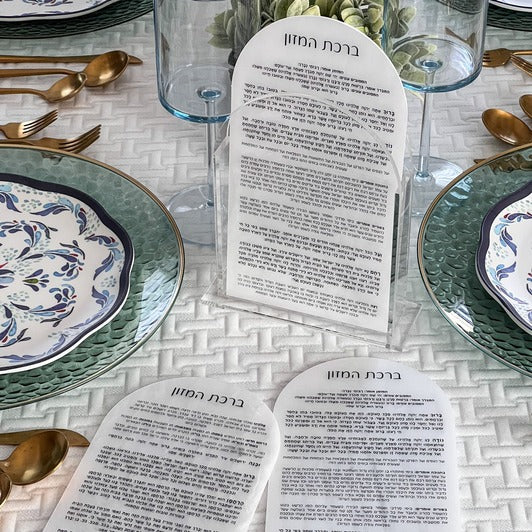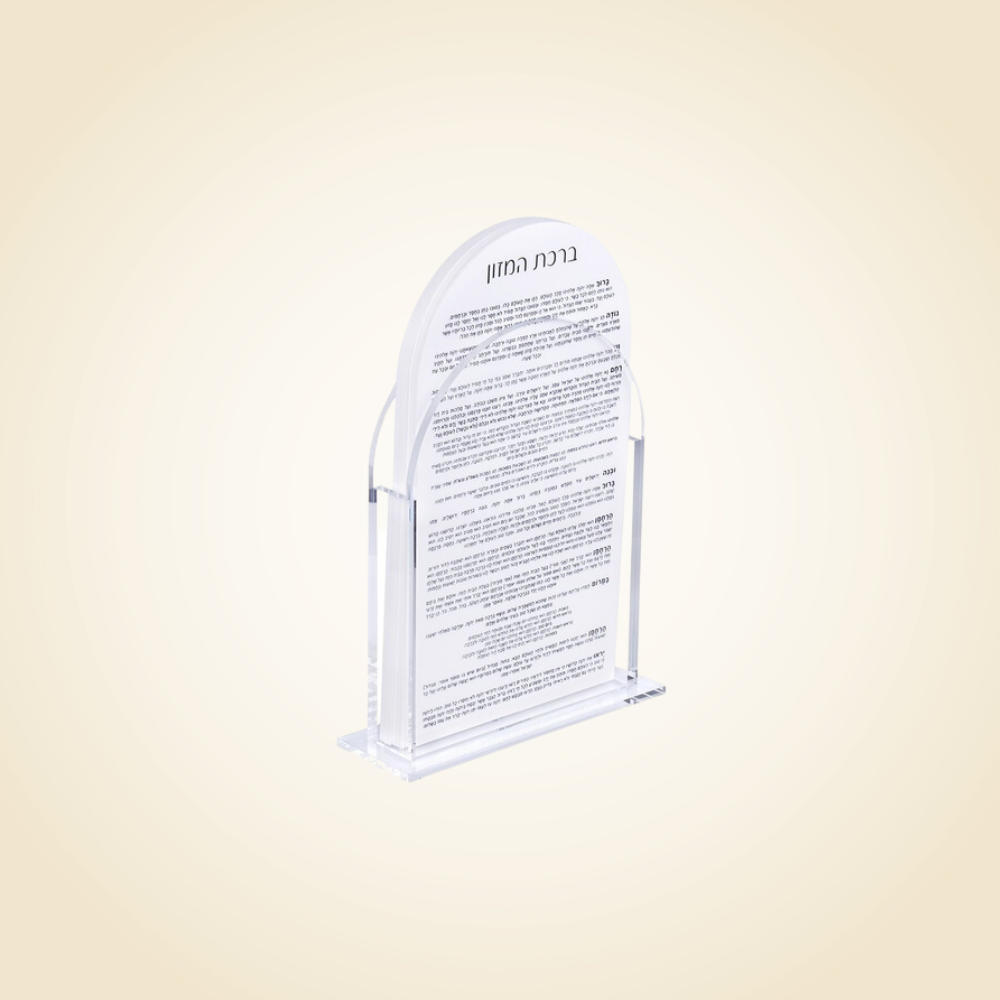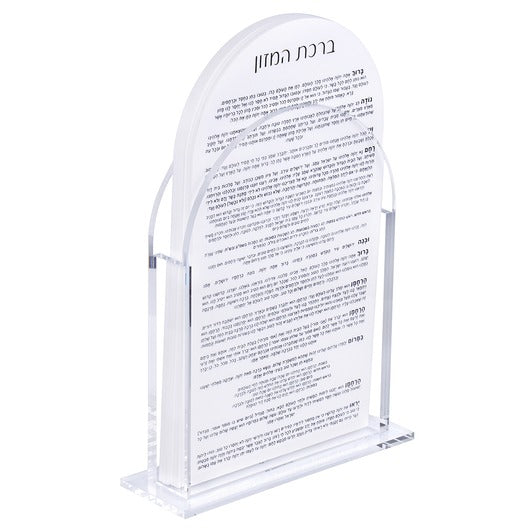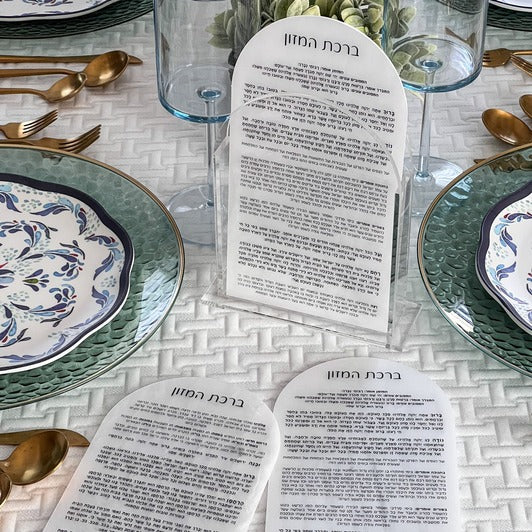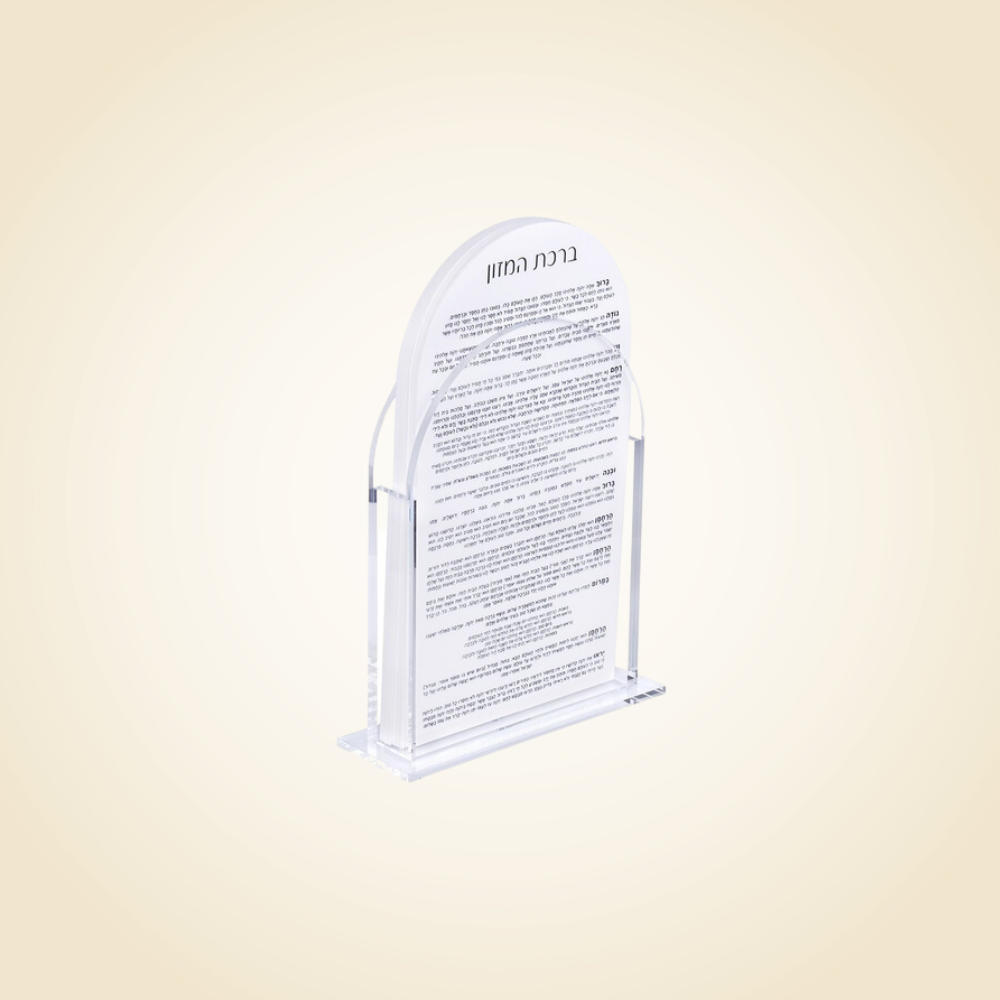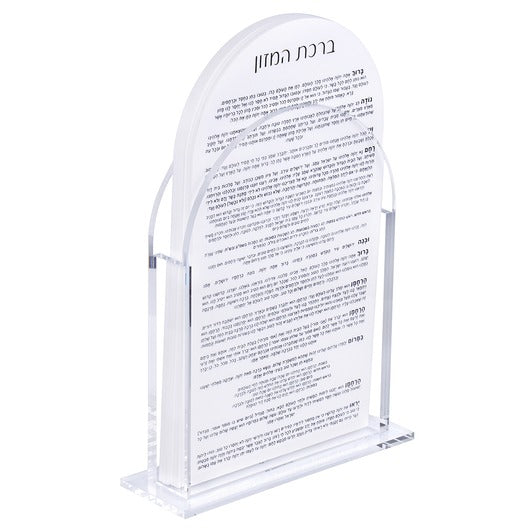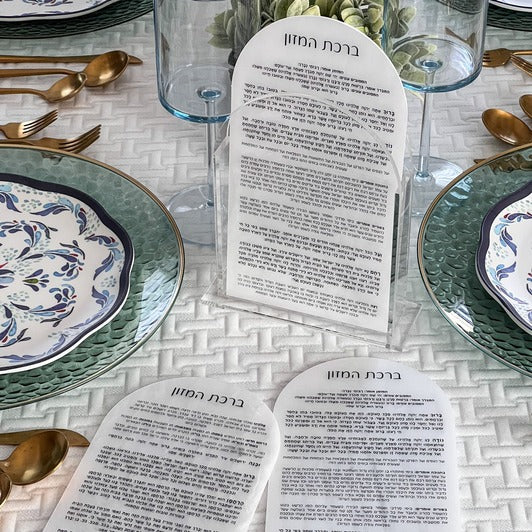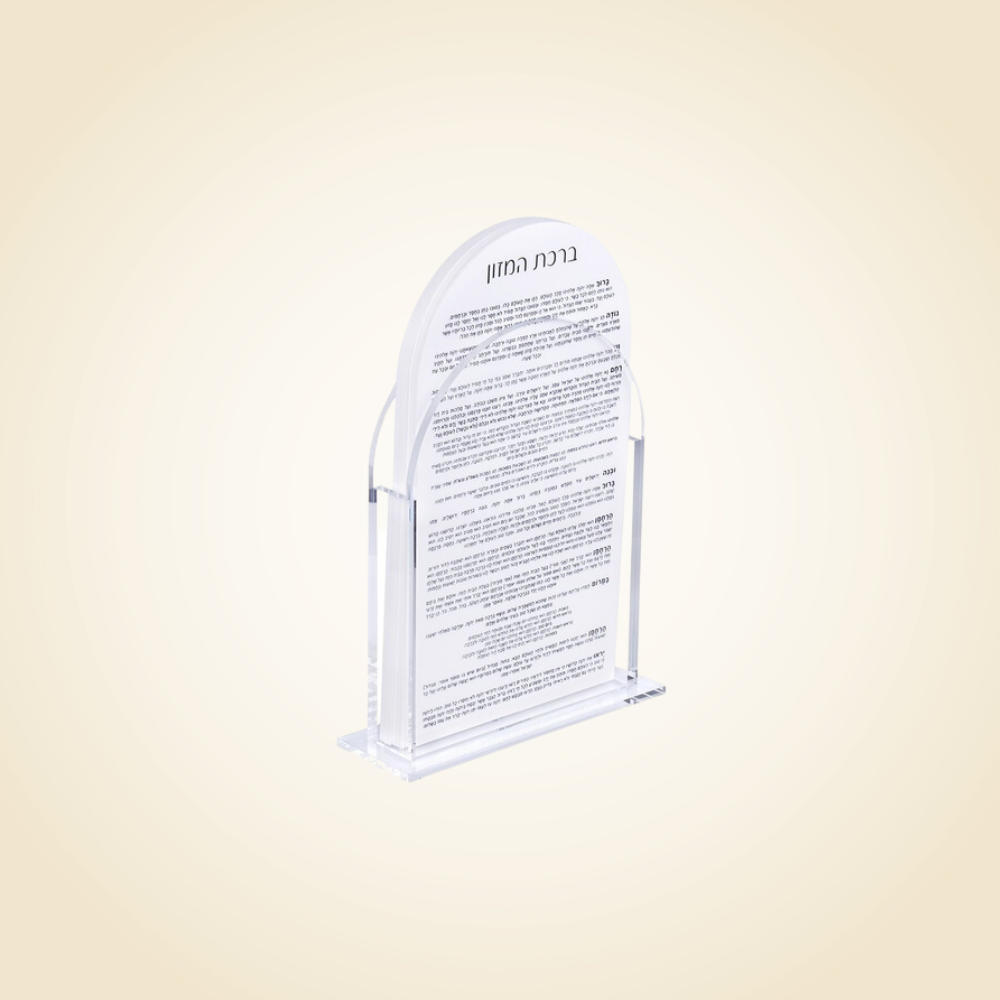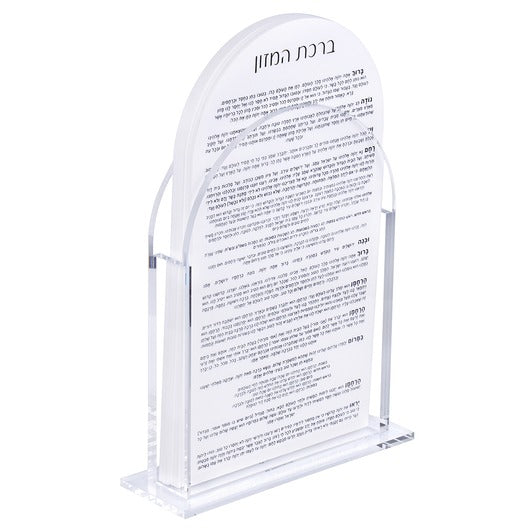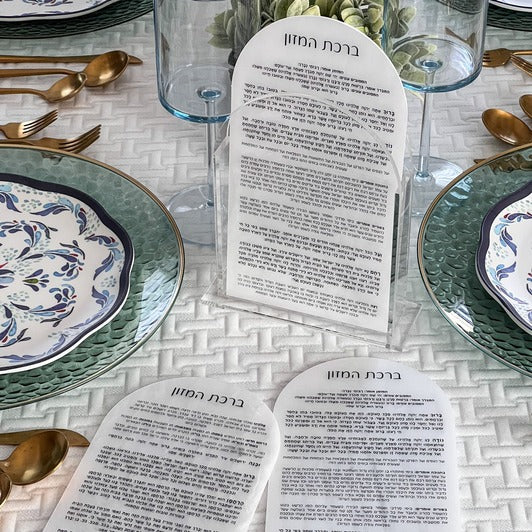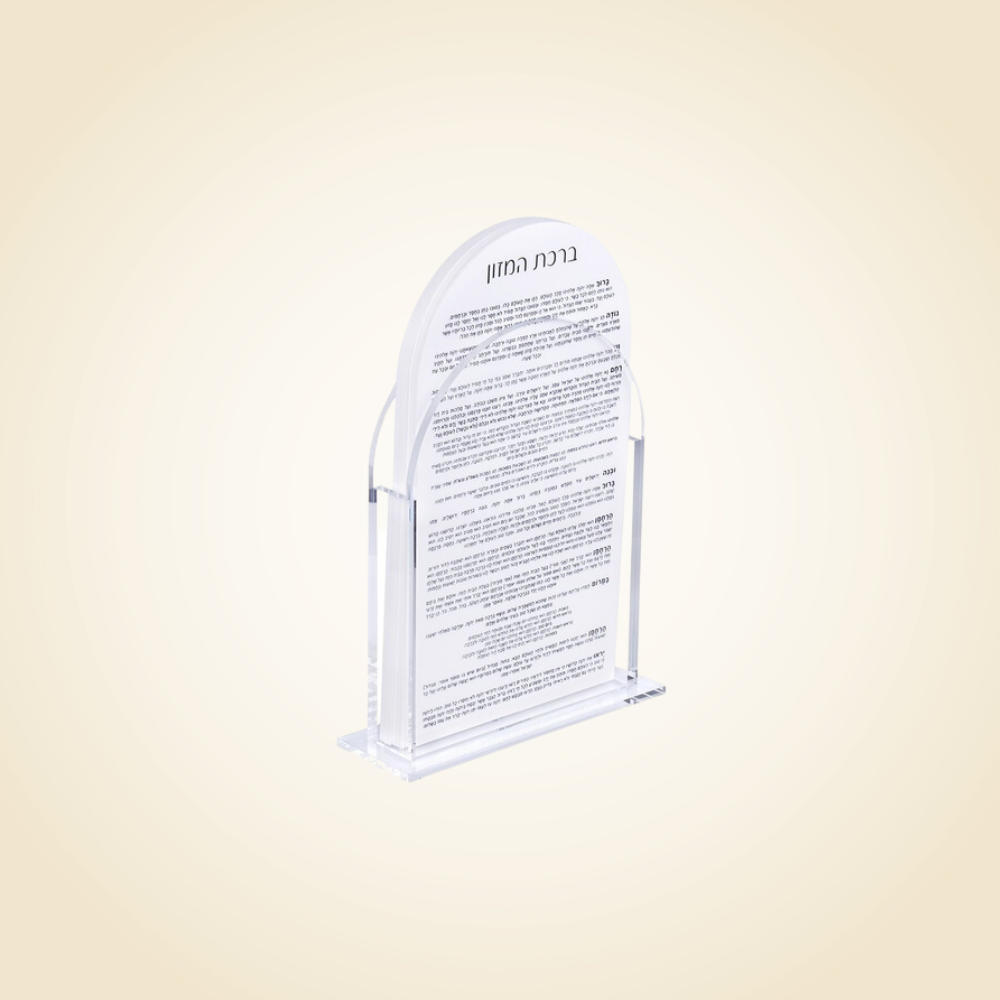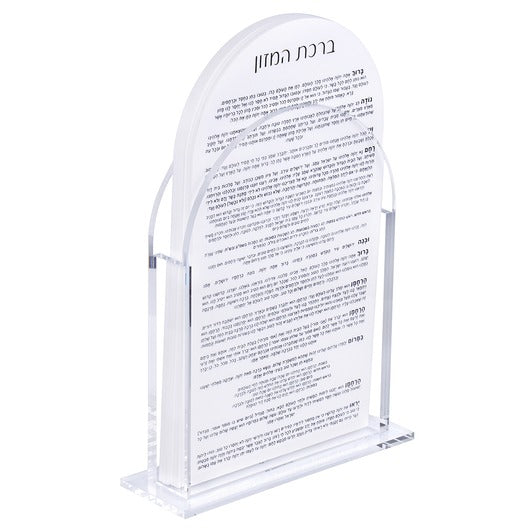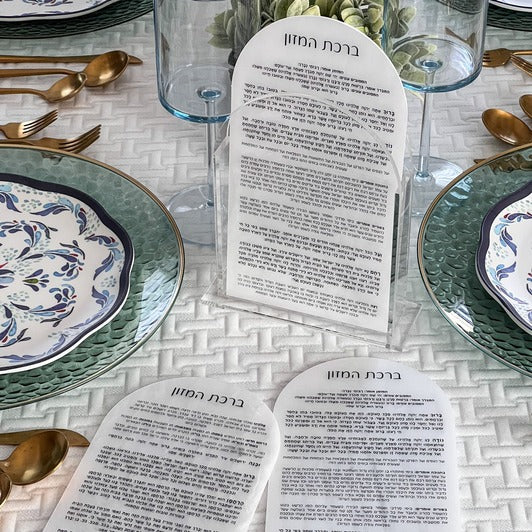 Lucite Birkat Hamazon Cards Set Black Print - Ashkenaz
This exquisite Bencher Set is available with a clear lucite case. The set includes eight white Birchat Hamazon cards. 
This product includes a luxury white gift box.
Ashkenaz
Bencher Dimensions: 5.2" x 9.45"
Personalizing: Additional fee of $10

* For monogram add 3 letters - first name, last name, first name
* For name add up to 20 letters. All letters will be the same size and in capital letters.
For any other additions or colors please add it in the comment section at checkout or call the store 718-339-5900.
If no color is added for monogram - default color is gray.
Please note there are no returns on personalized items.