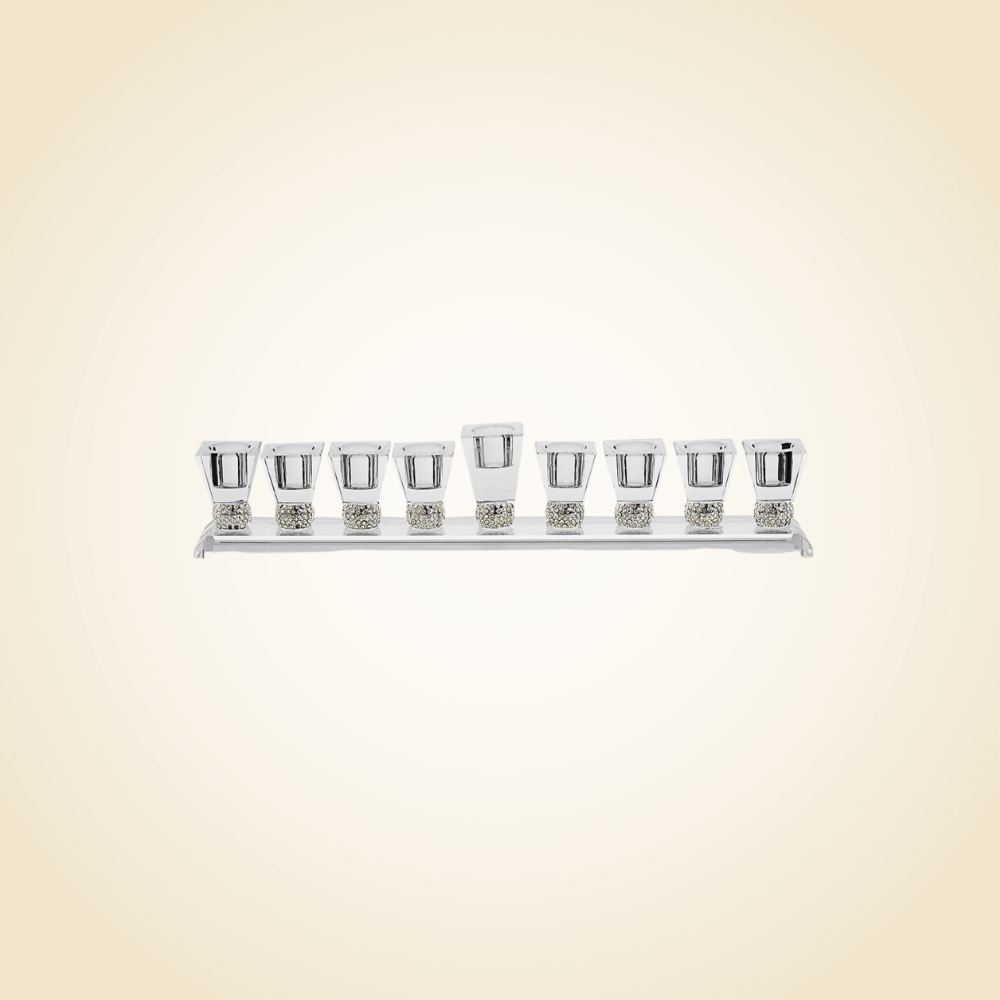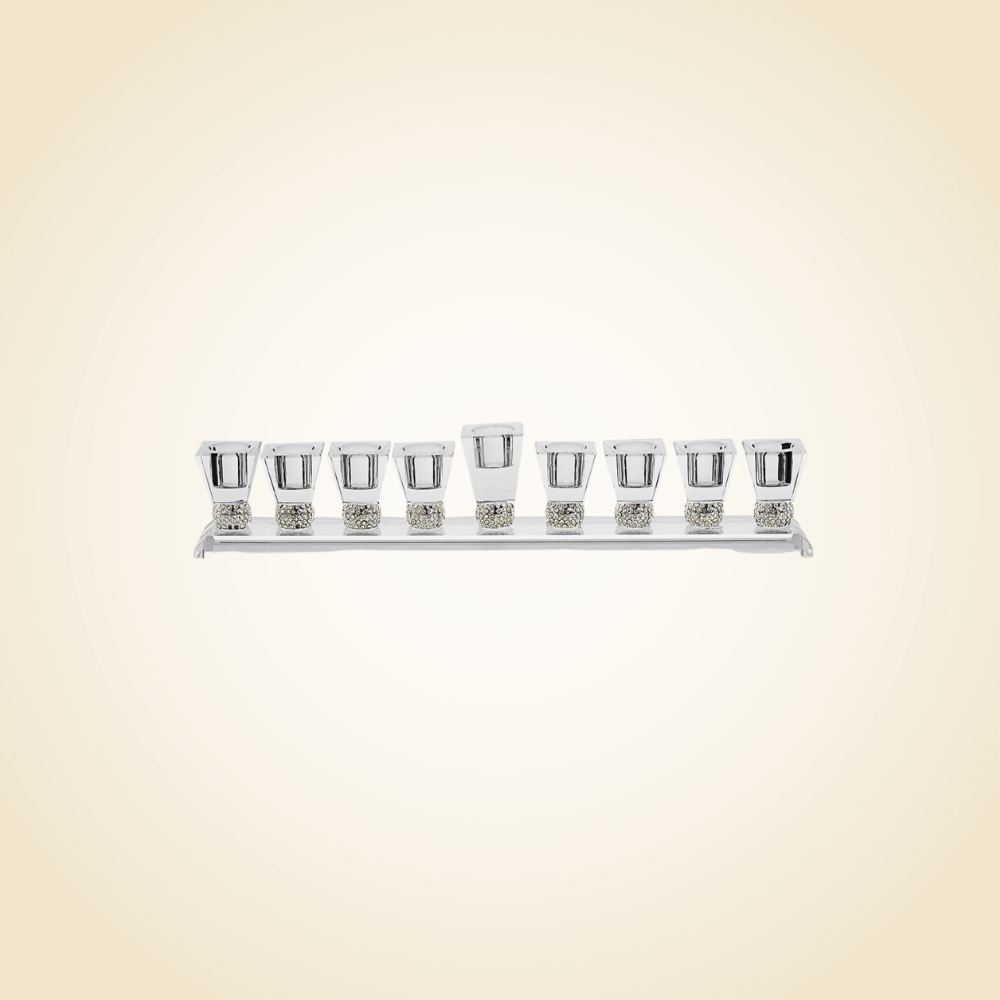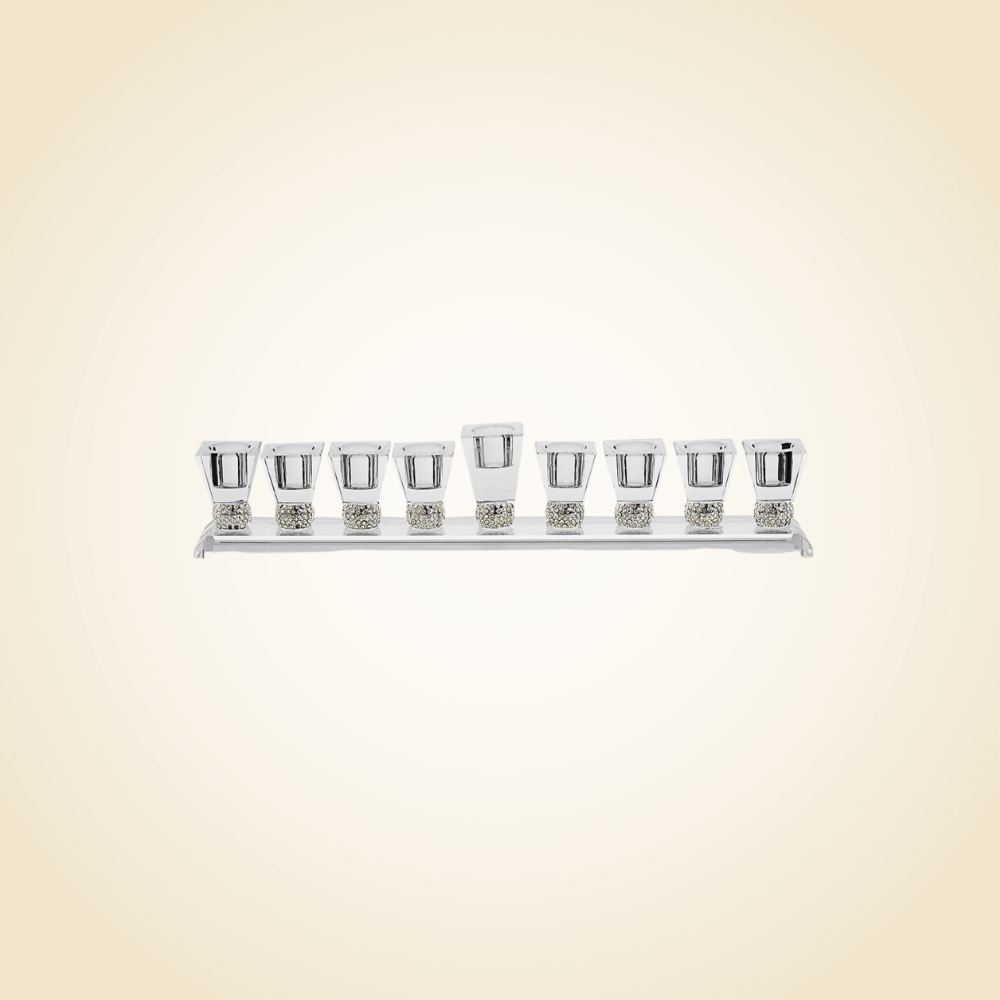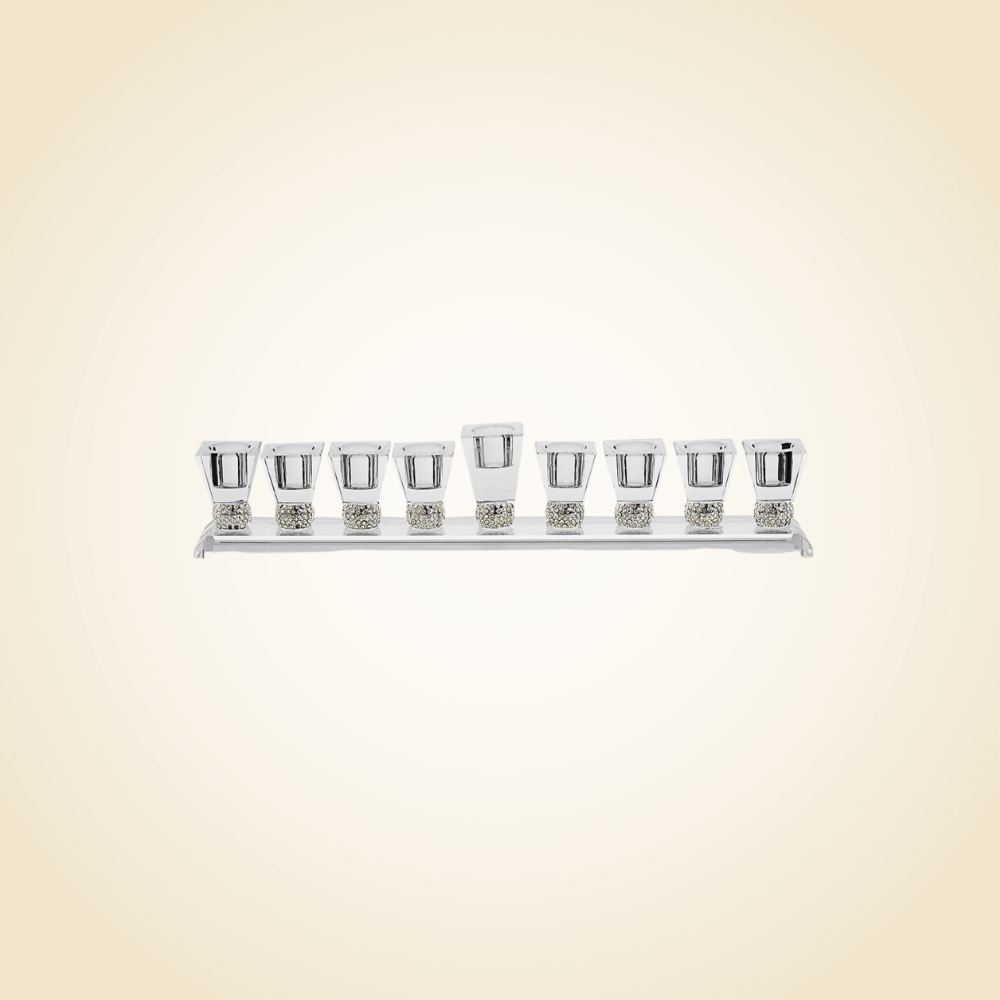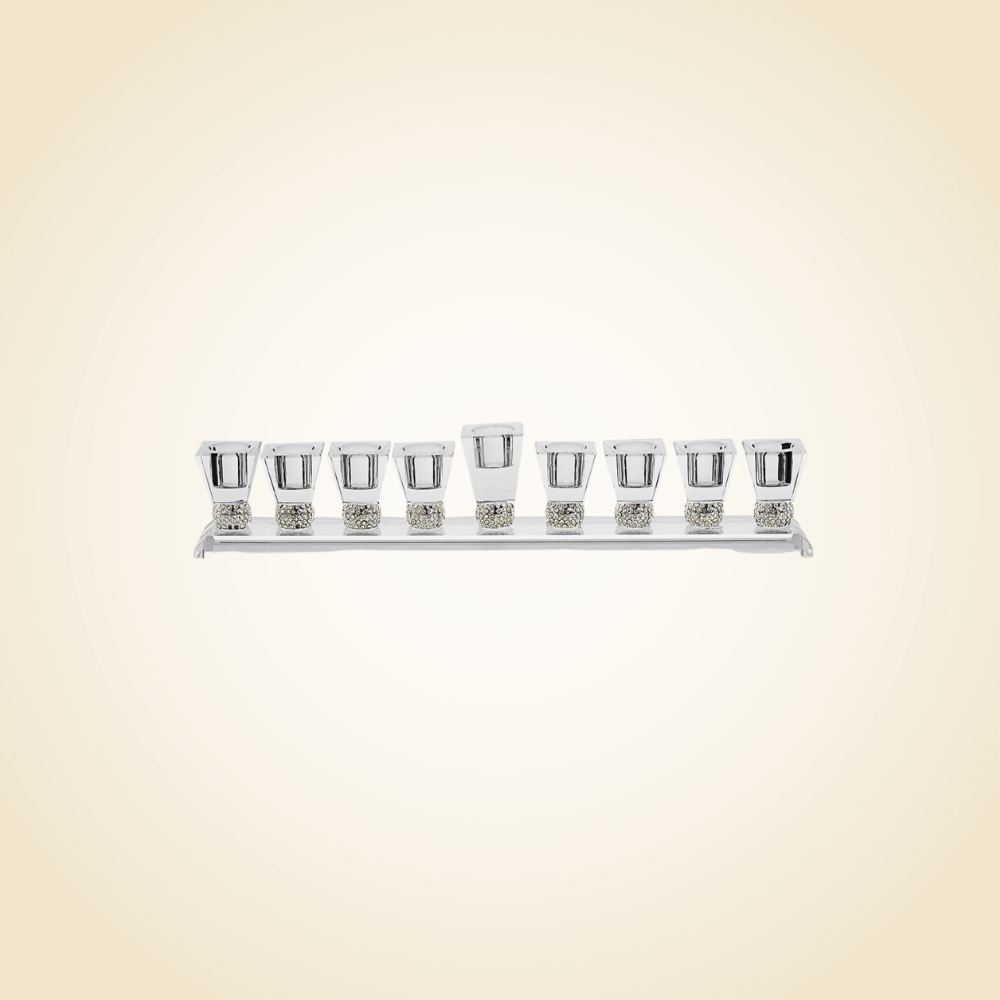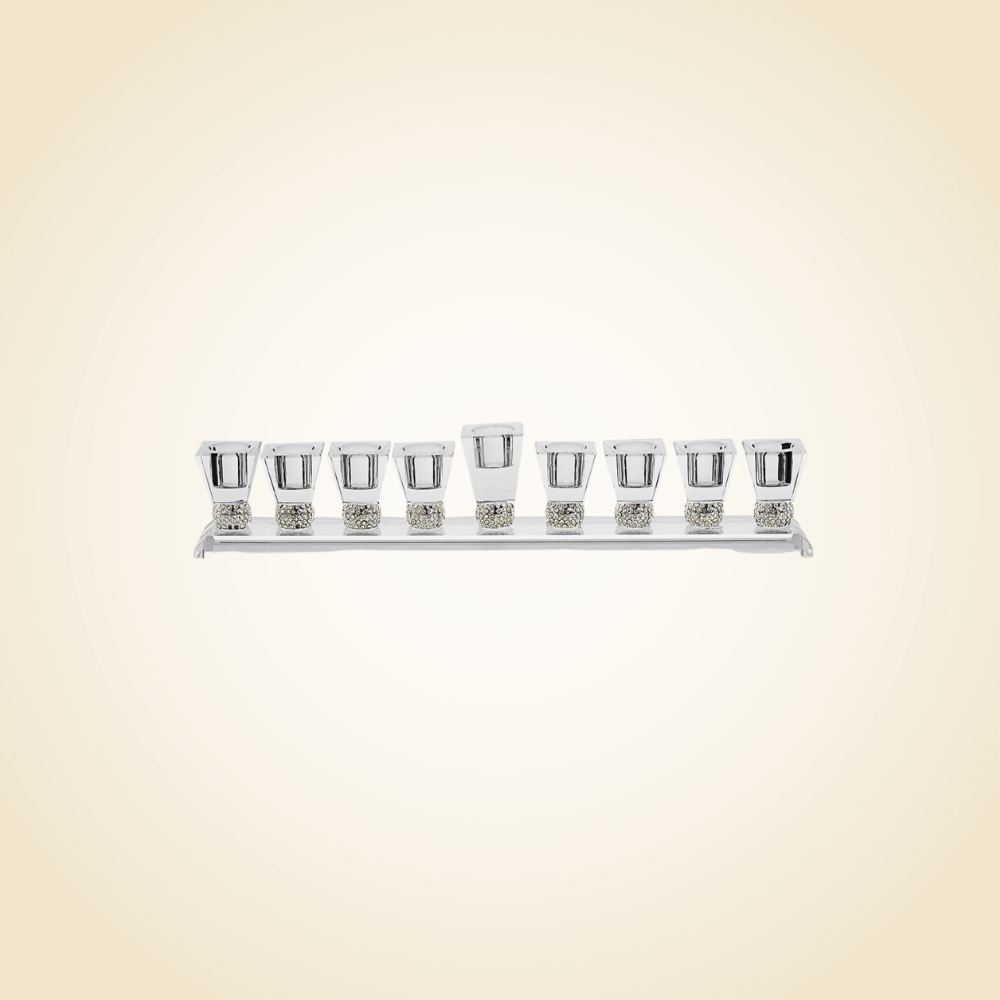 Crystal menorah short with stones
Uplift your Chanukah with this elegantly attractive Menorah.
Made out of crystal with stones around each branch, this menorah is used to light the chanukah candles on the holiday of Chanukah.
14"W x 2.5"H middle branch 2.75"H
Don't place oil directly into menorah.
Menorah holds candles and oil cups.