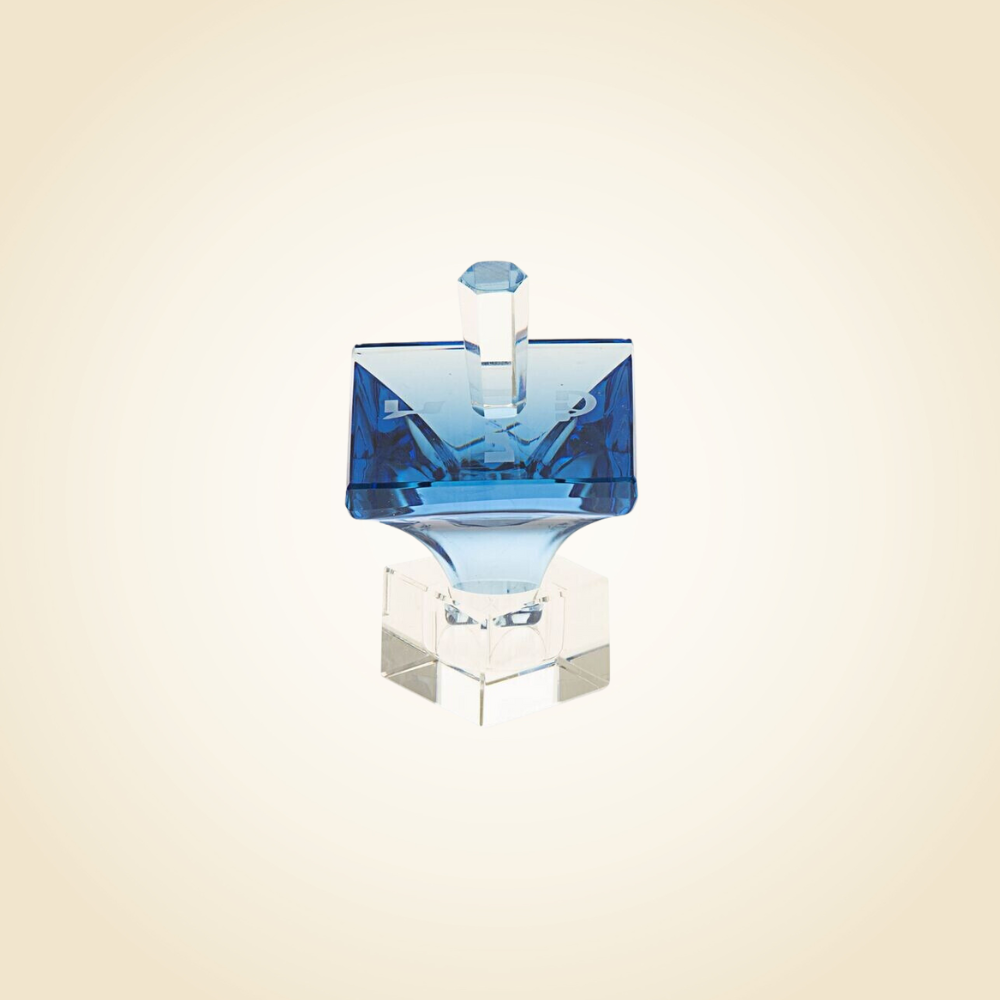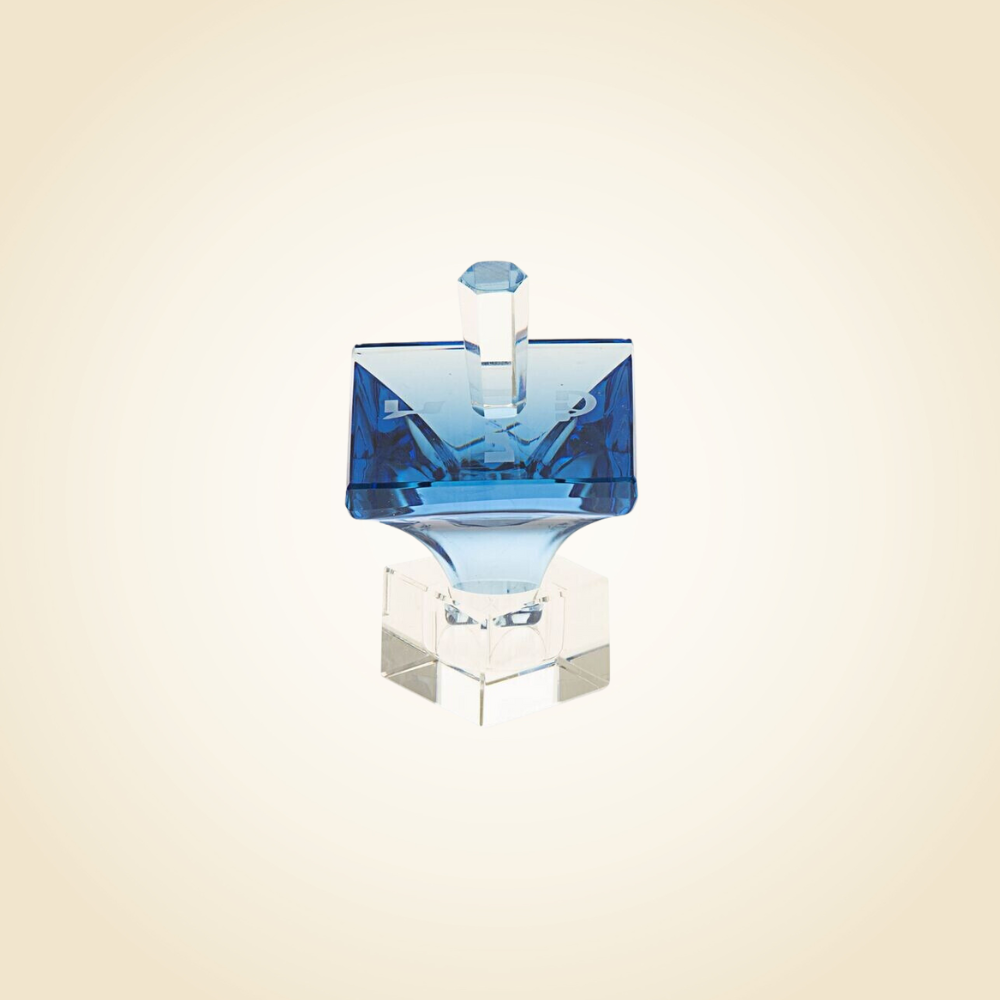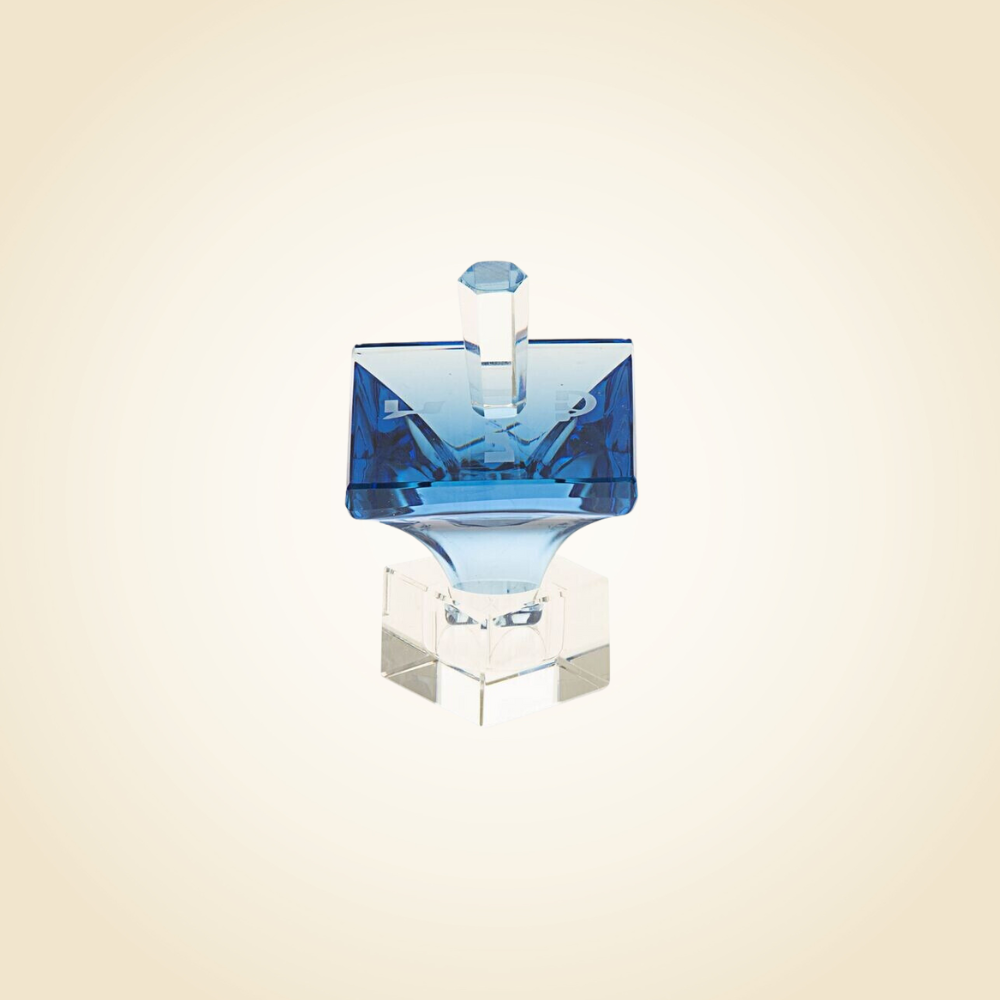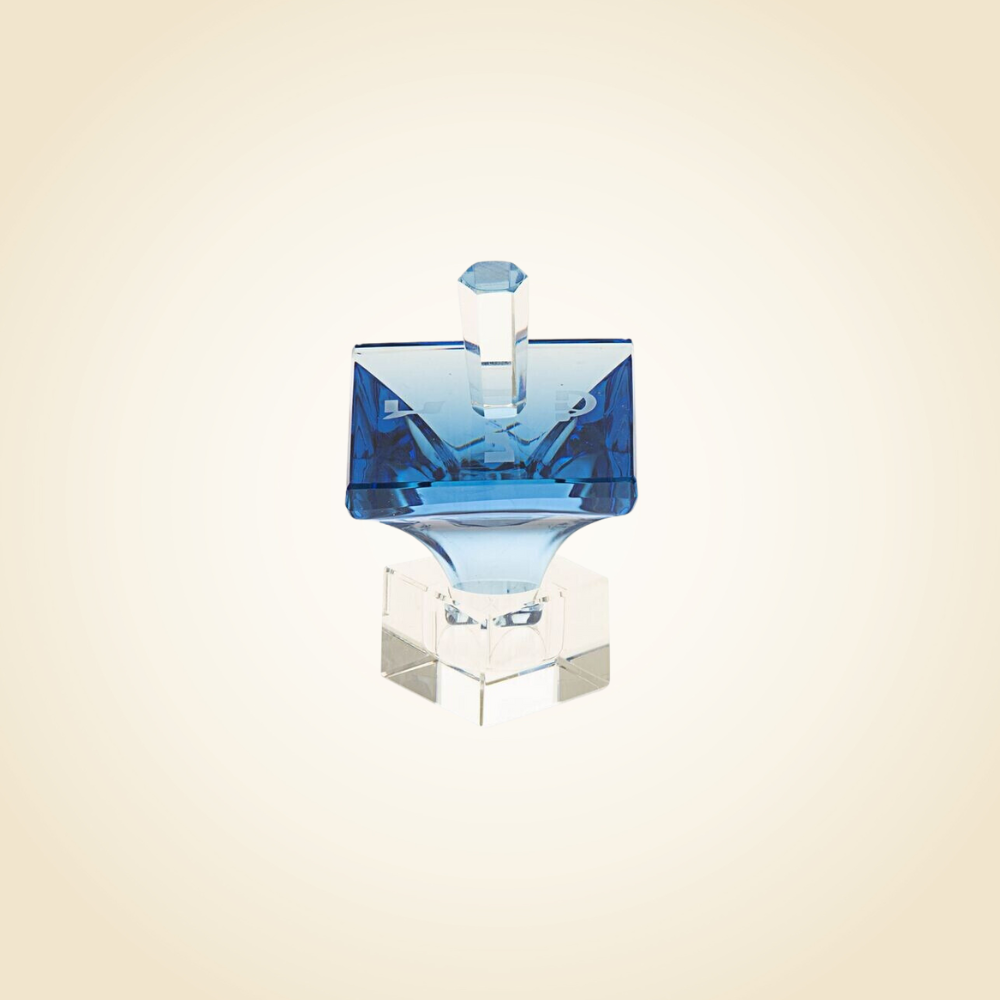 Crystal Optic Blue Dreidel on Stand
Sweeping curves have been deeply hand cut into the underside of the square top of this blue crystal collectible dreidel, creating a clean, modern look. The narrow base balances perfectly in the clear crystal stand. On the smooth, flat top, etched Hebrew letters circle the crystal stem.
3" high crystal stand included
Gift box
Dimensions: 2"x2"x3"
Wt: .55 pound