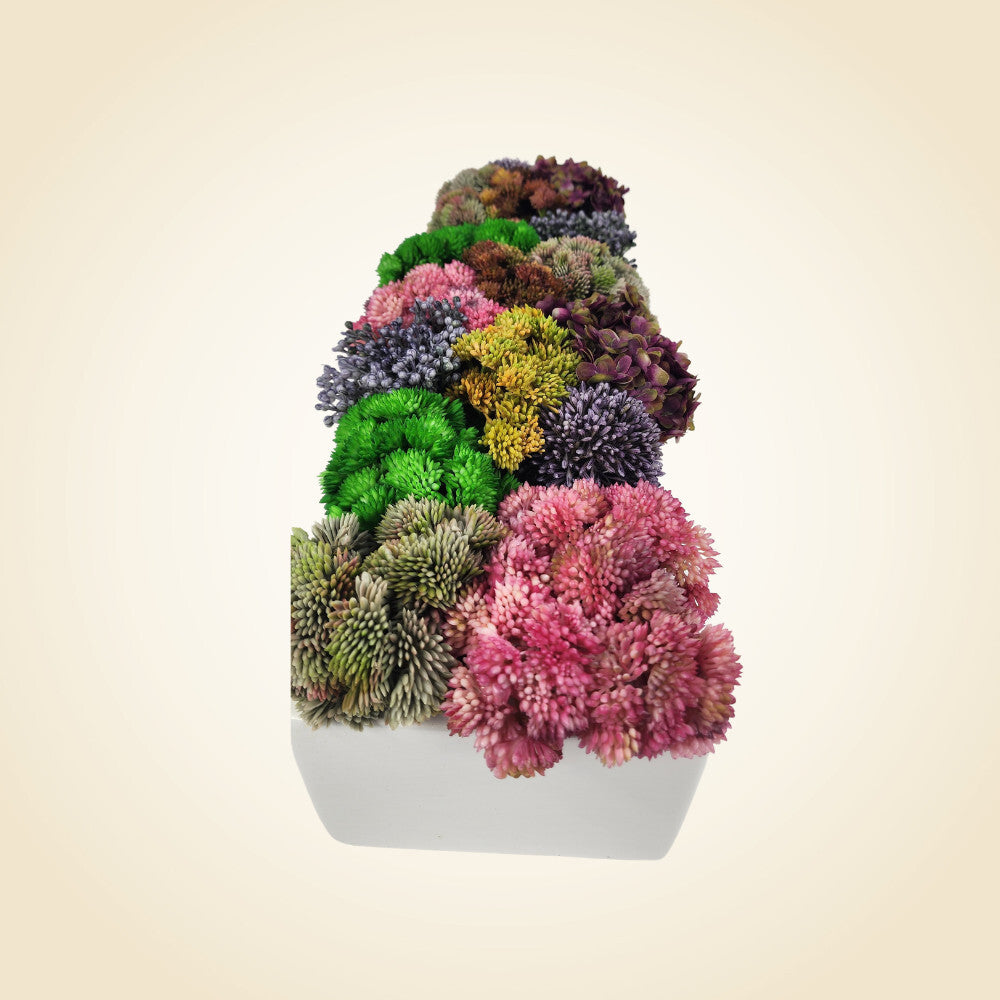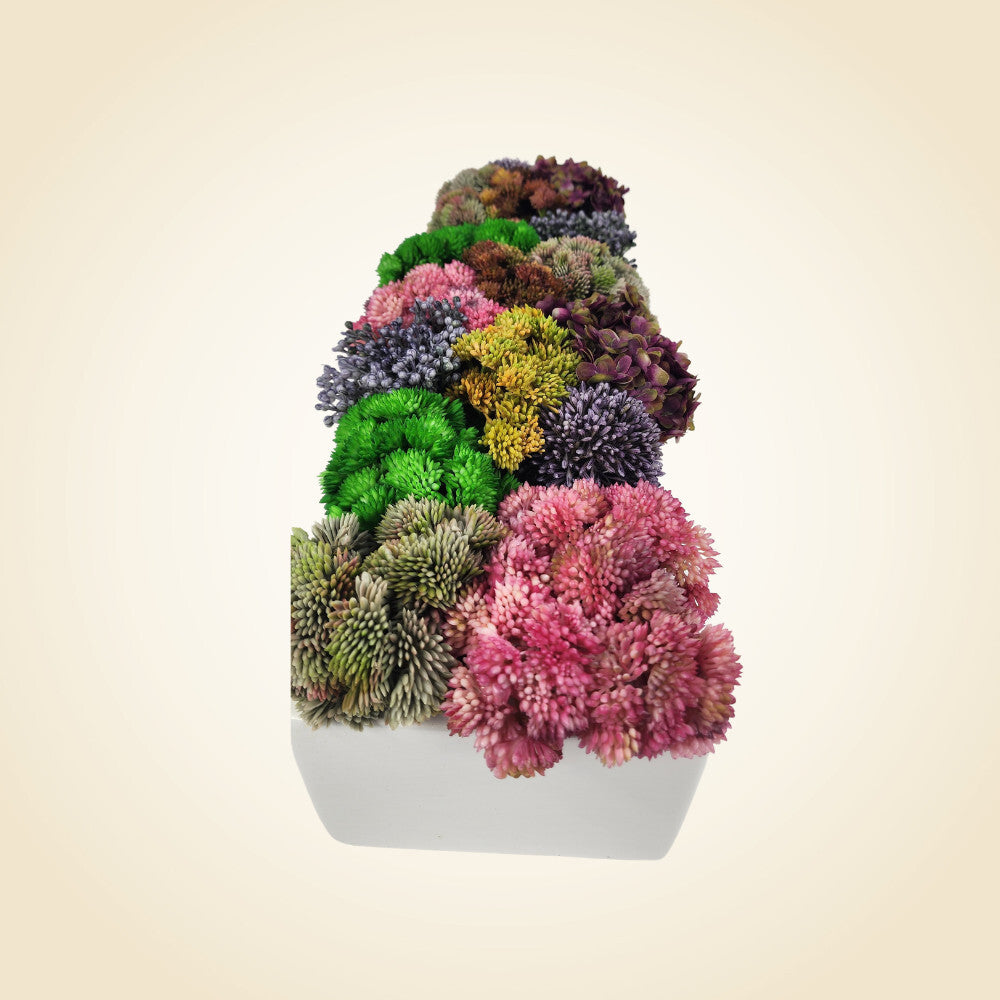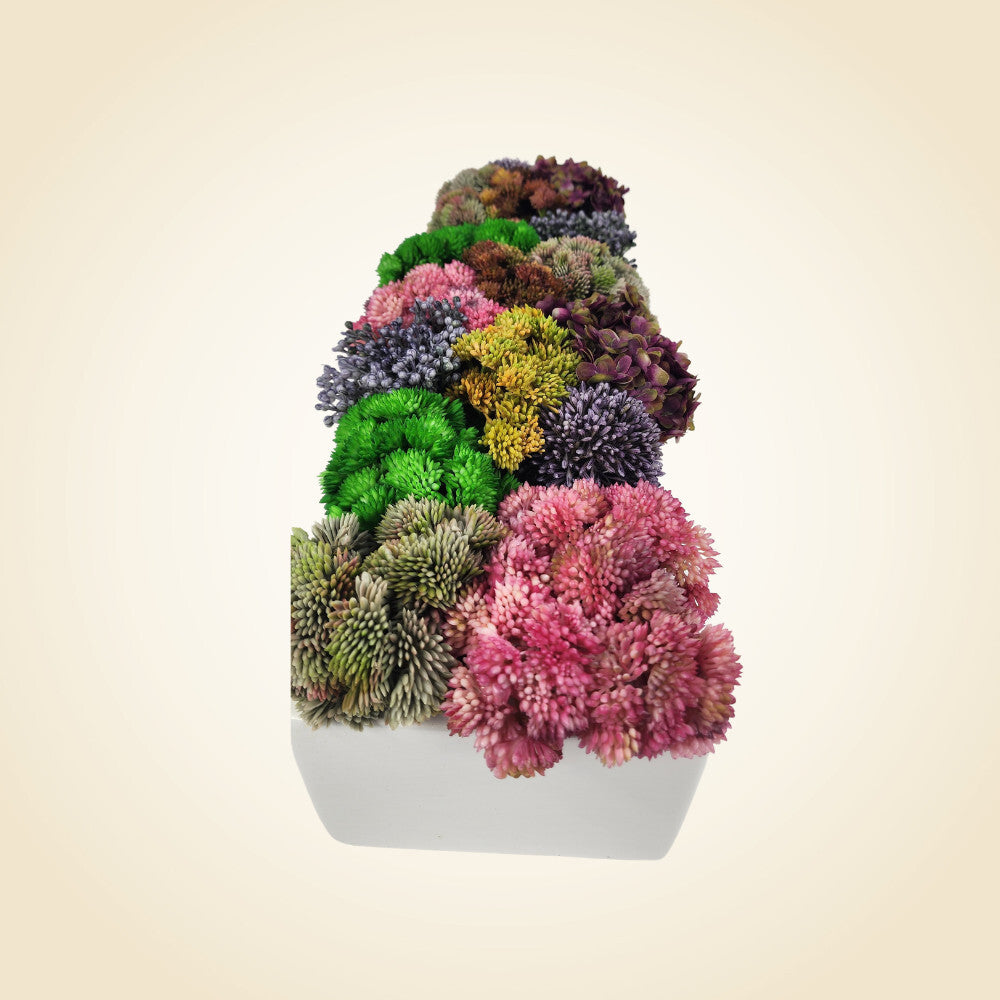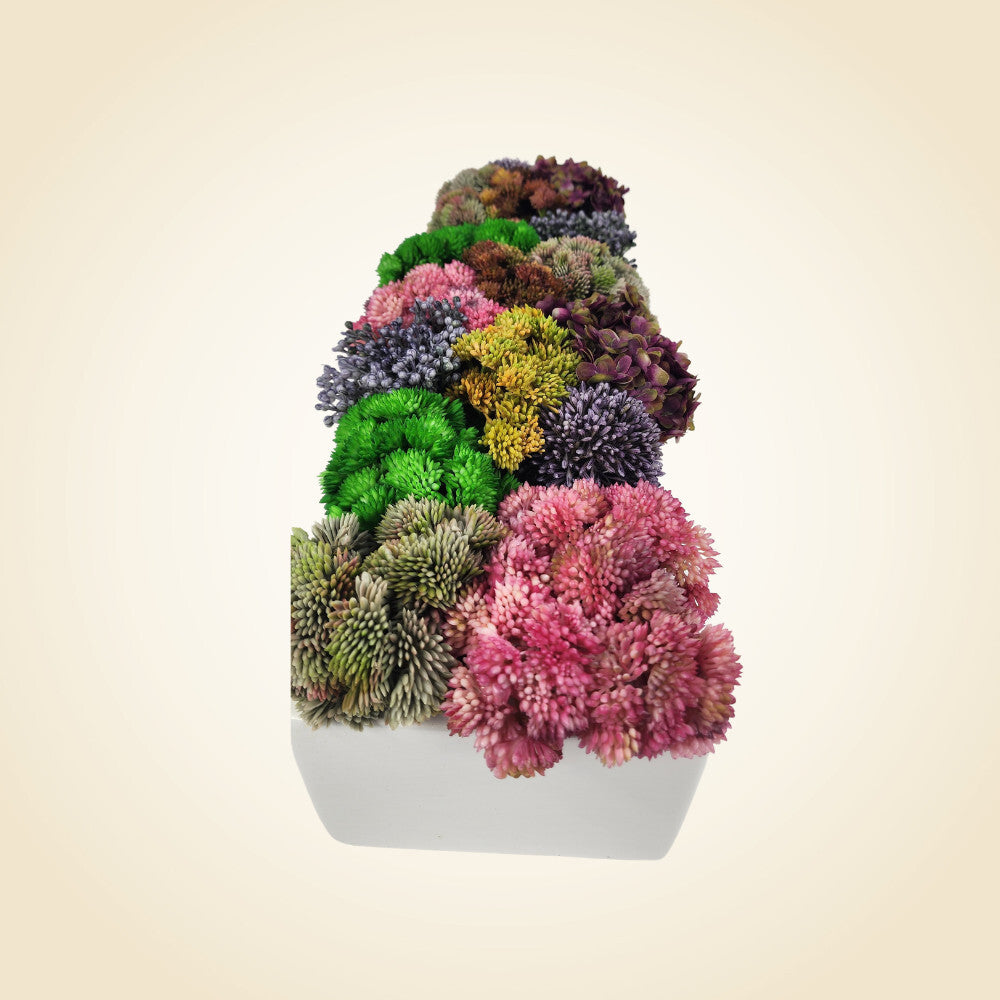 Floral Arrangement in 20 Inch White Rectangle Planter
The Faux floral arranement consists of a simple design planter in a glossy painted finish. The vase is made from the strong material fiberstone and its power is its simplicity. The simple design of the products makes it perfect for any environment.
Fiberstone is based on the precious natural stone. The material consists of a mixture of fiberglass and stone powder. This combination ensures a durable material that is suitable for both indoor and outdoor use at any temperature. The high-quality means that the products will last for years. The unique characteristics such as the different appearances, light weight and low maintenance makes this material a better alternative for planters and pottery.
Indoor, Outdoor, Frost resistant, UV resistant, Light weight.
Wipe down to clean
Vase Dimensions: 20"L x 6"W x 4"H