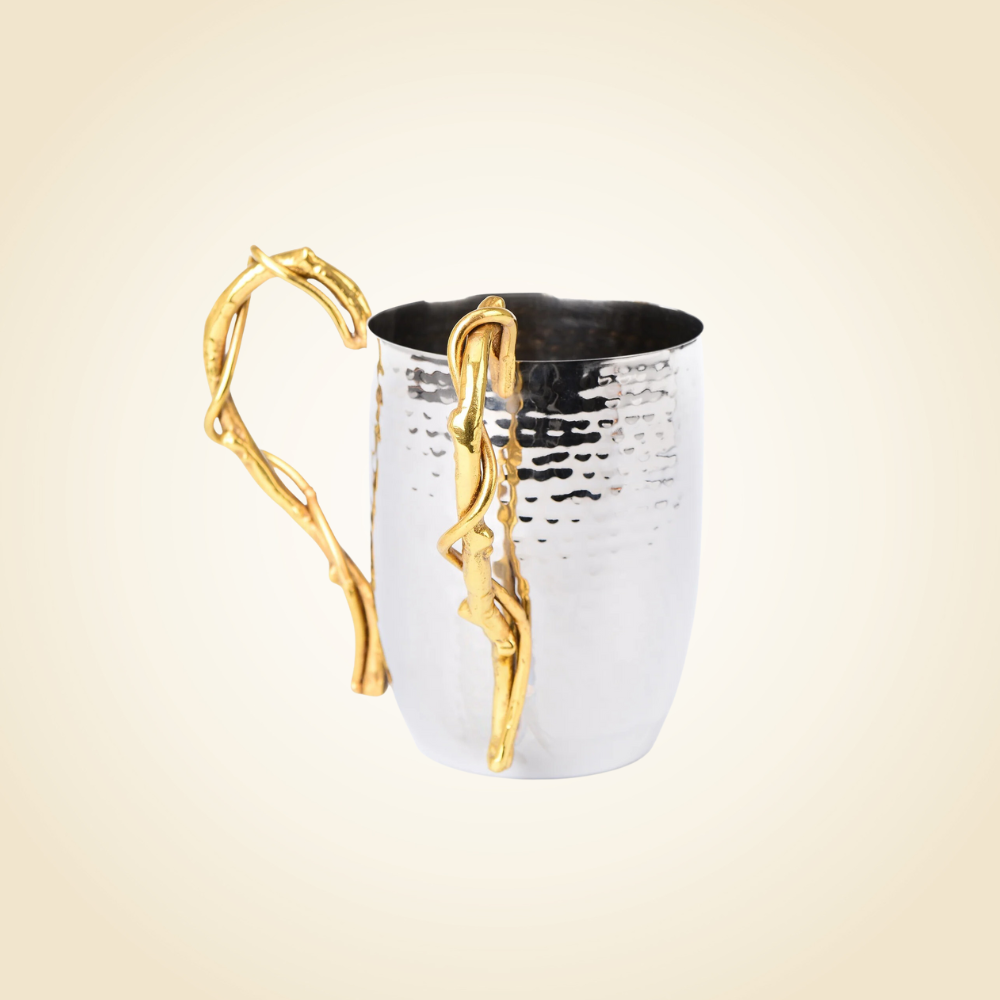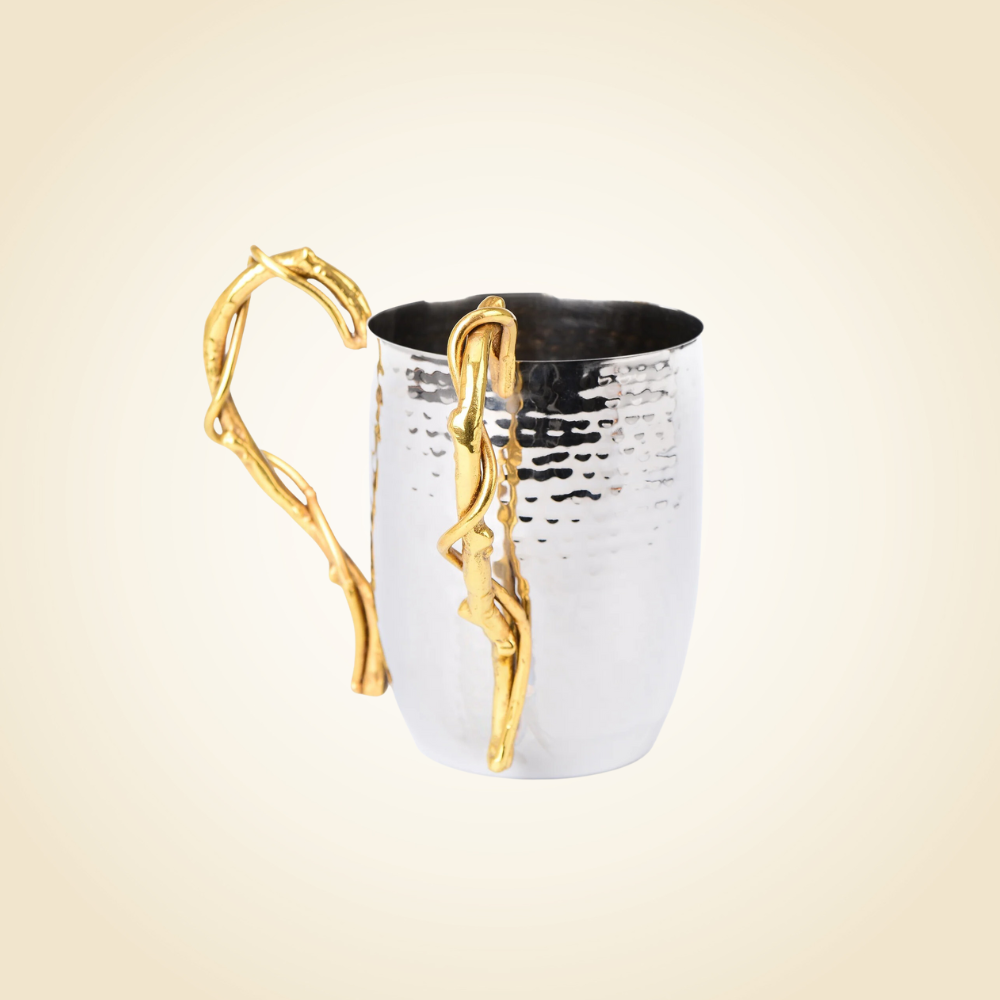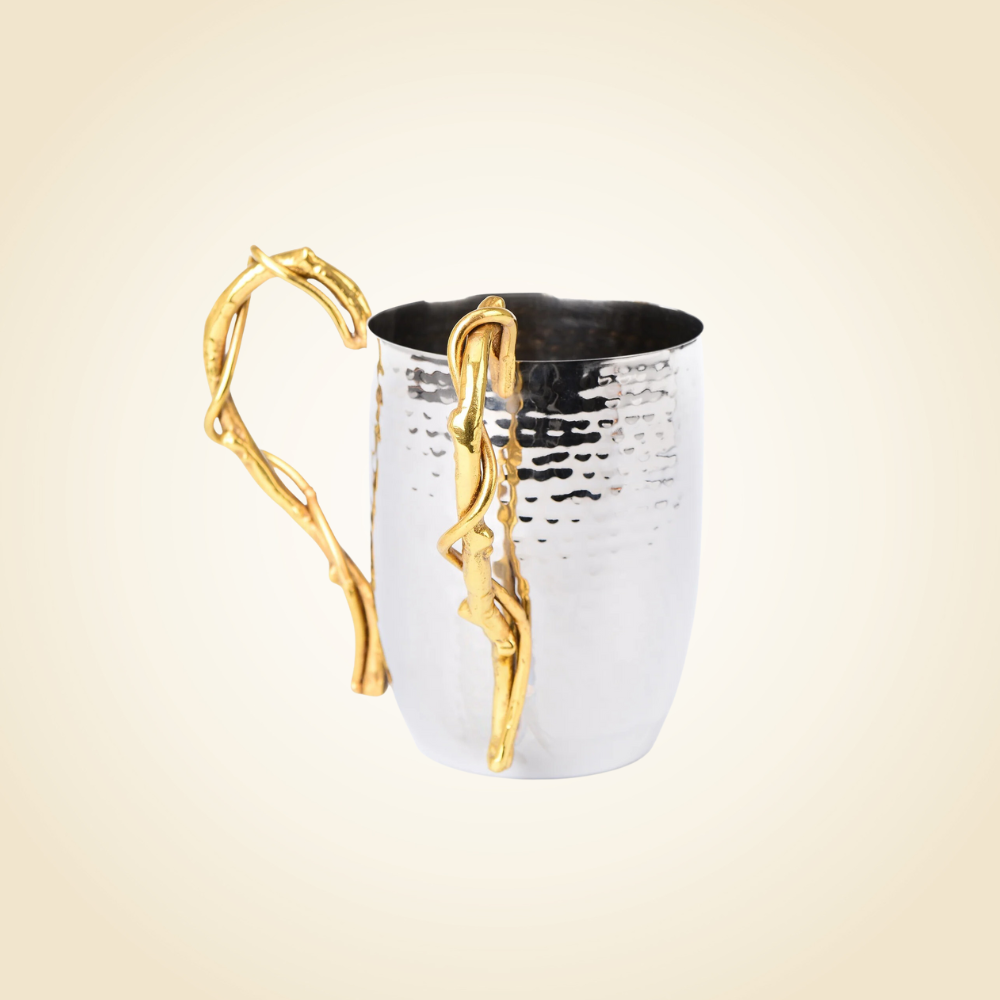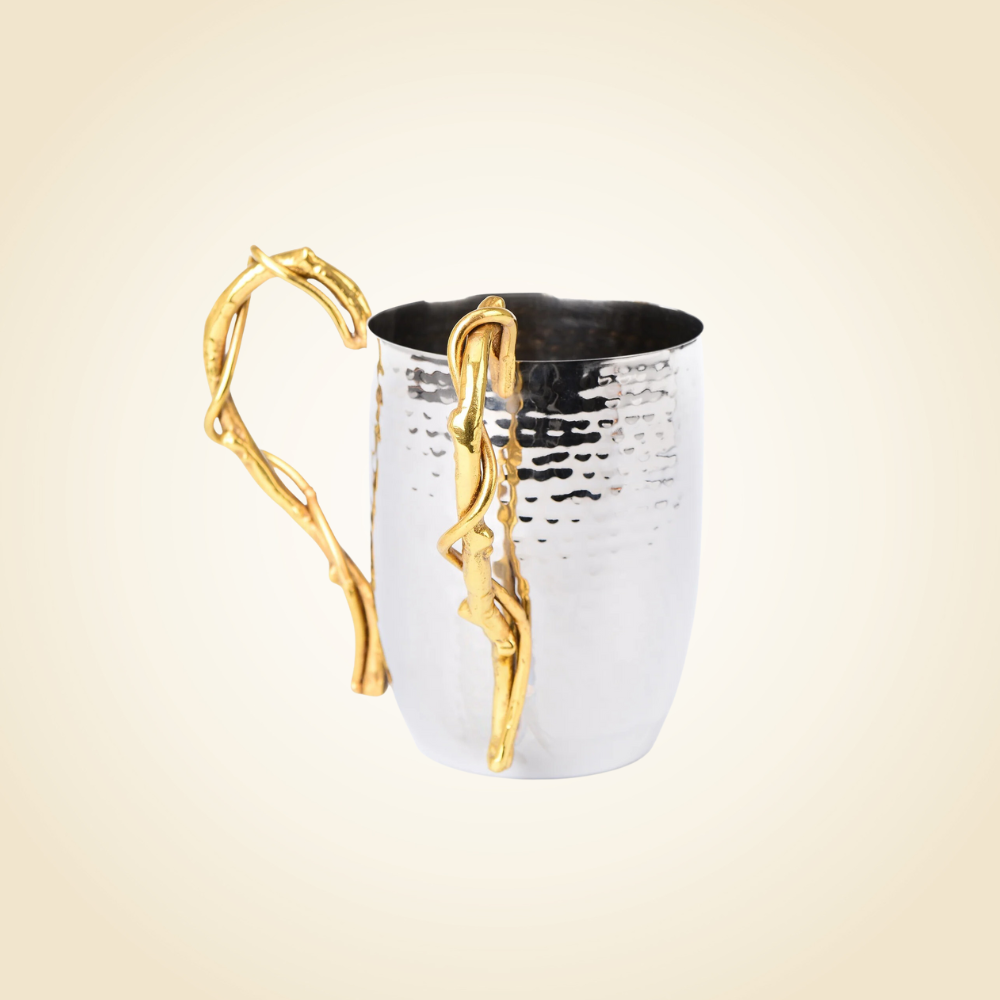 This hammered wash cup with gold intricate design handles will add an elegant flair to your kitchen / bathroom sink. Likewise a nice addition to your Seder table finery.

Perfect gift idea.

Material: Stainless Steel
Size: 5" H
Color: Silver and Gold

Stainless Steel Washing Cup Hammered Design Gold Handles 5"