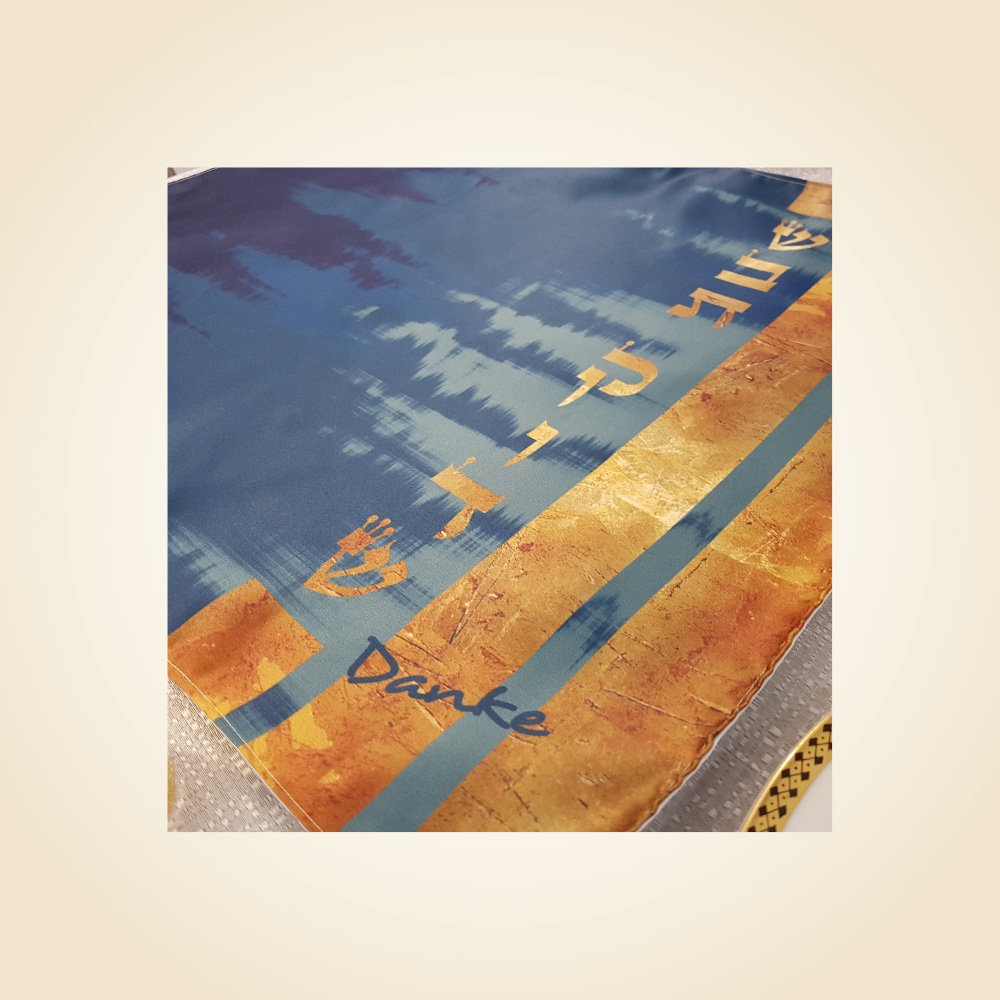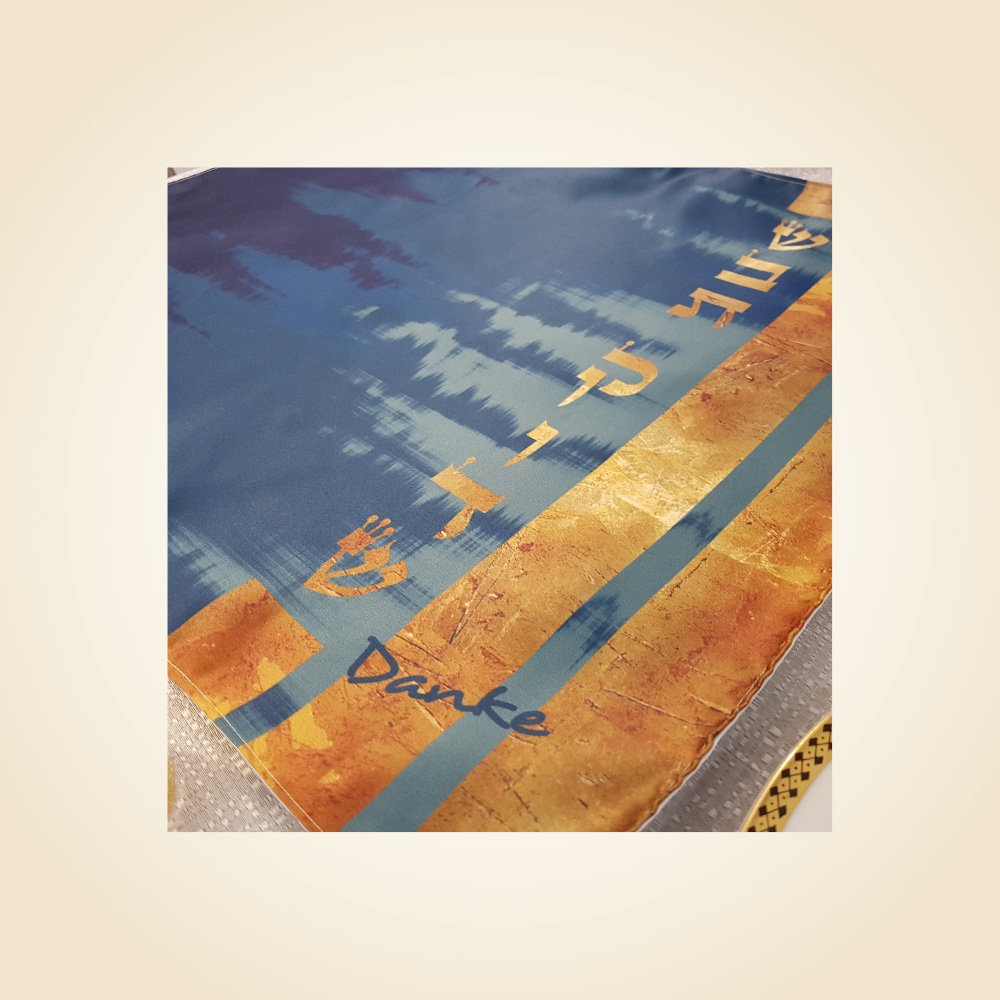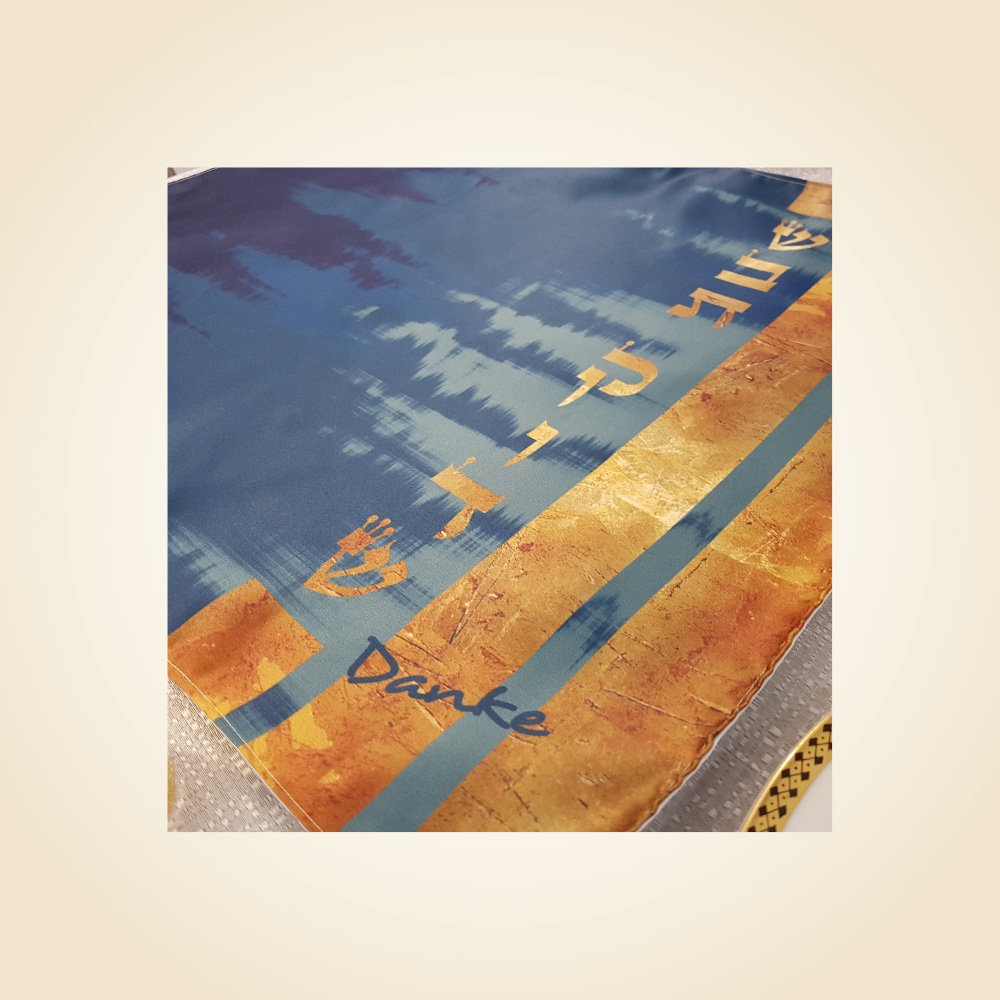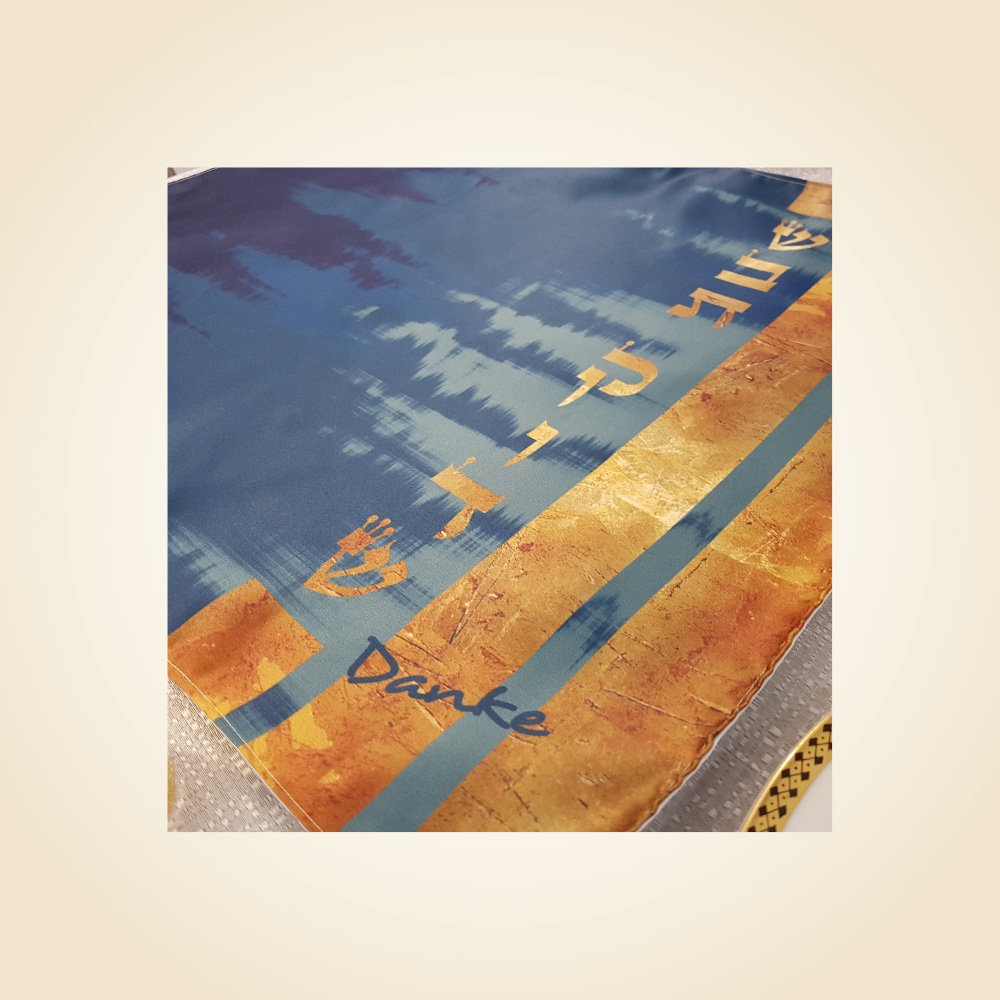 This challah cover effortlessly mixes modern and traditional styles in its striking, rich design.
A background of distressed blues complements columns of gold and the Hebrew words "Shabbat Kodesh", which mean "Holy Sabbath".
The Hebrew font includes flourishes and crowns, like those written in Torah scrolls, which, together with the gold-leaf effect, gives this modern challah cover a traditional feel.
Printed on lustrous poly satin, this lined challah cover looks elegant and feels luxurious. The fabric drapes beautifully, while the tight weave is a perfect base for the printed design.
Size 21.5" x 17.5"
160 gsm poly-blend, satin faced twill
Machine washable on delicate cycle
Hang out to dry. Do not wring