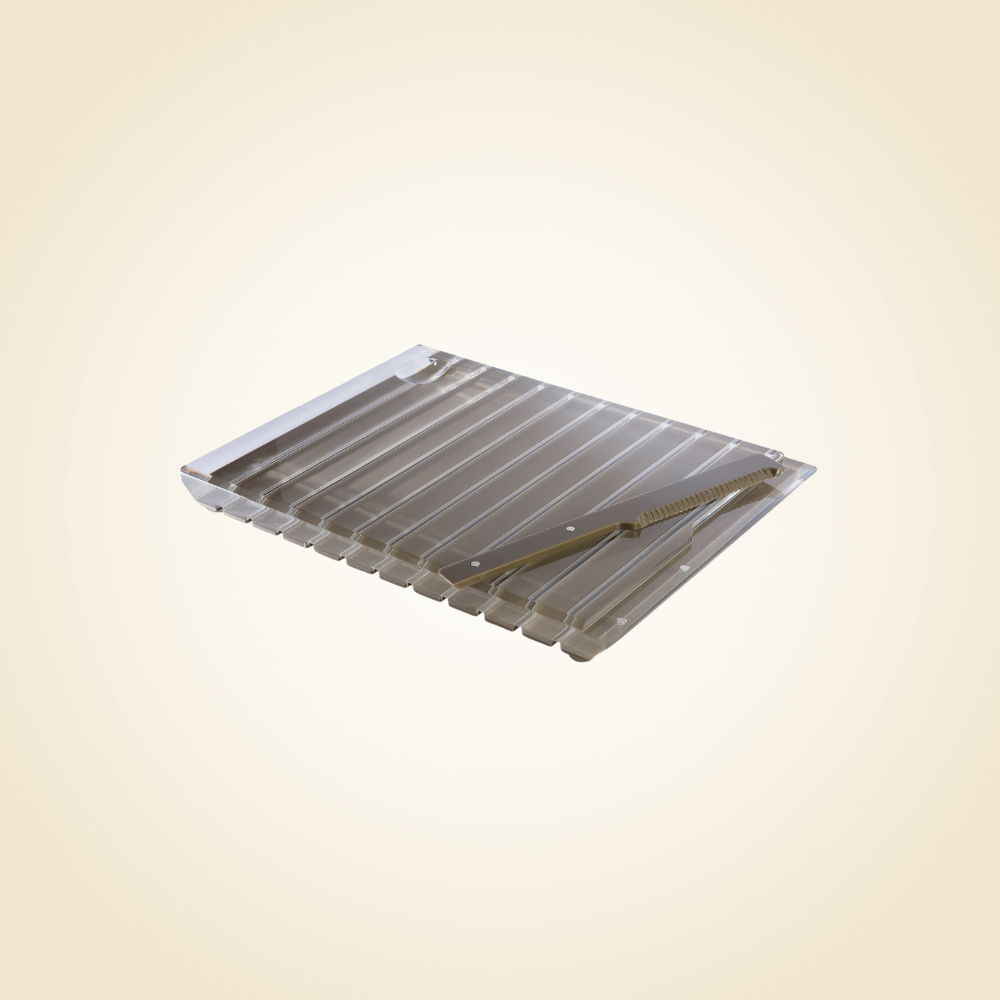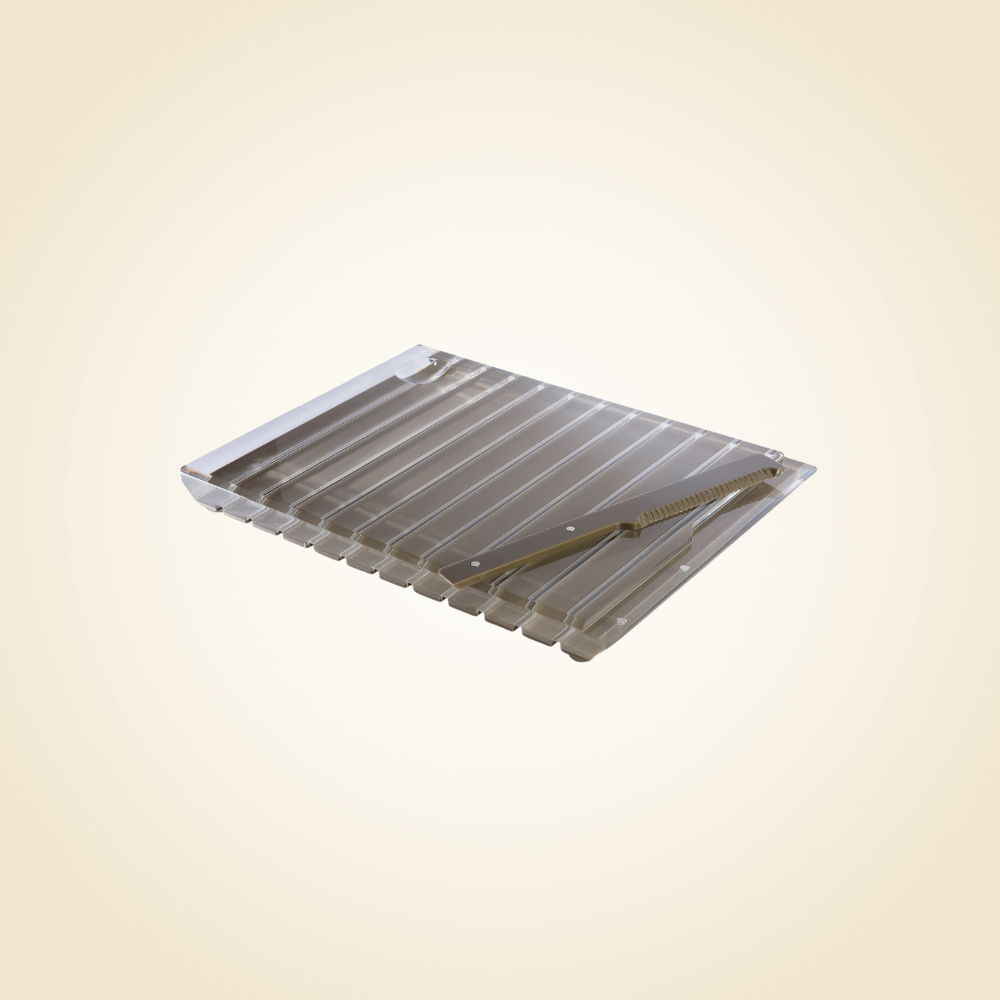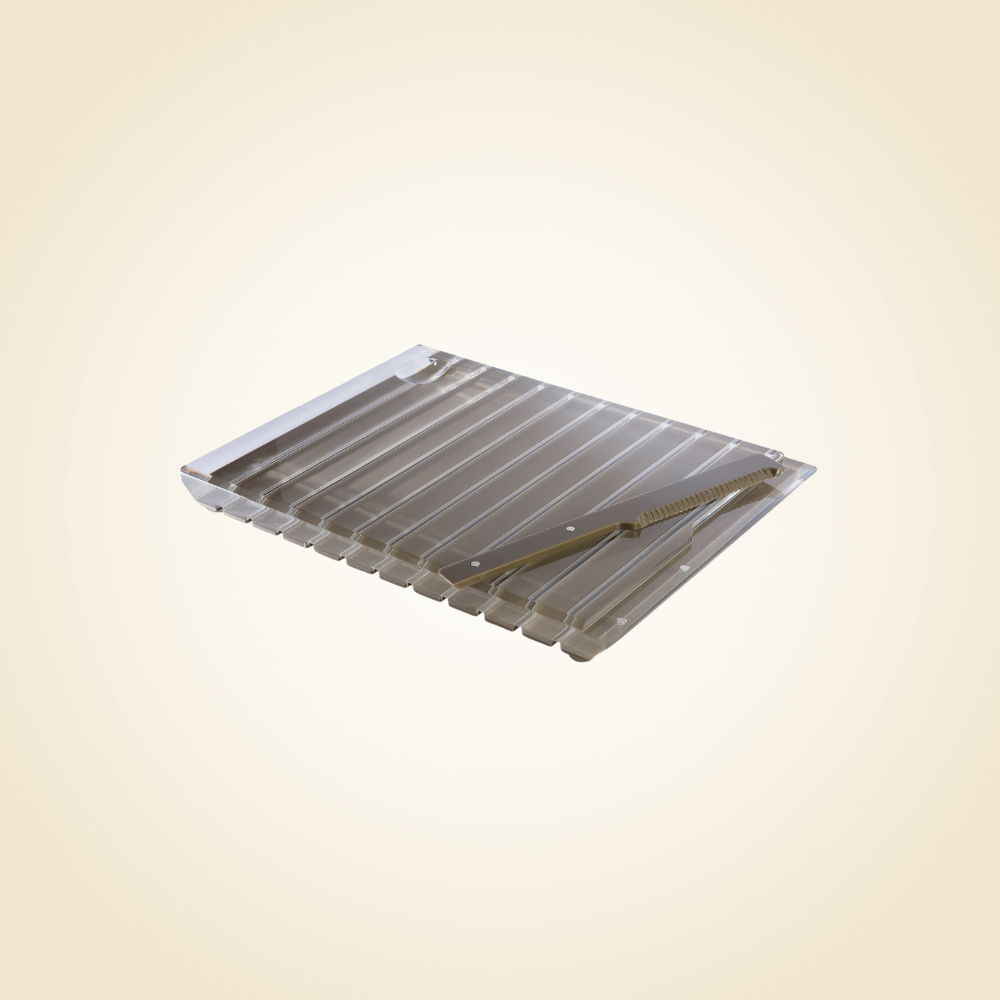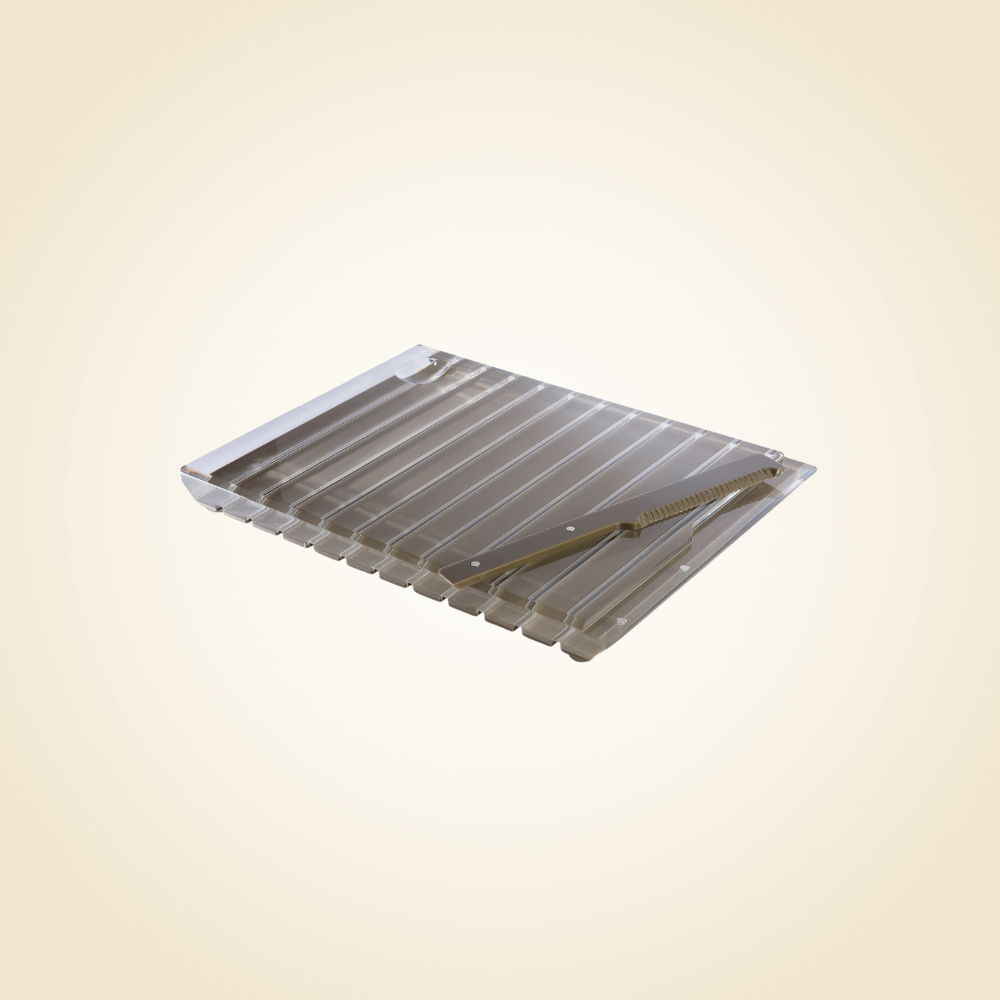 Grey Striped Acrylic Challah Board
Made of beautiful translucent acrylic, this modern challah board is as dazzling as it is versatile. Meticulously designed features include a magnetically attached knife that will never harm the acrylic surface, it fits in its own nook and it is flush with the board, a built-in dish for salt or honey and ergonomic borders that make the board easy to grip.
Each challah board comes in a custom-designed box with a magnetic closure for long-term storage. A beautiful reflection of Apeloig Collections philosophy of tradition meets design, these boxes make challah boards wonderful gifts.
Contact us to have your challah board custom engraved with a prayer, name or other phrase of your choice.
How to Clean your Acrylic Challah Board
PRODUCT DETAILS
Material: Acrylic
Dimensions: 15'' x 11'' x 1''
Includes Magnetic acrylic knife
Features built-in dish
Ergonomic borders
WARNING: Do not use any utensil other than the included acrylic knife. Metal knives or other utensils will result in heavy scratches. Do not place in microwave, dishwasher or oven.