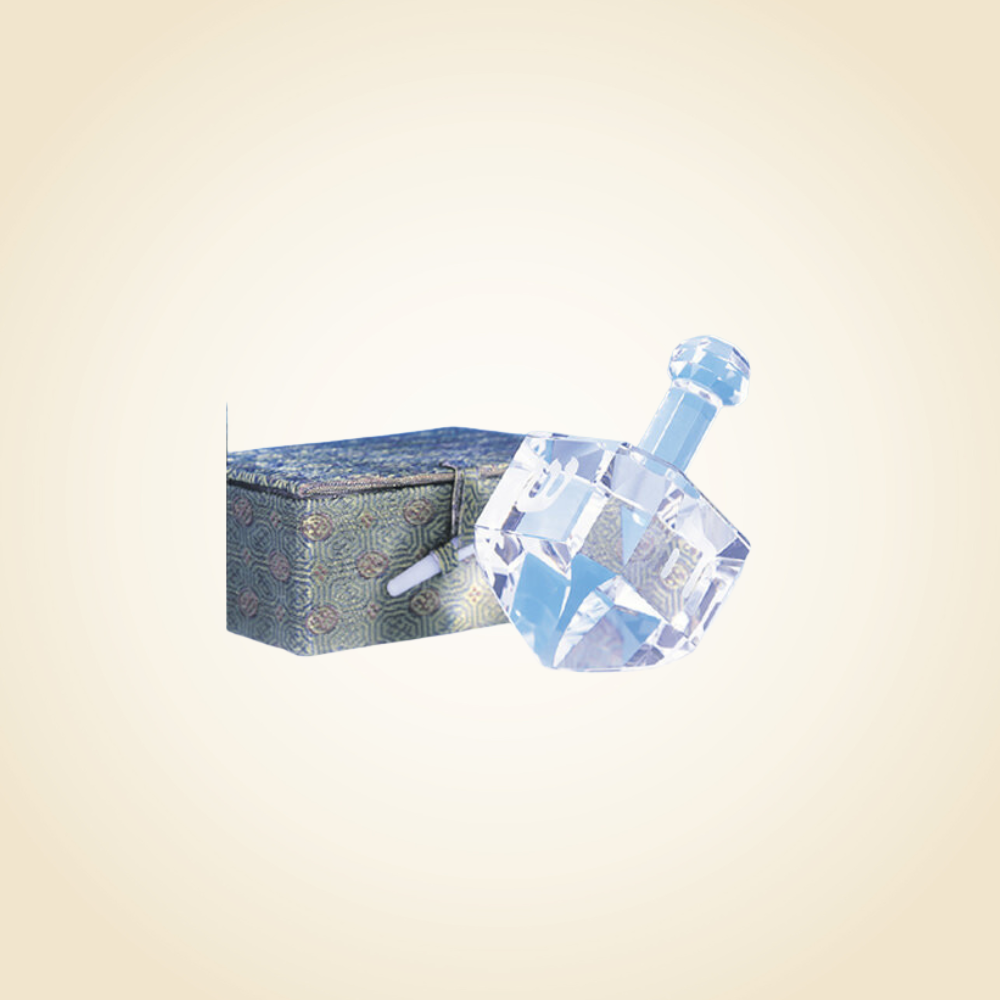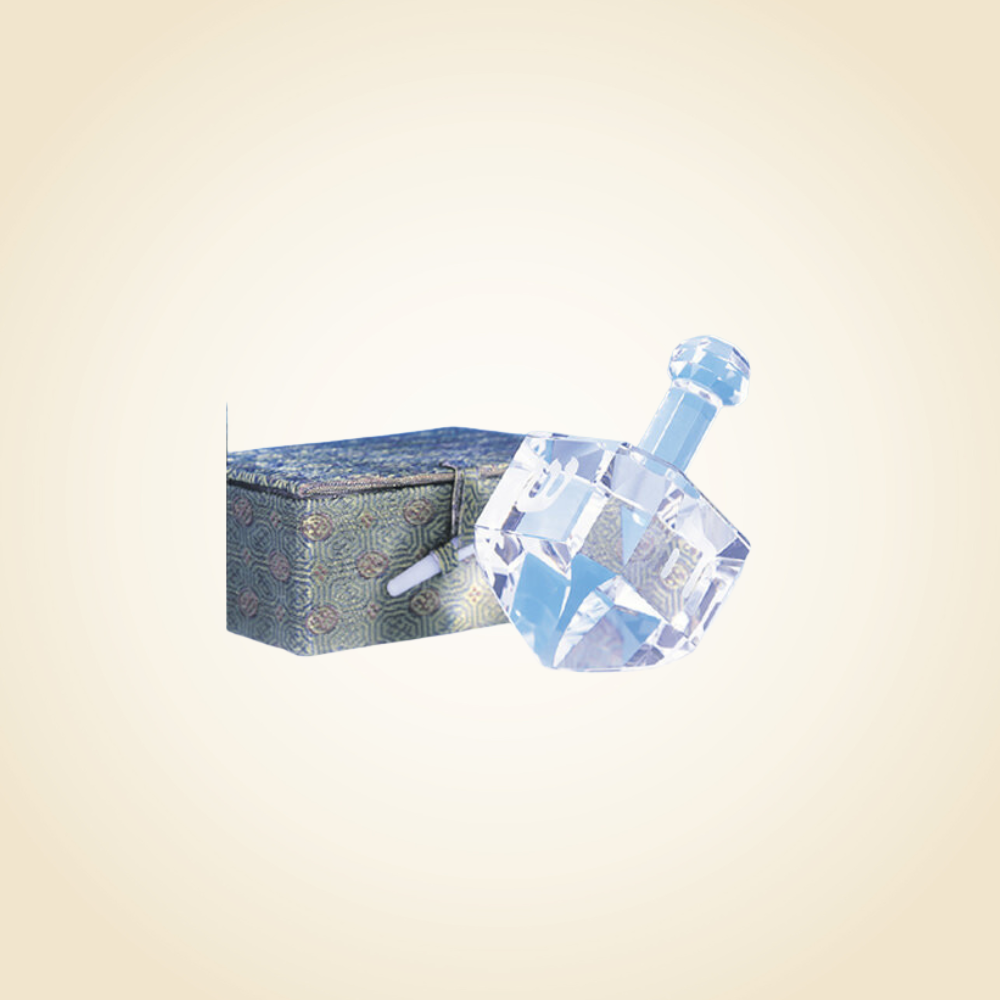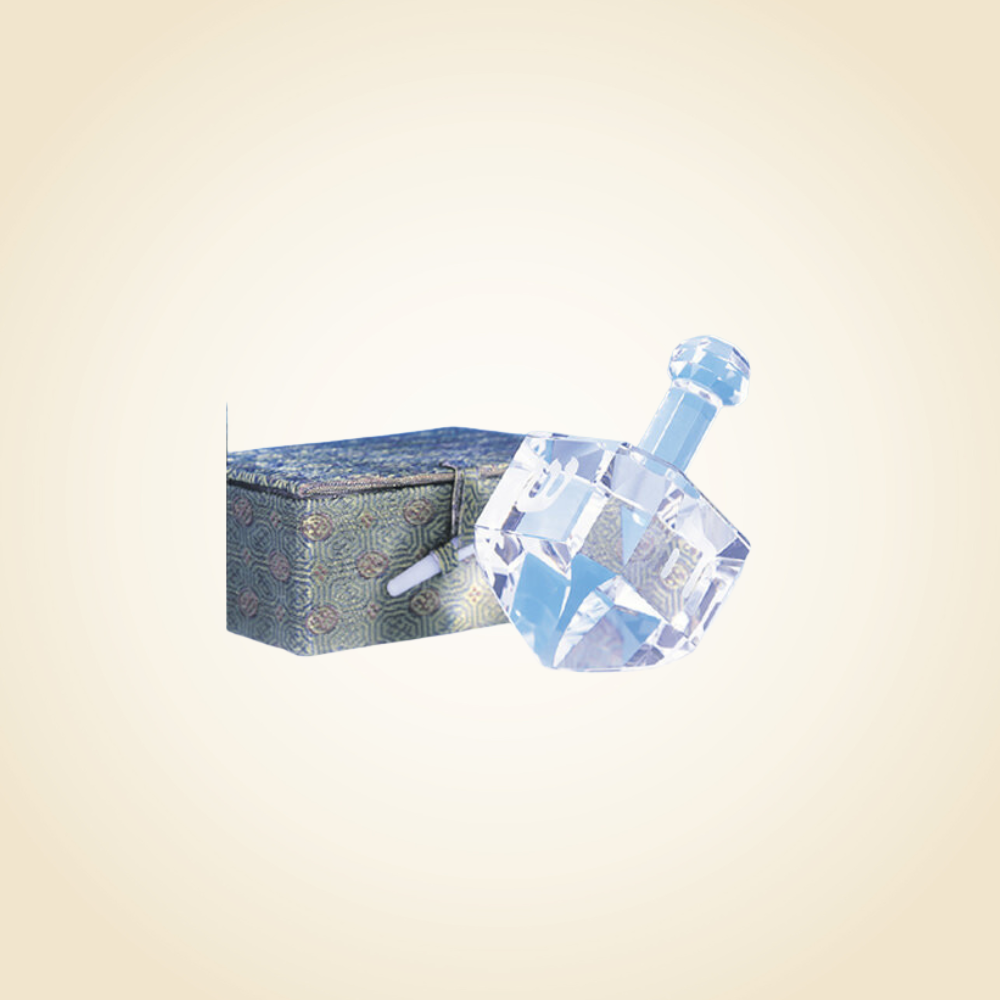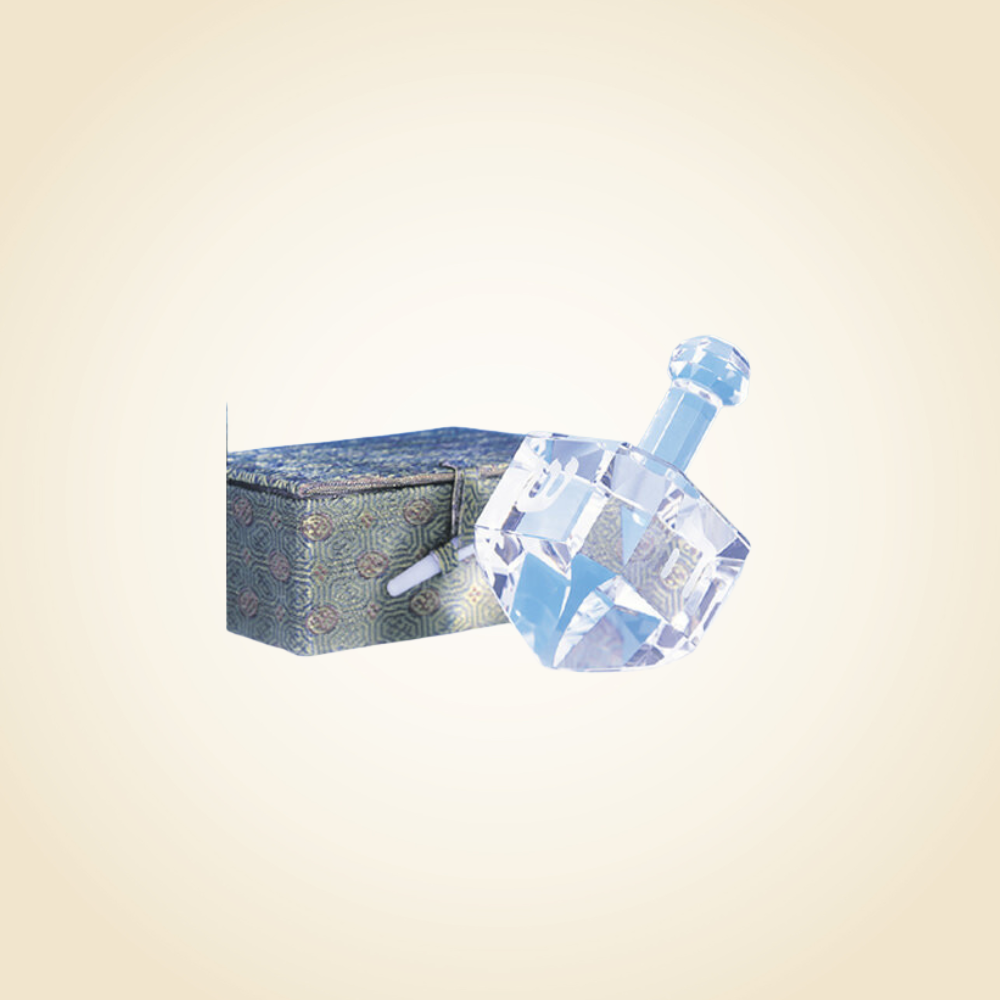 Large crystal dreidel on stand
Decorate your chanukah table with this beautiful crystal dreidel.
Large and lovely, this dreidel takes on the classic dreidel shape that we all know and love yet is beautifully executed in hand cut, hand polished, clear crystal.
Sandblasted Hebrew letters girdle the dreidel.
Sold complete with gift box and a clear crystal stand.