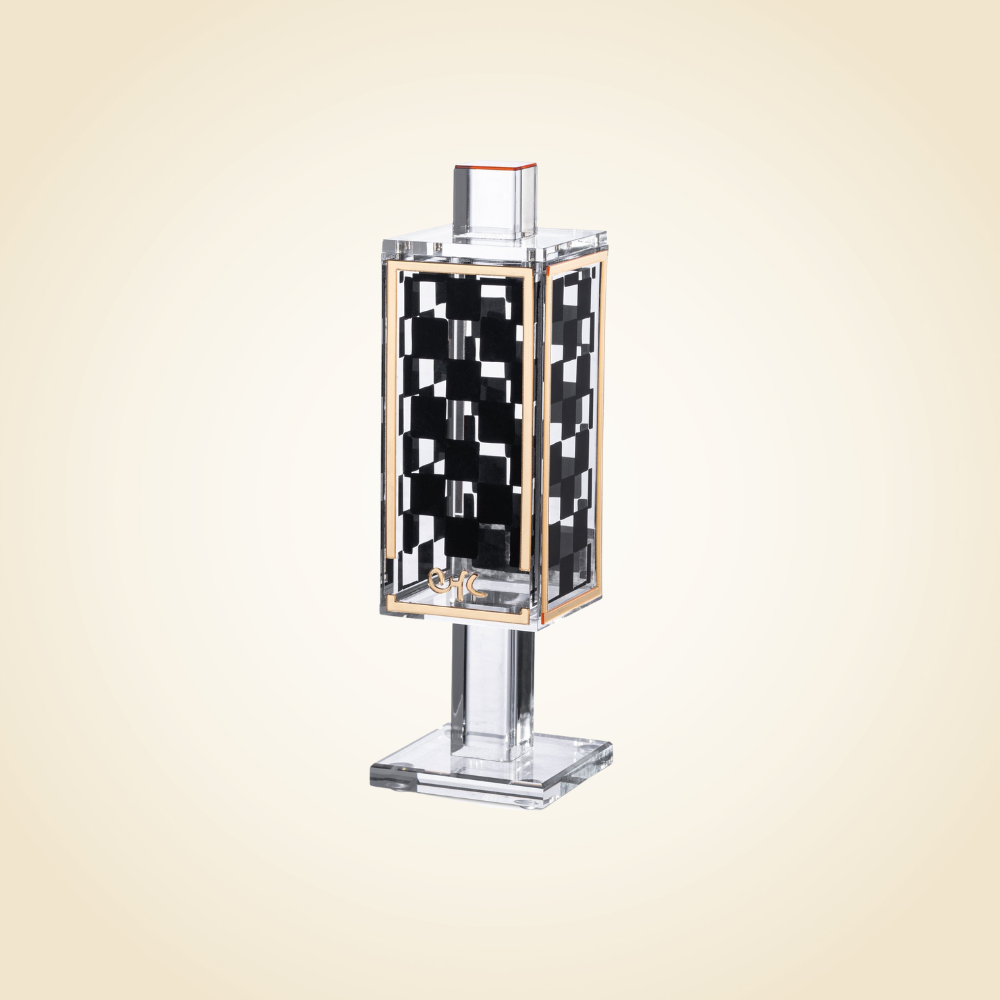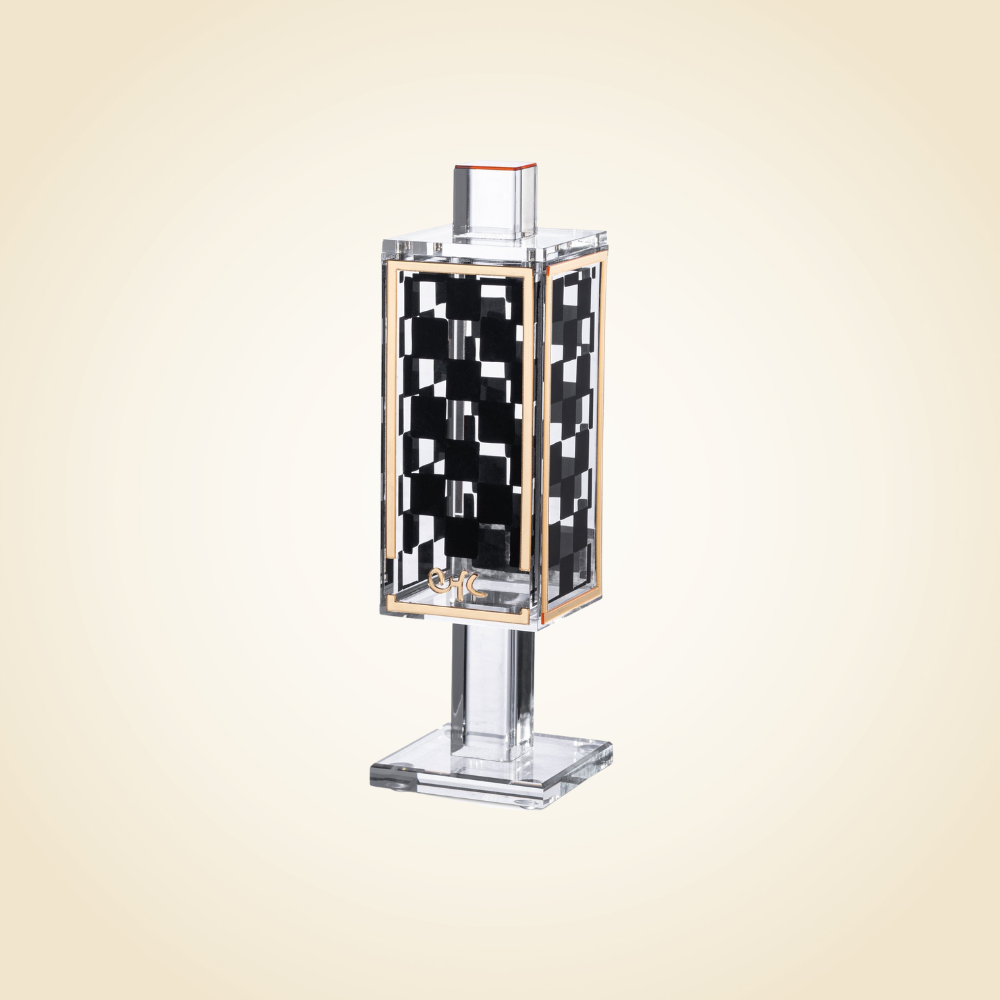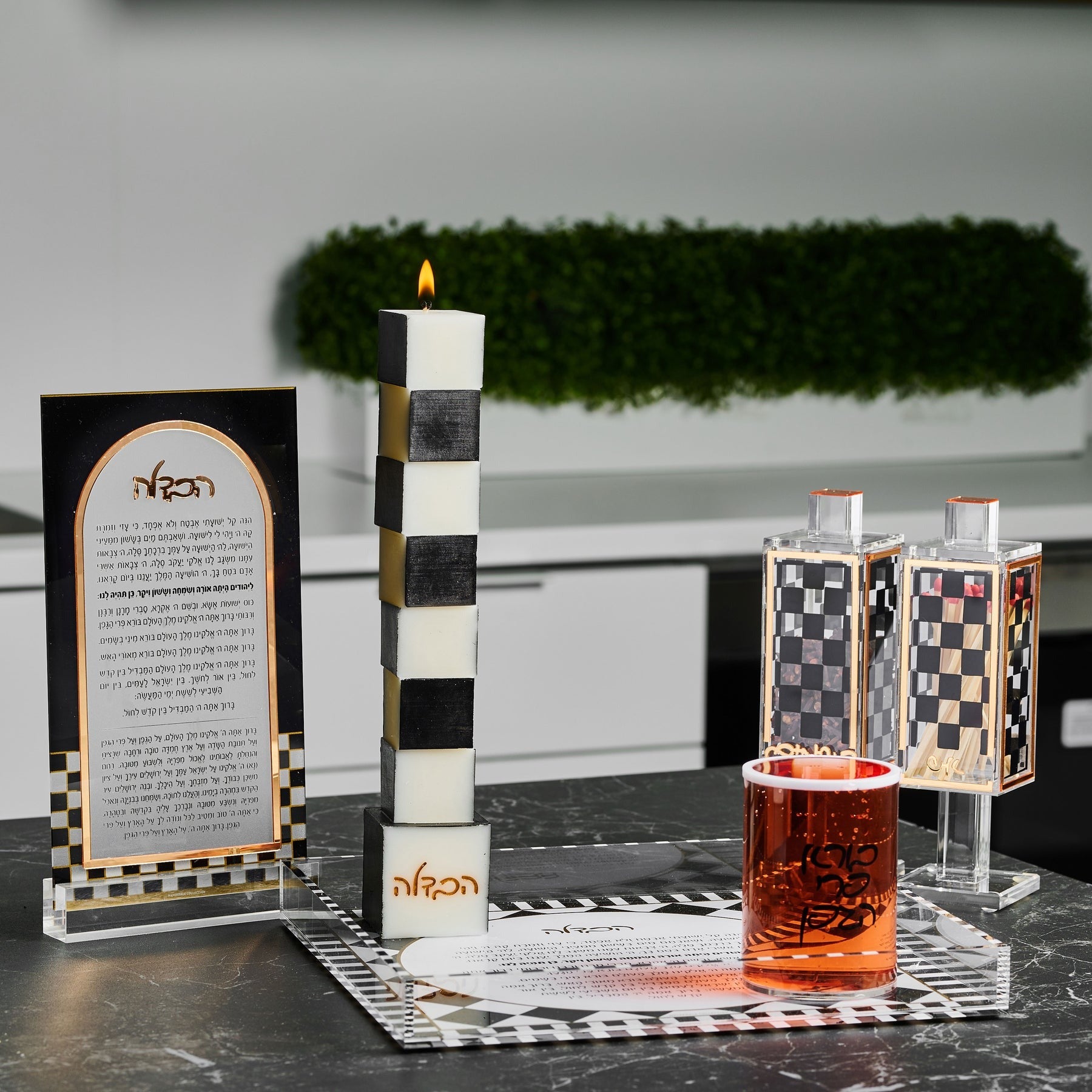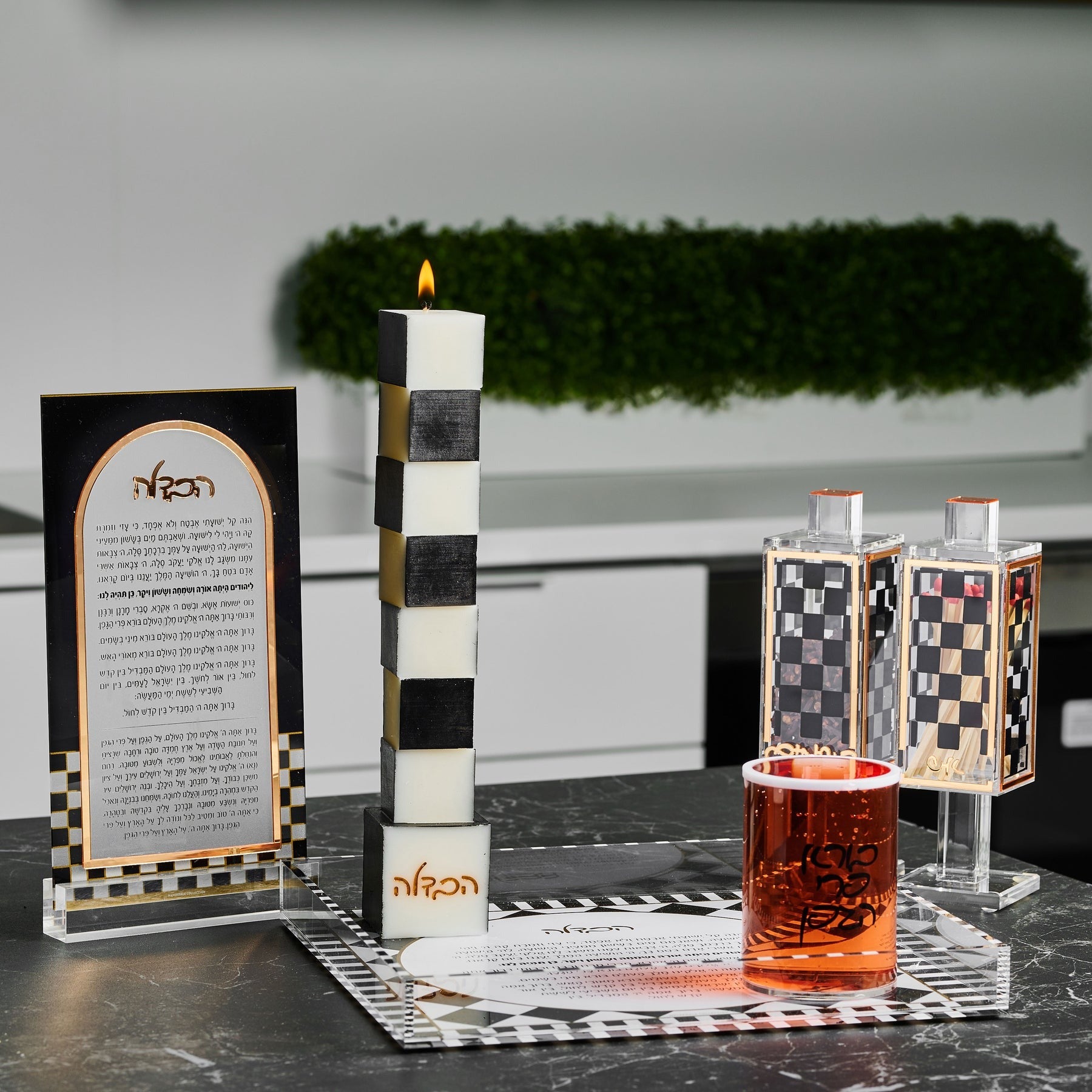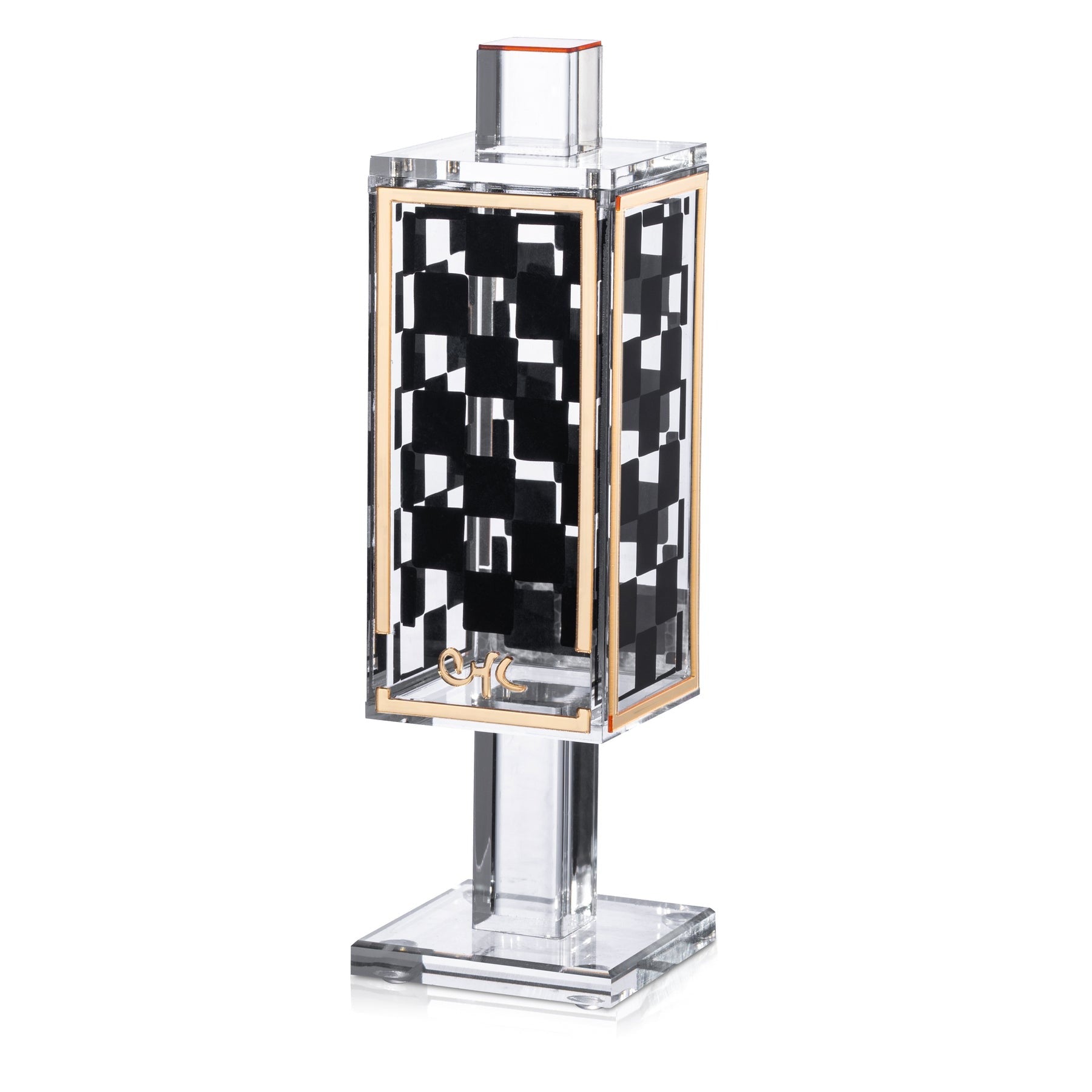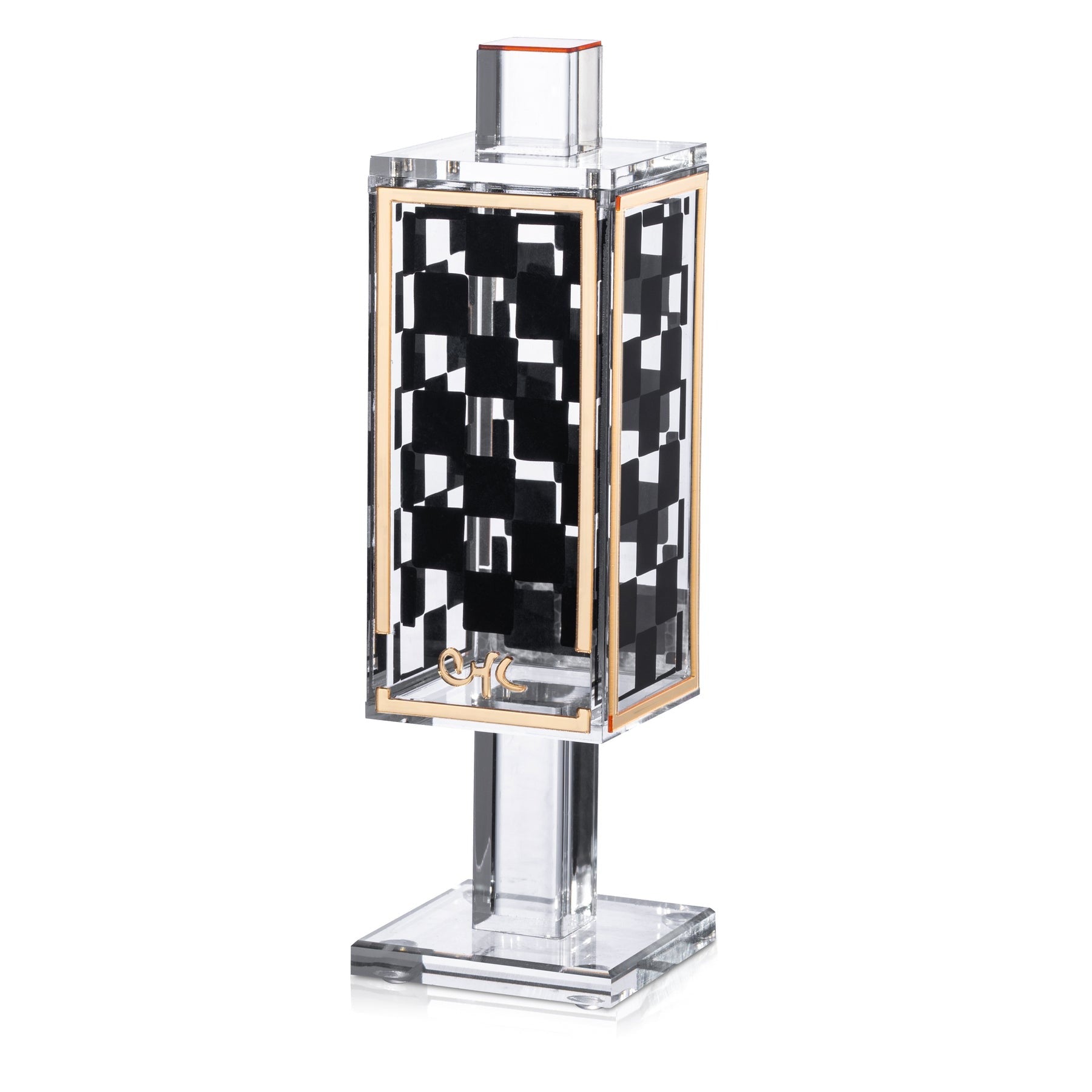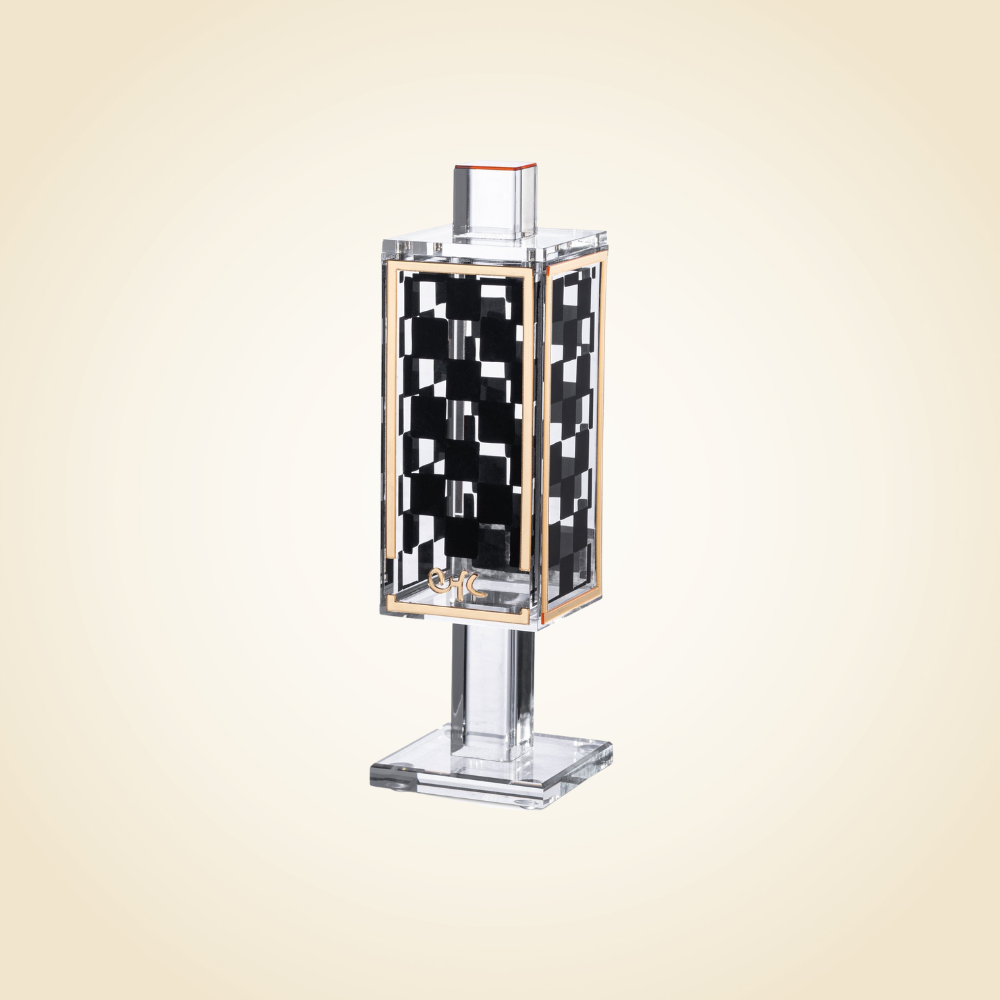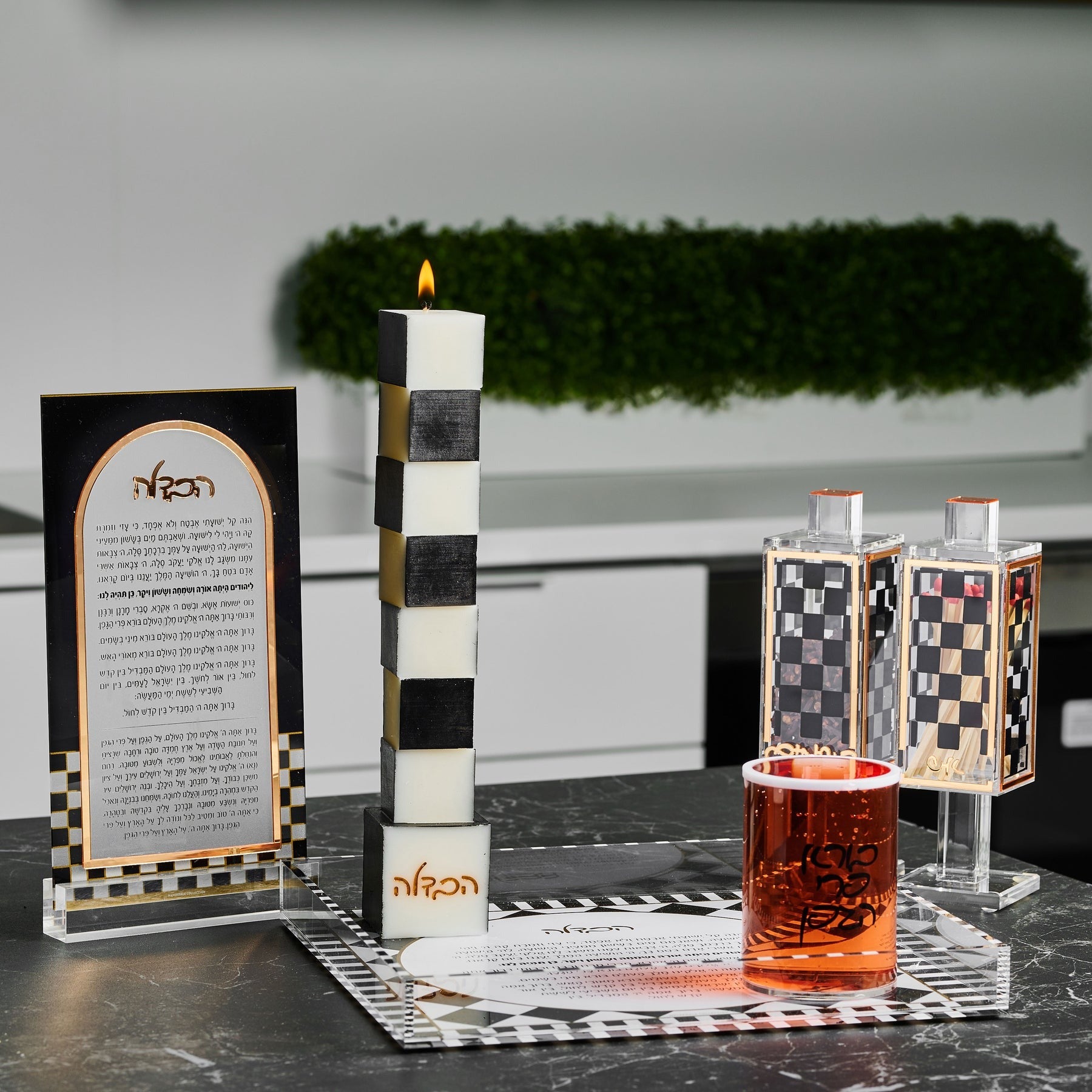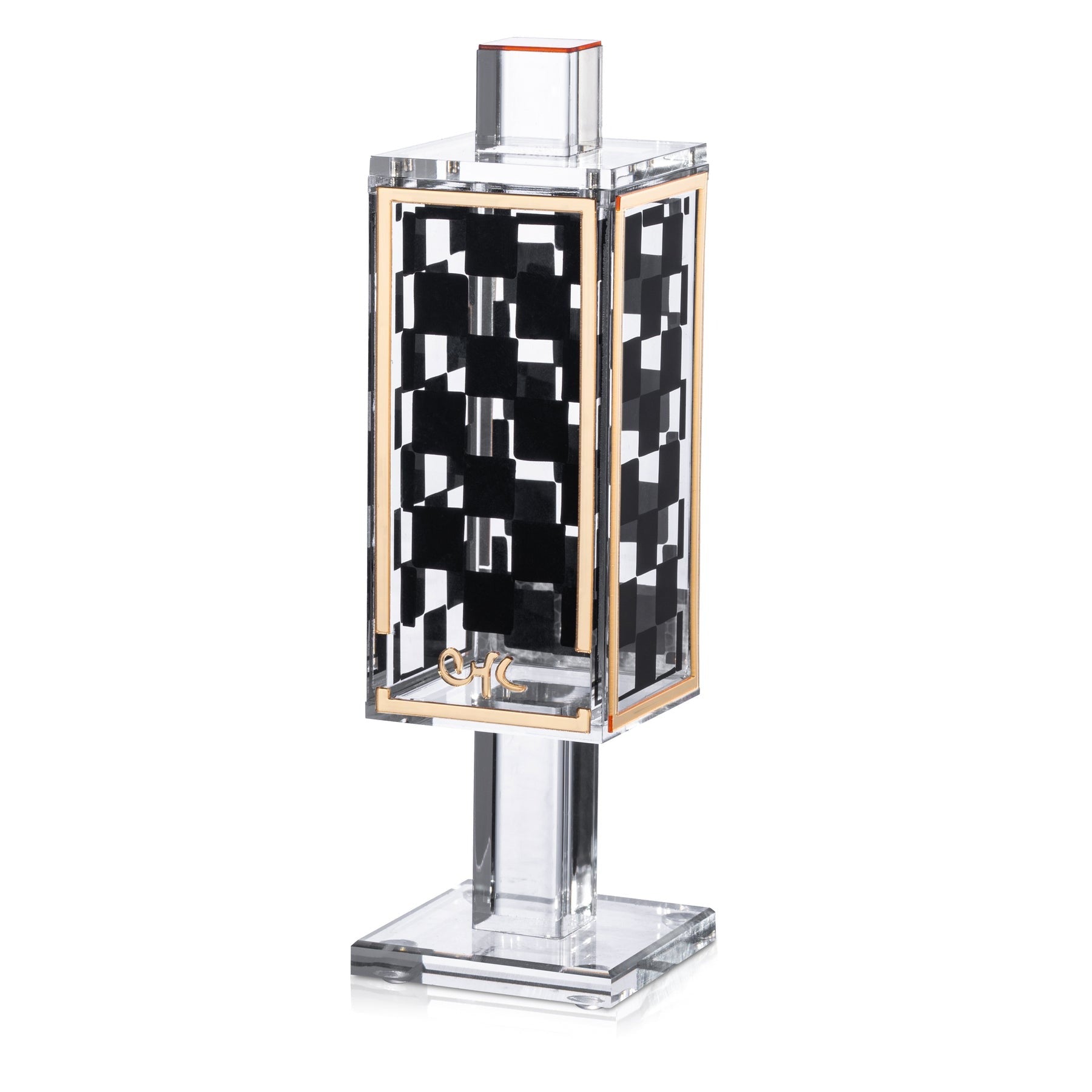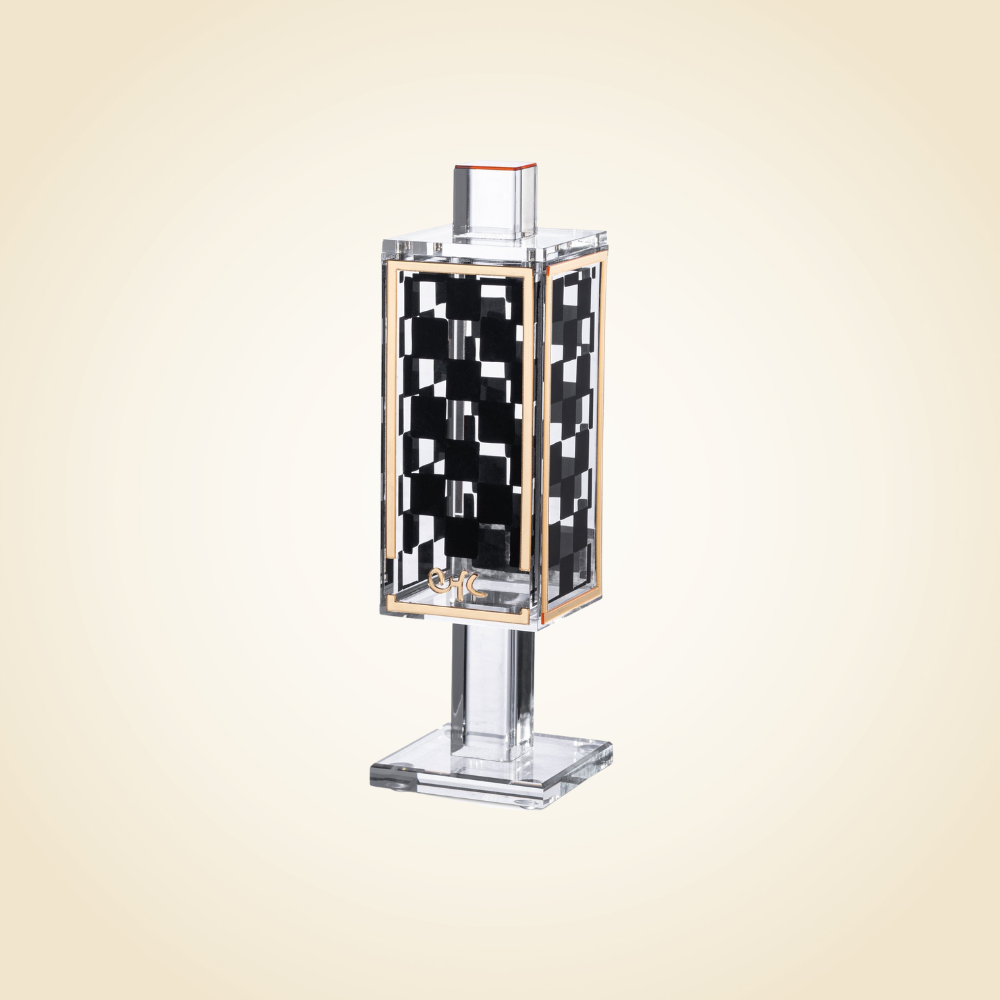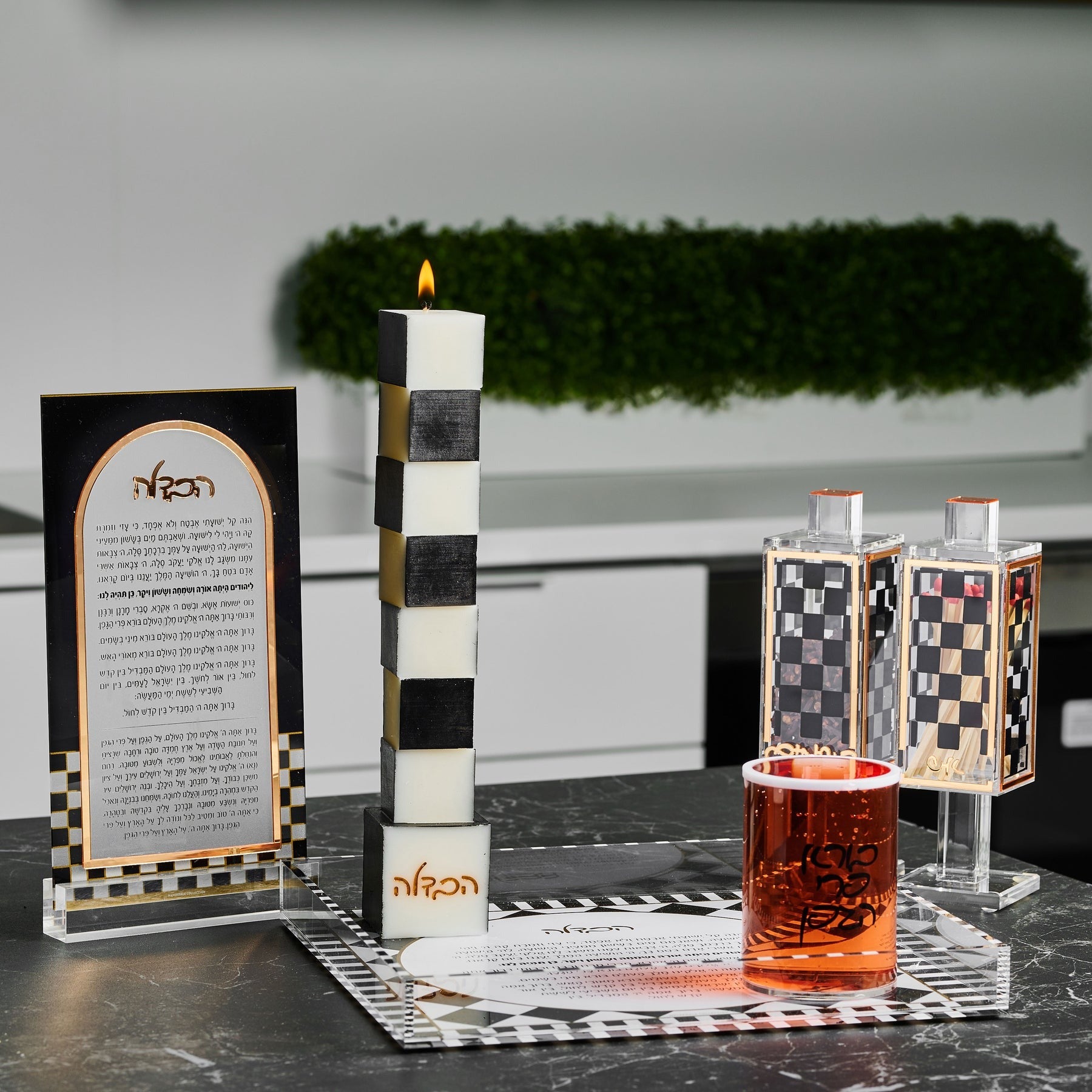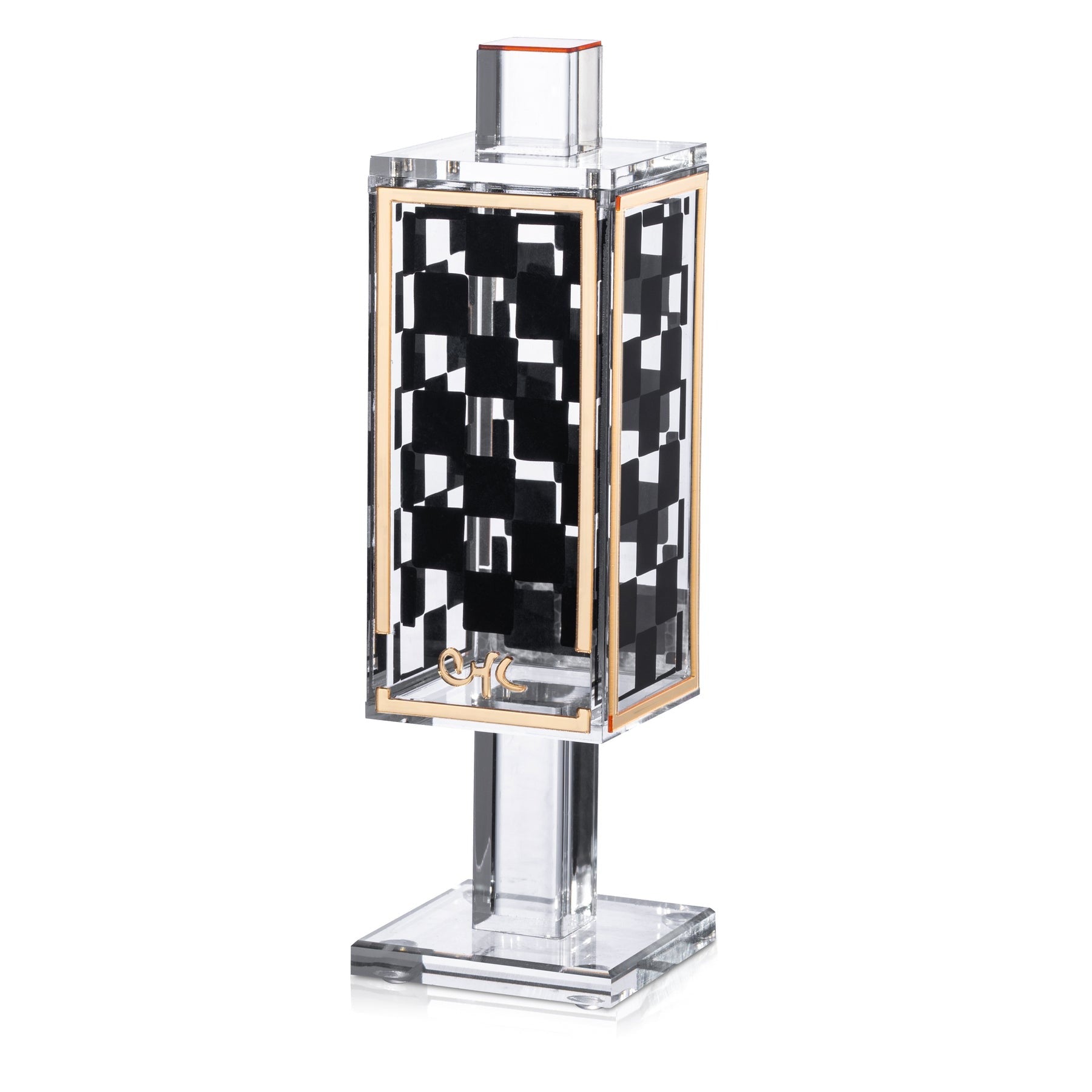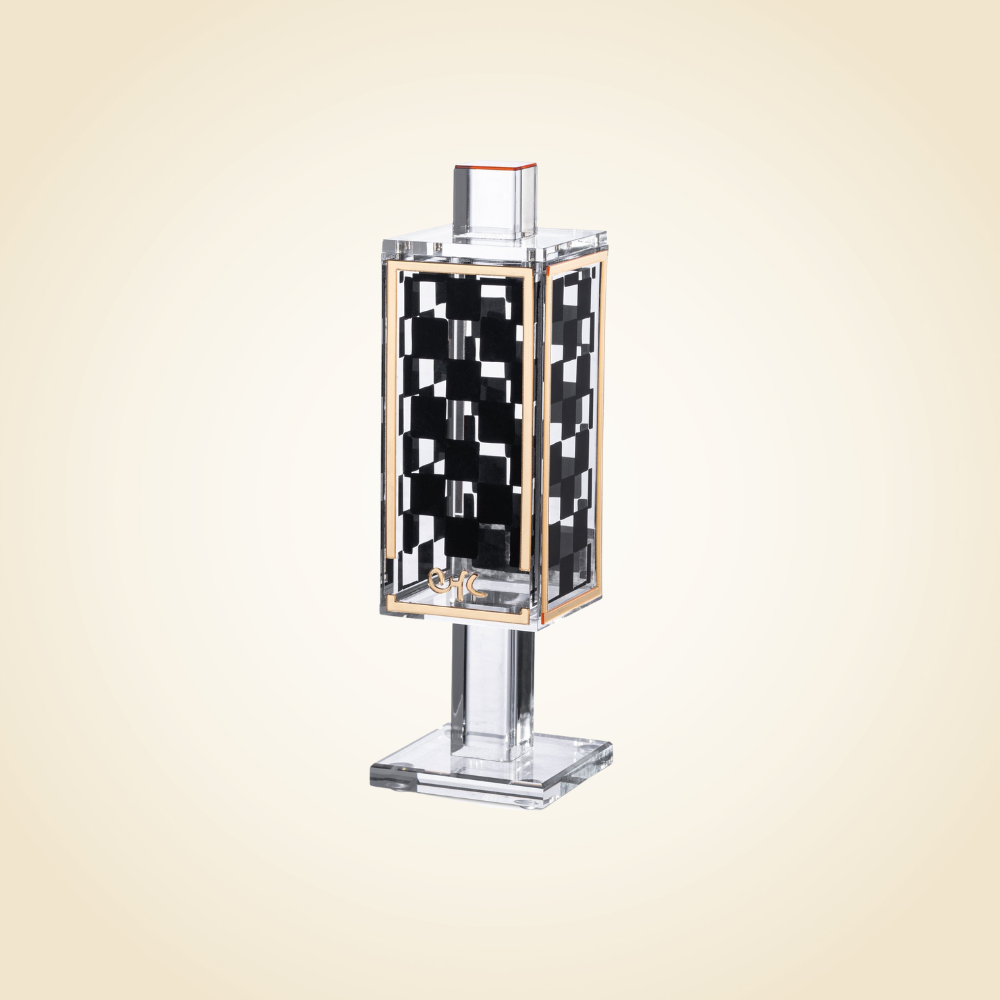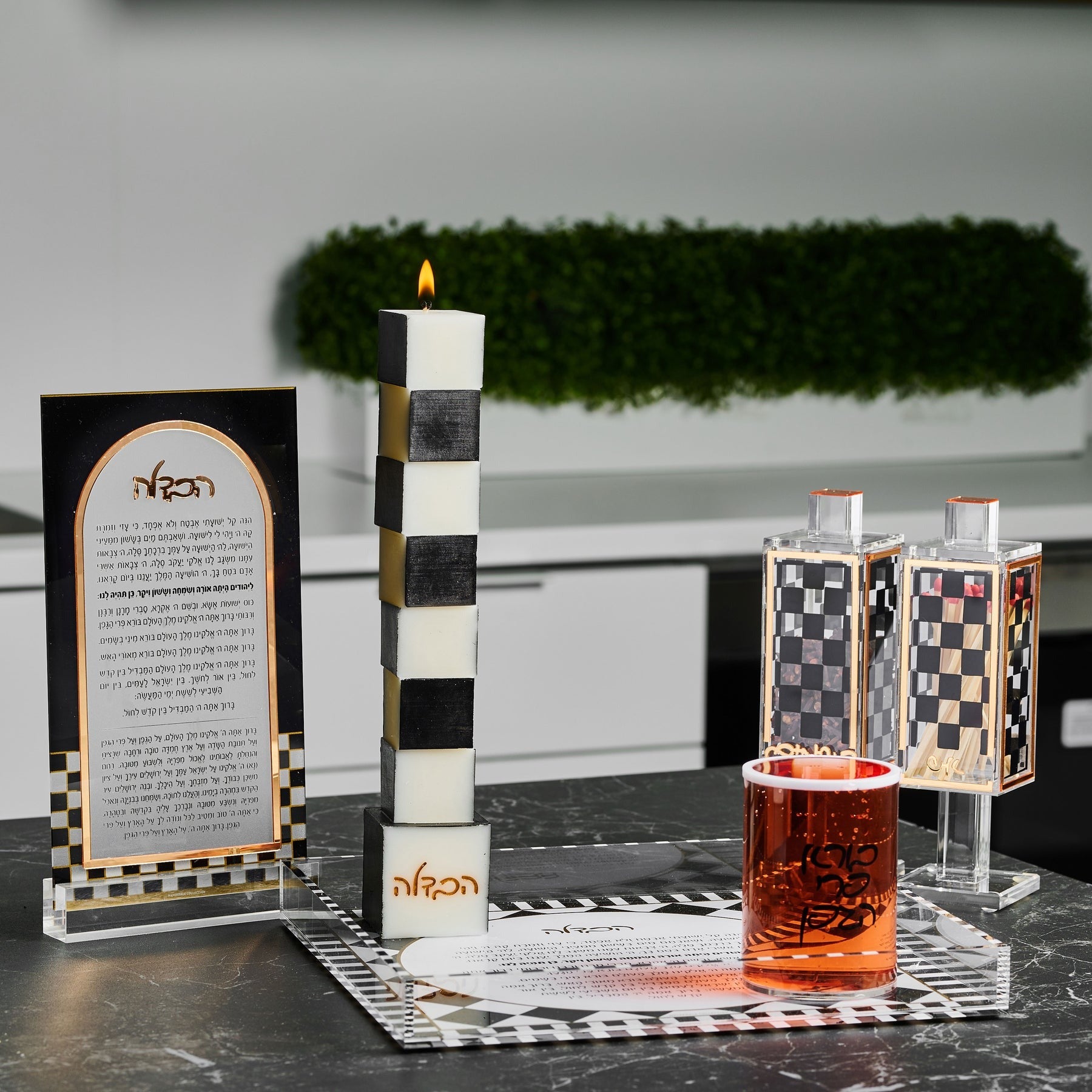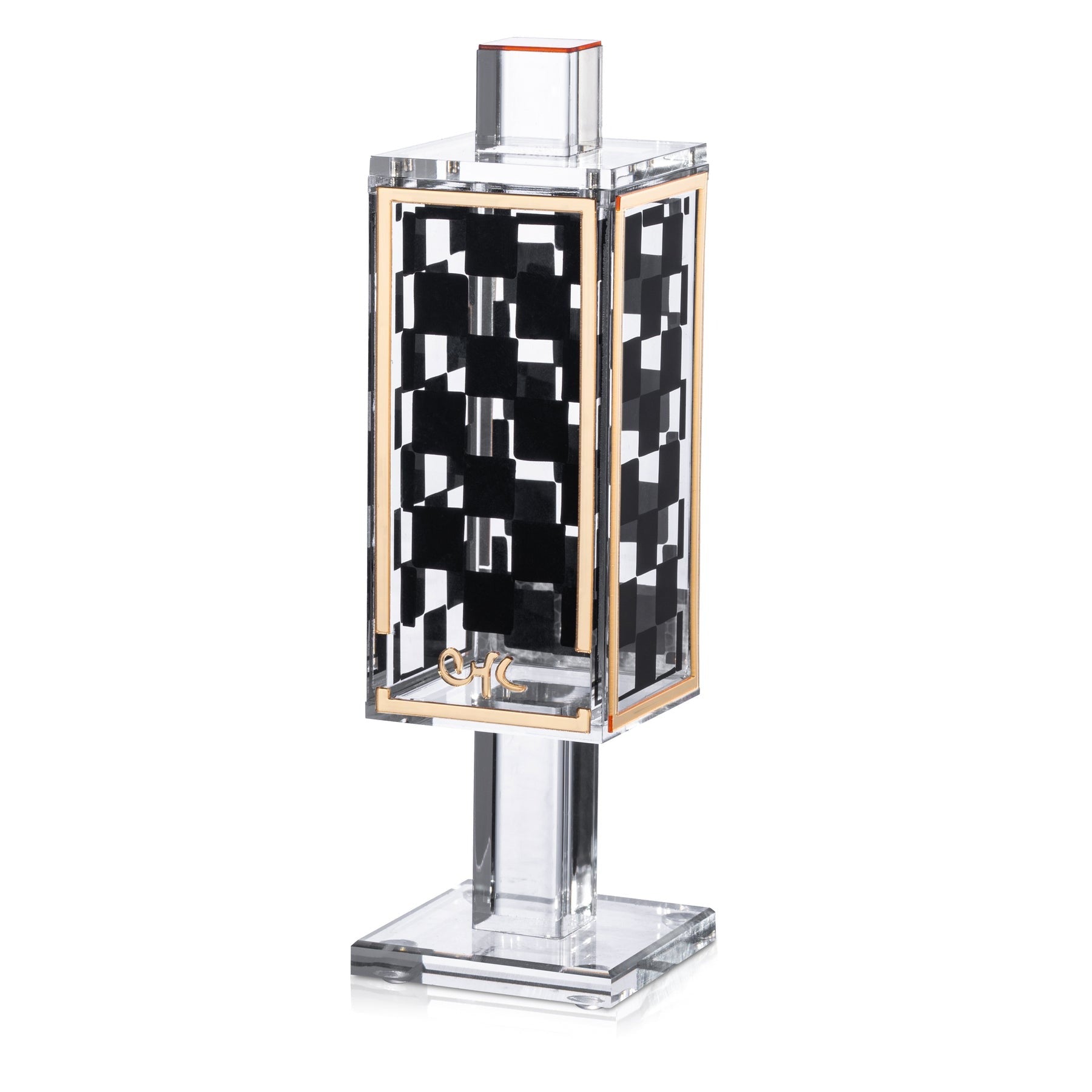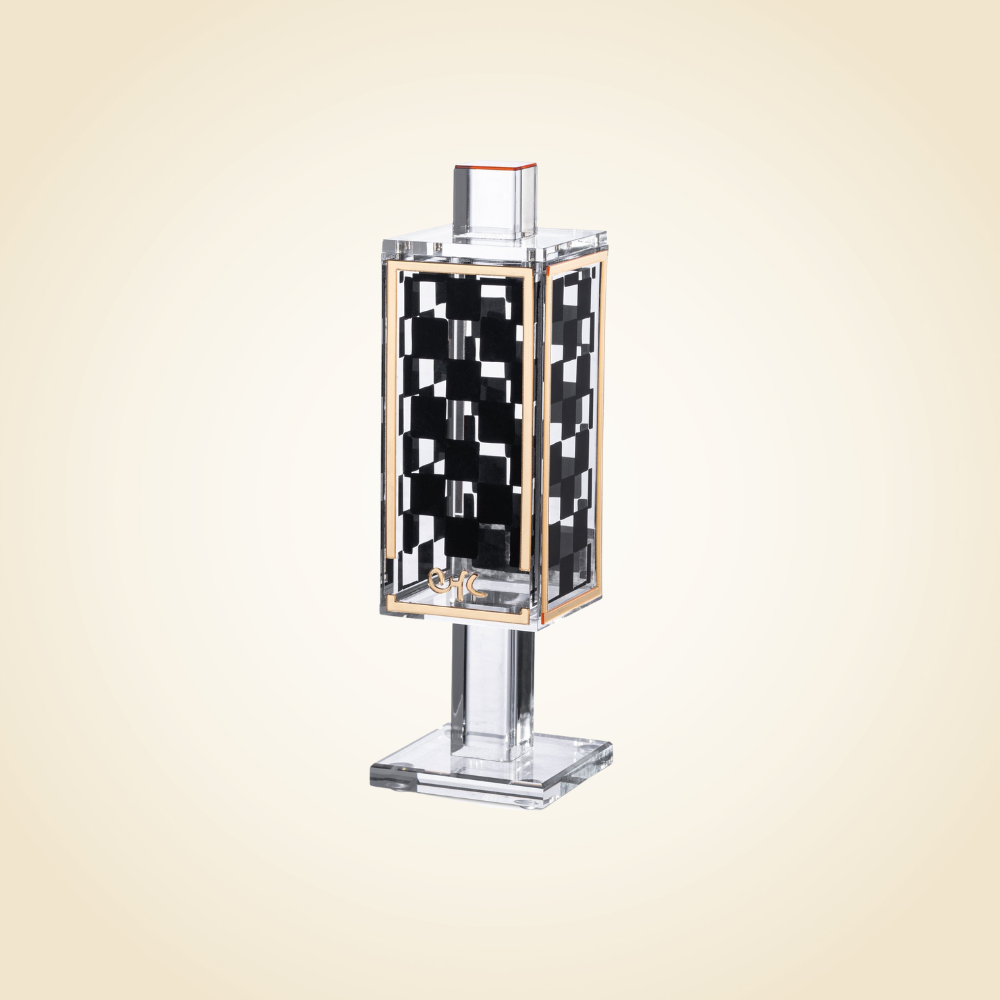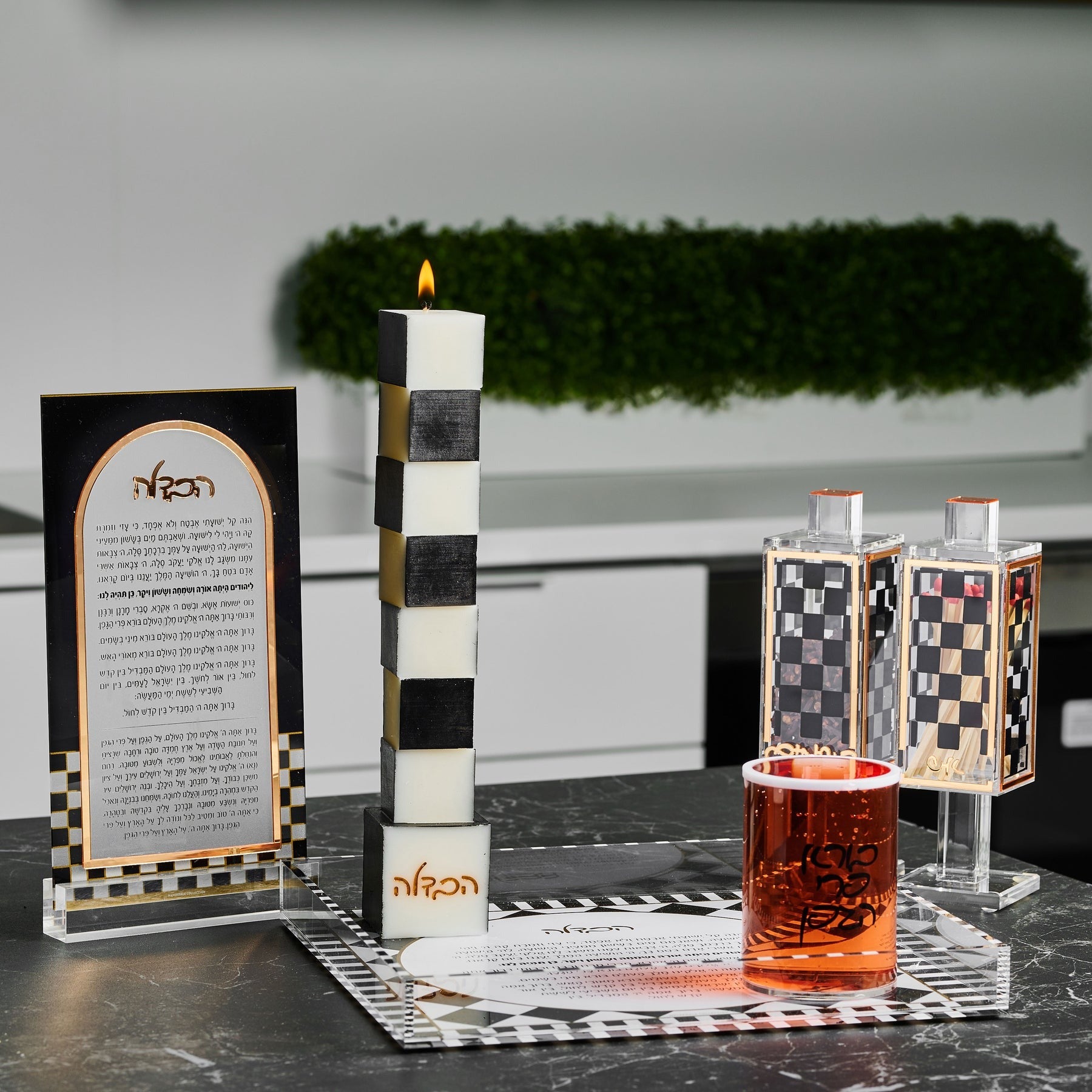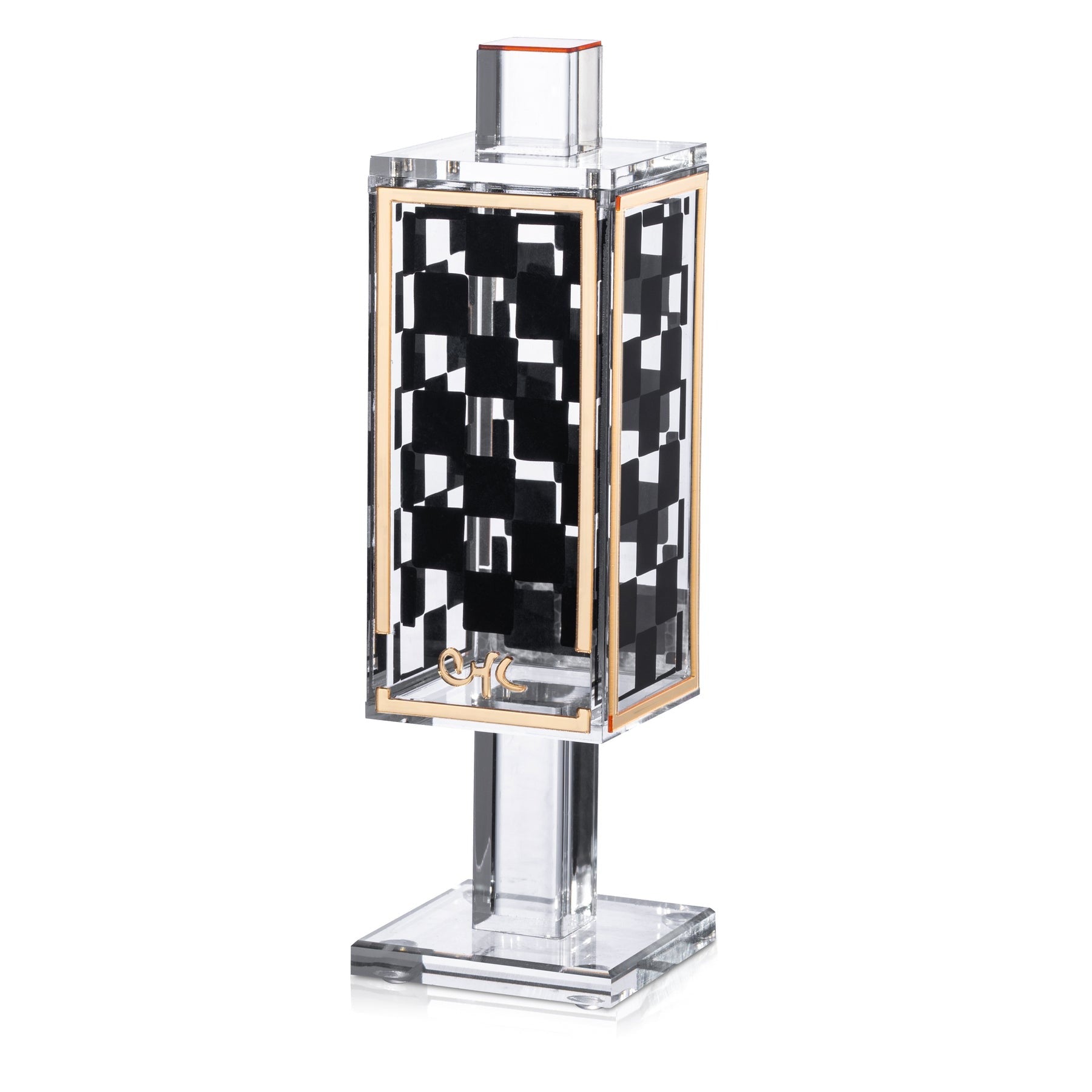 Matches Holder Onyx Collection
This magnificent luxe Lucite Match Holder is a gorgeous must-have by your candle lighting. Display and use your matches in style! Features a 4" slot for extra long matches, built in striker, sophisticated black and white color scheme with gold accent & gold 3d mirrored details, and a strong magnetic cover. Both practical and beautiful, this match holder would make a great gift.
Coordinate with the matching Besamim holder.
Dimensions: 1.75" x 7.5"

Includes an extra adhesive striker in each box