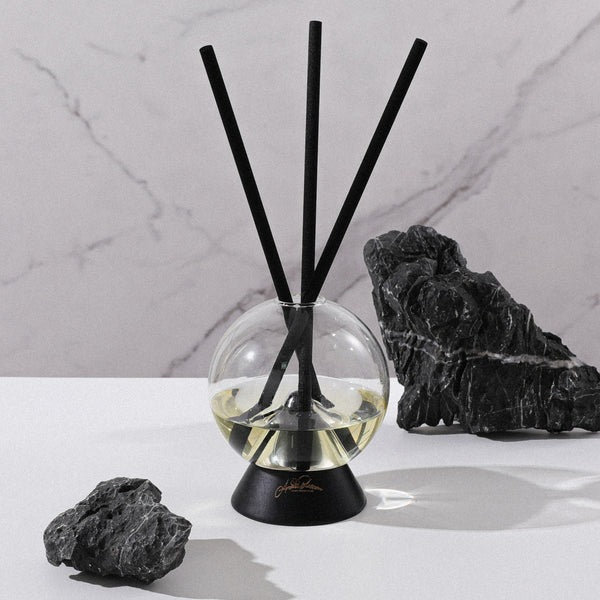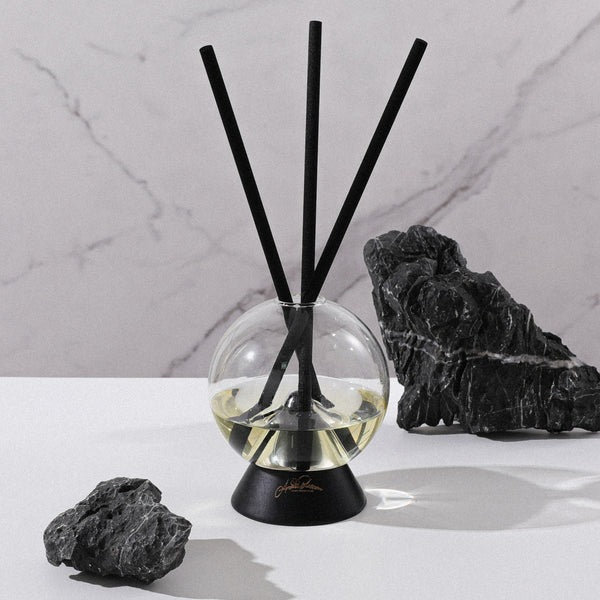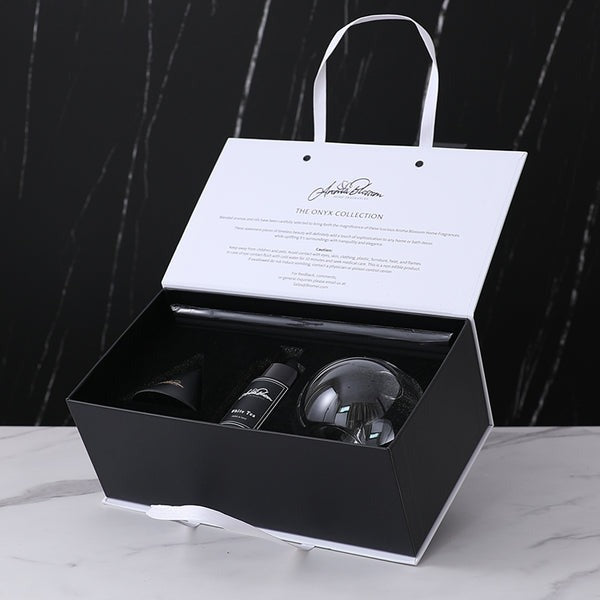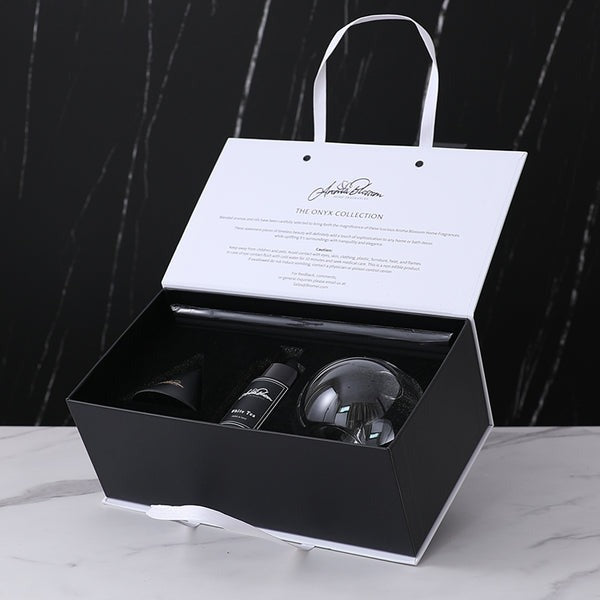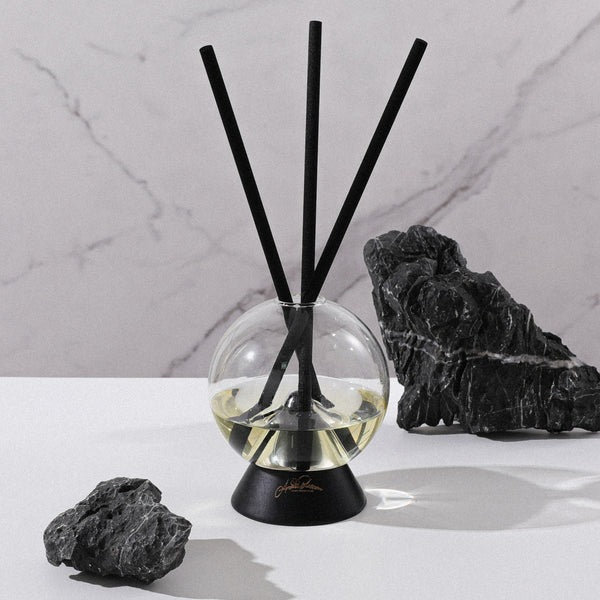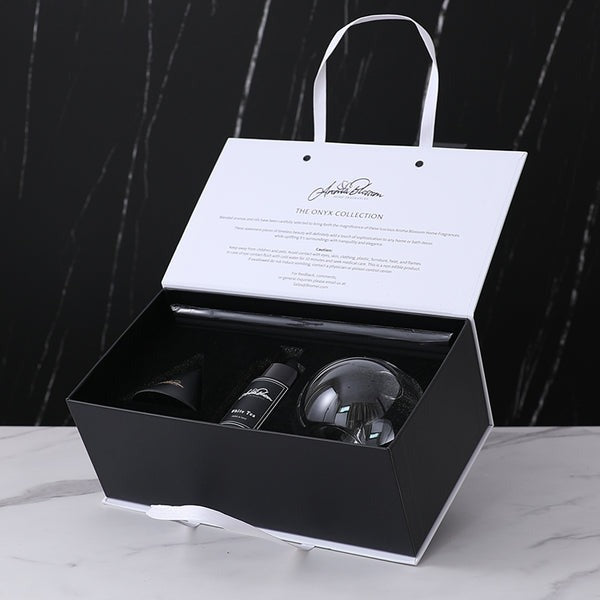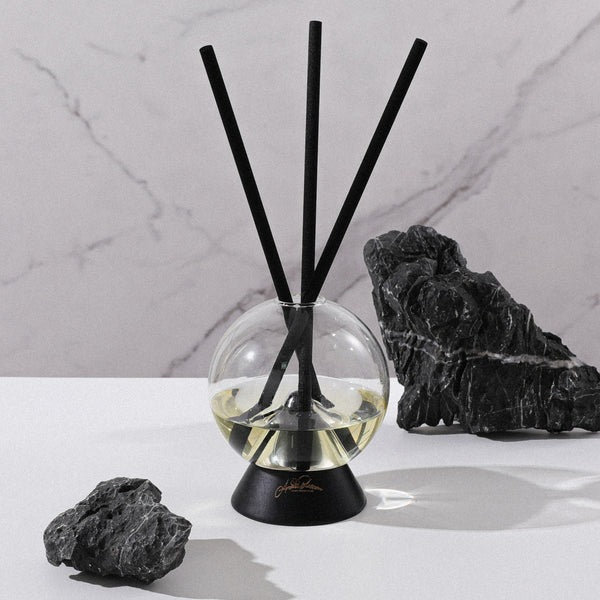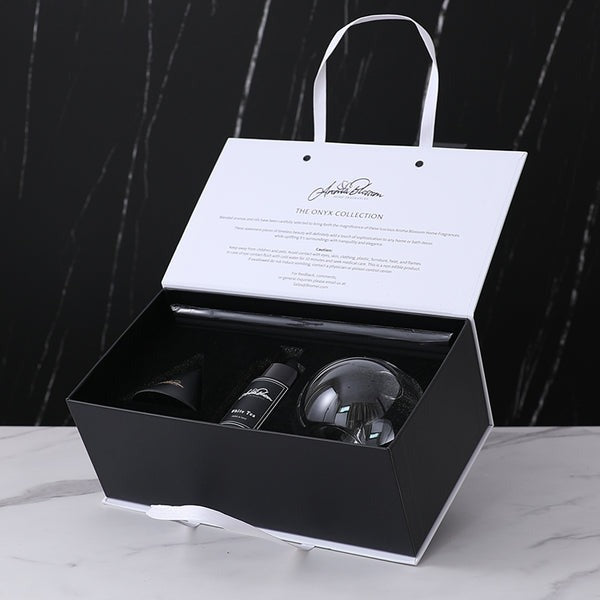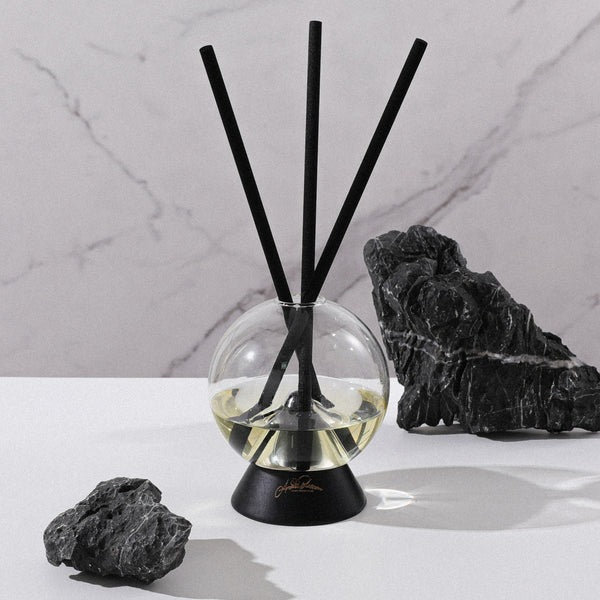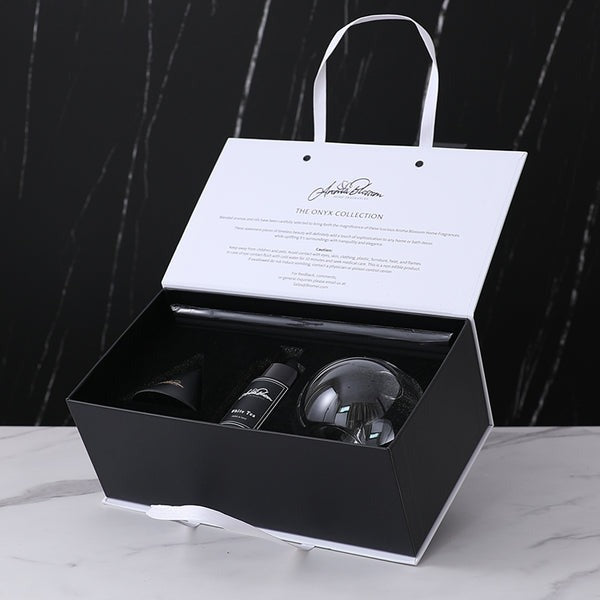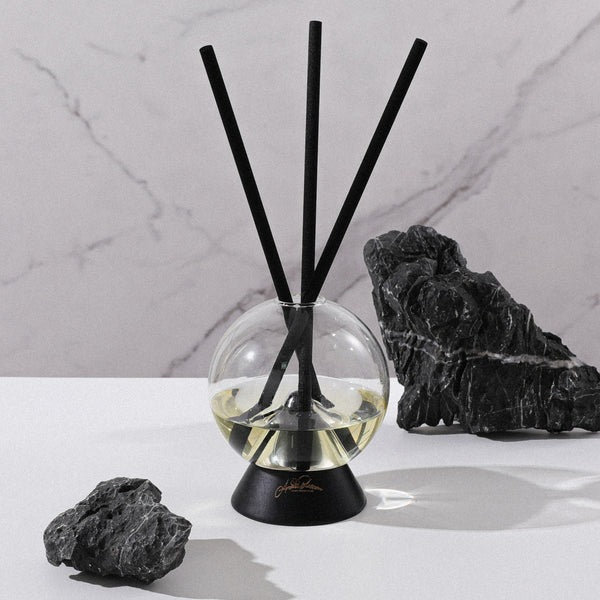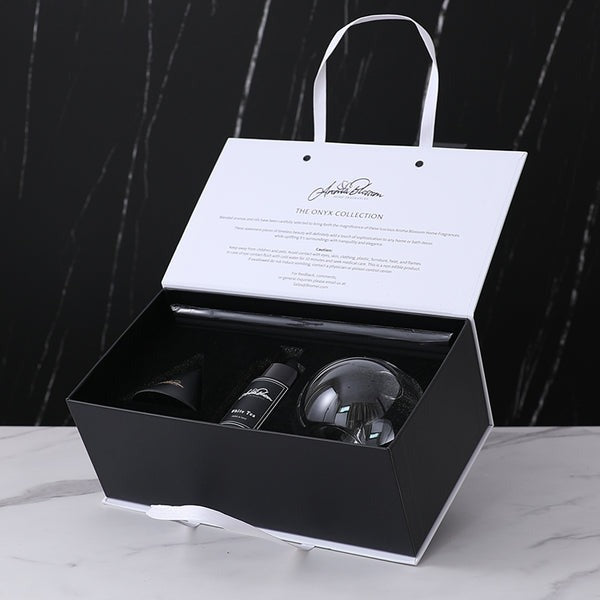 Onyx Collection Black Diffuser
This new bold and striking Reed Diffuser collection is available in 3 colors. It features a wooden base in either Black , White , or Brown with a glass bowl to be placed on top of the base for the oil & reeds. A magnificent and modern upgrade to any room decor. Each set is packaged in a matching box/gift bag.
These will be available in the scent of our ever popular White Tea.