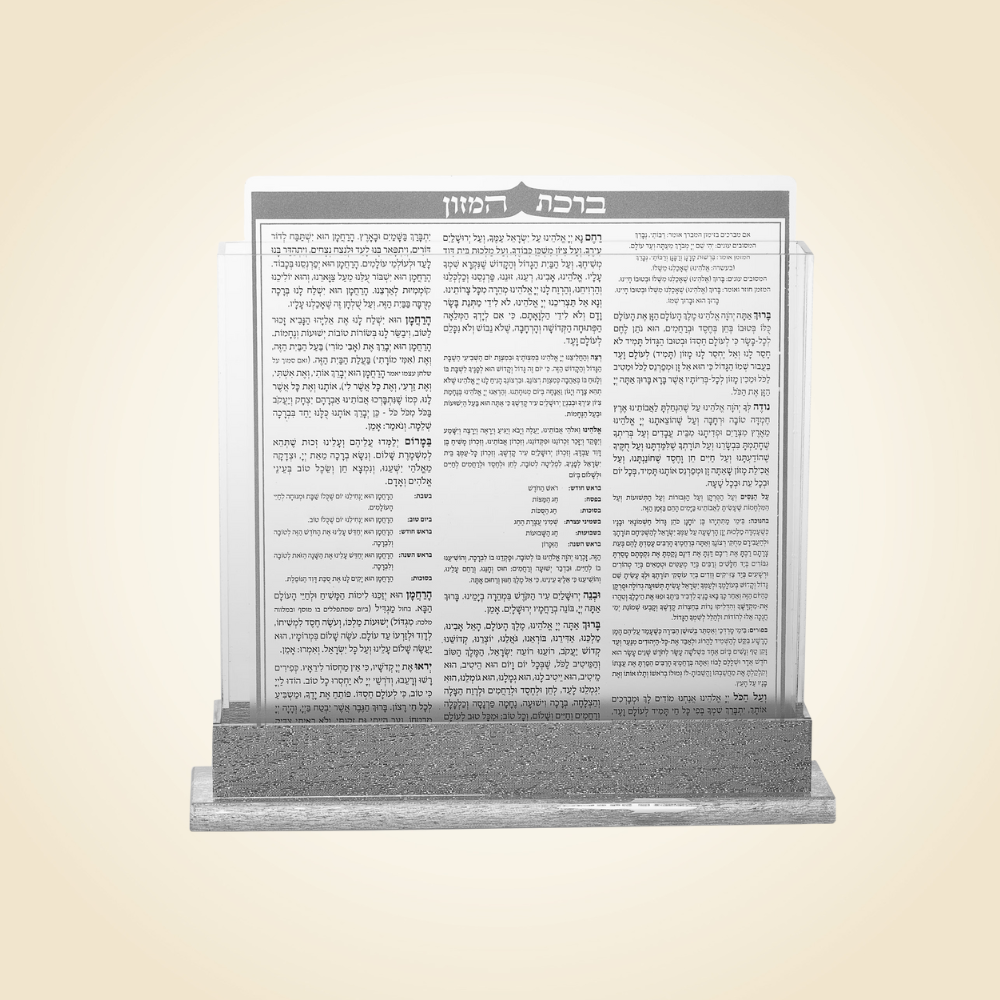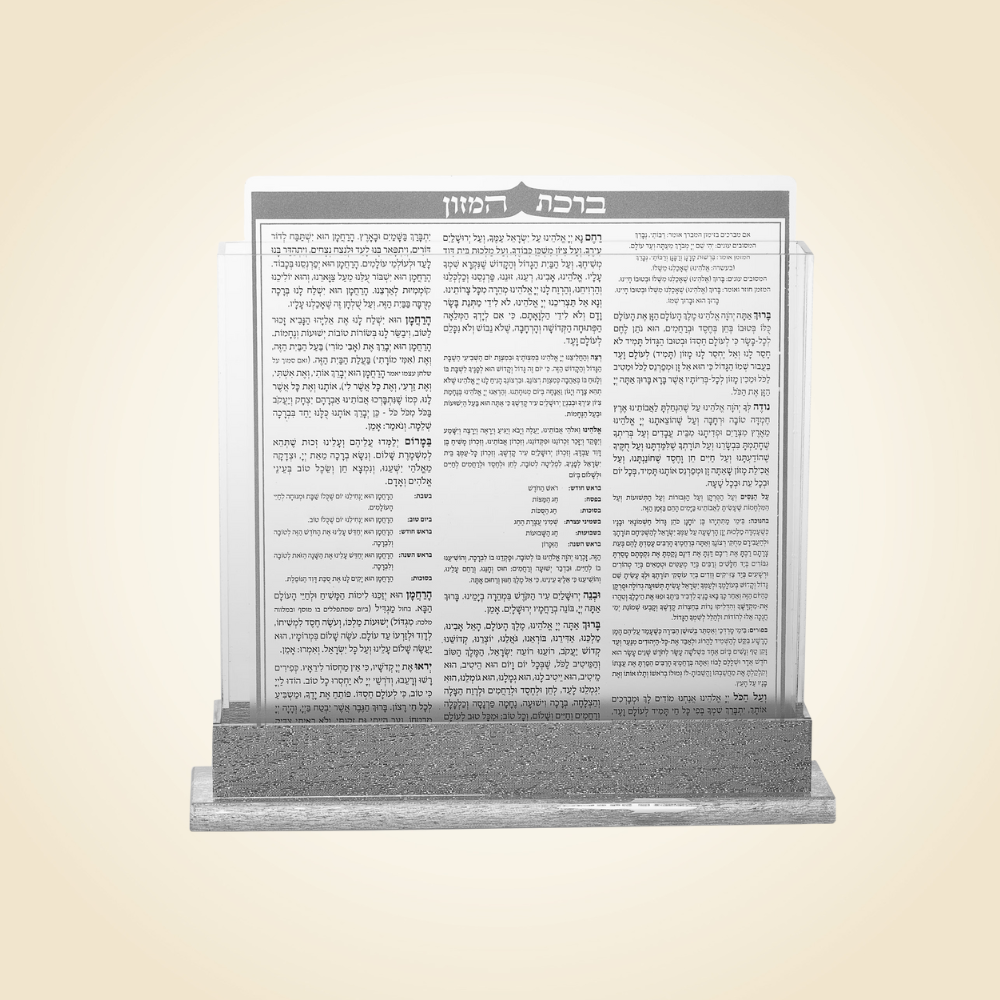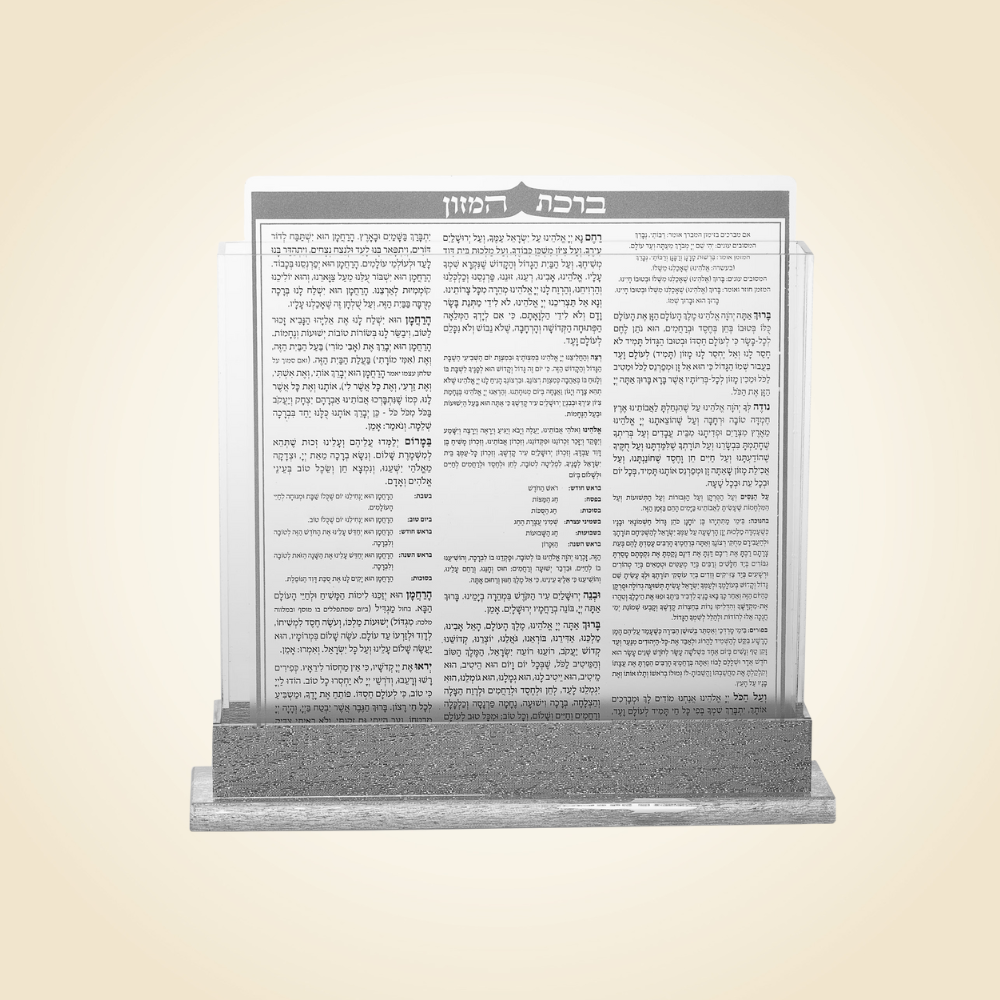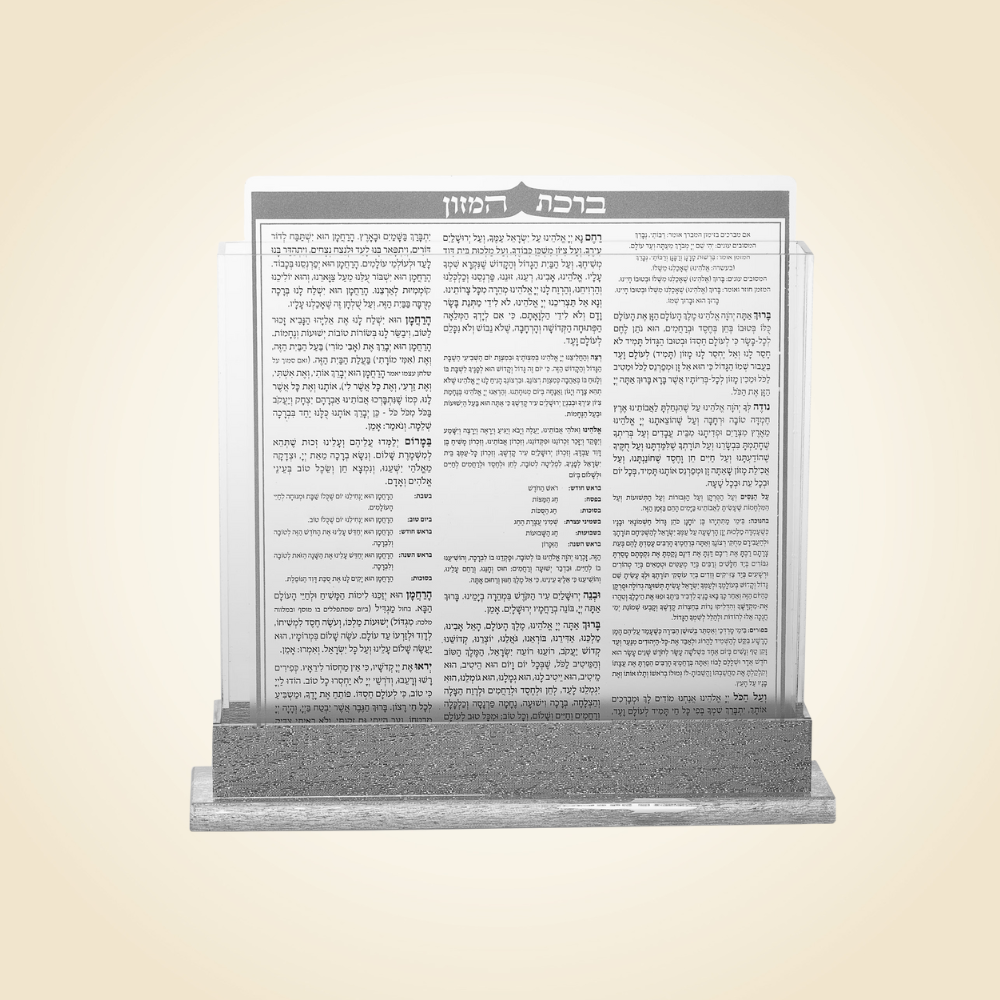 Silver Glitter Birkat Hamazon Ashkenaz S/8
Stunning lucite / acrylic Silver Glitter holder with 8 lucite cards 
8 8"x10" lucite Silver Birkat Hamazon Ashkenaz Cards.
Personalizing: Additional fee of $10
The Lucite Birkat Hamazon will make a lovely addition to your table.
* For monogram add 3 letters - first name, last name, first name - Middle letter will be larger than end letters.
* For name add up to 20 letters. All letters will be the same size and in capital letters.
For any other additions or colors please add it in the comment section at checkout or call the store 718-339-5900.
Please note there are no returns on personalized items.