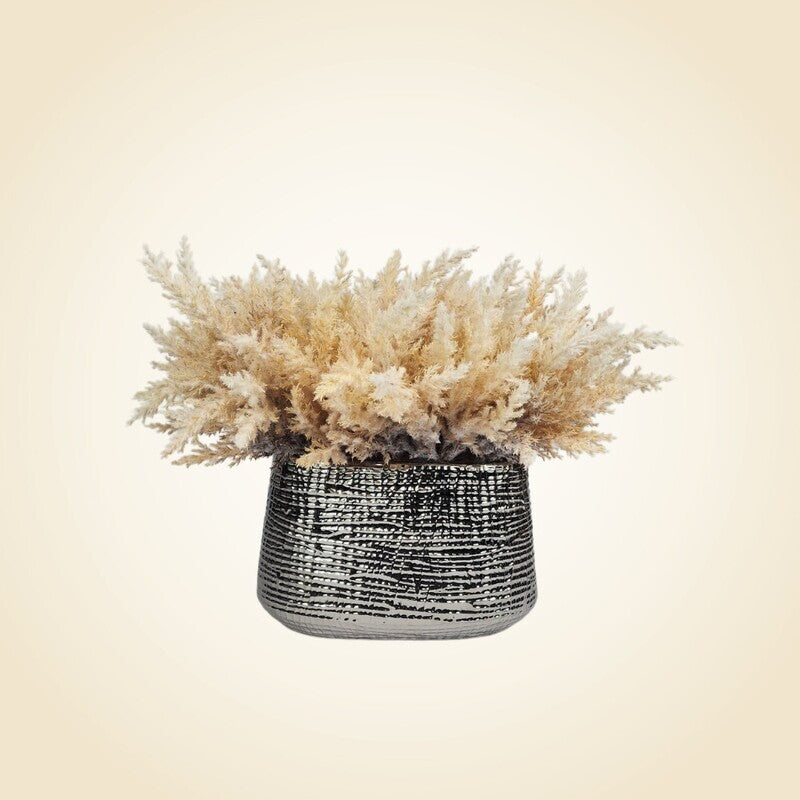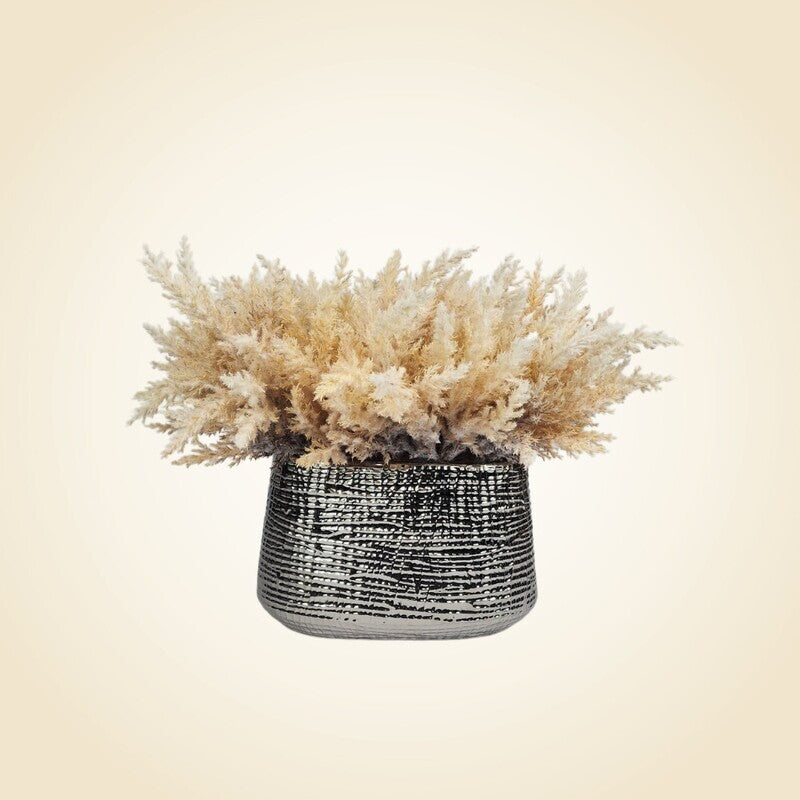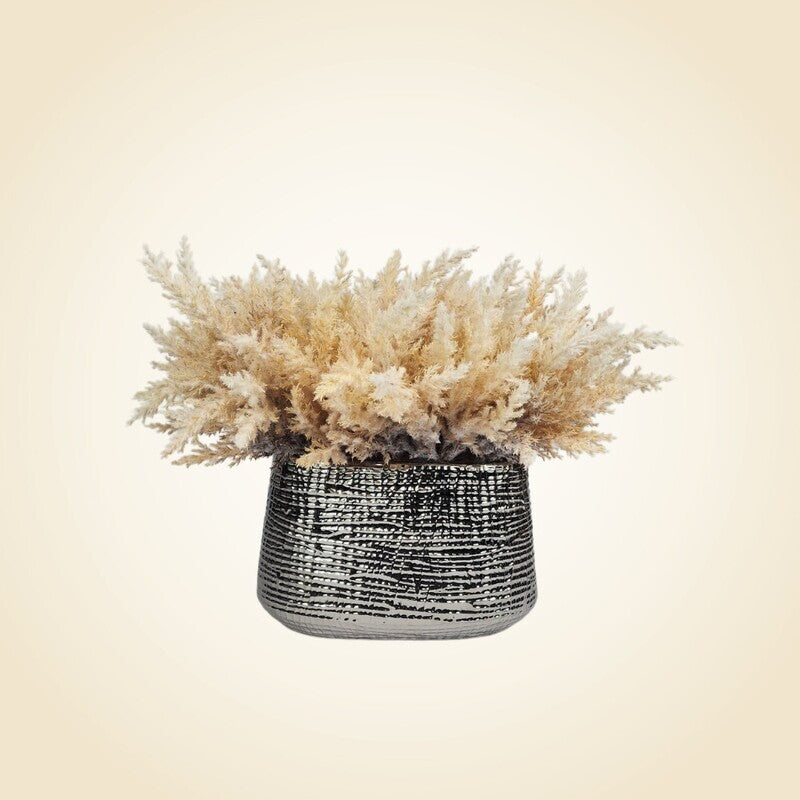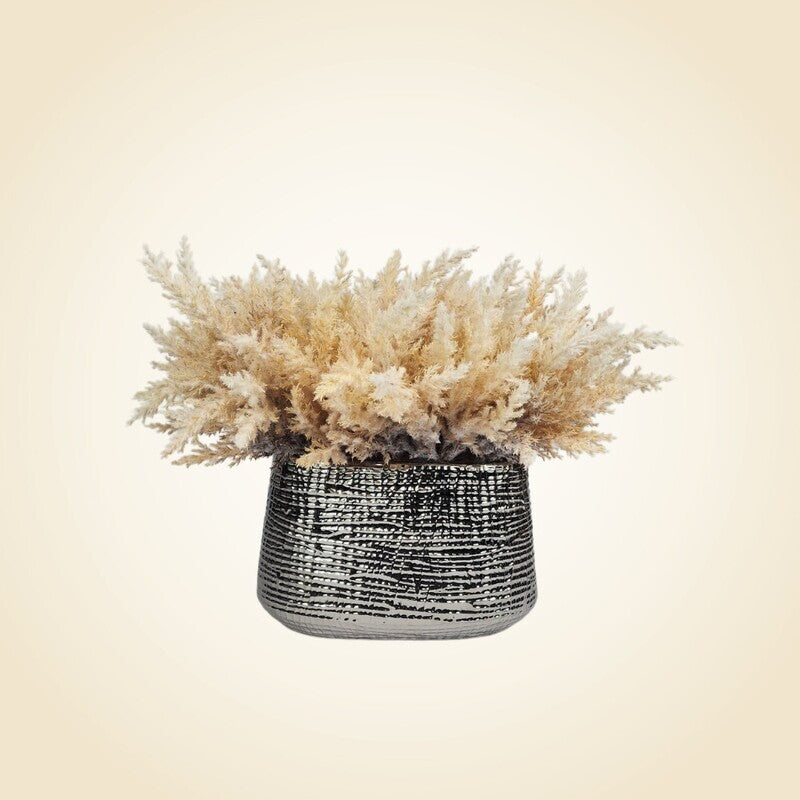 Silver Textured Vase With Pampas
Help your client celebrate a special occasion by bringing the Tulle collection of ceramic textured vases with pampas into their special day. Glitzy, glam, and full of finesse with its swanky latticed design, our floral arrangement is both visually stunning and practical. Use as accent decor on a tablescape surrounded by candelabras or lush greens and let the scenery do the talking!
Approximate Vase Measurements:
Height: 6.25"
Width: 3.75"
Length: 9"
Opening Width: 3"
Opening Length: 8.25"