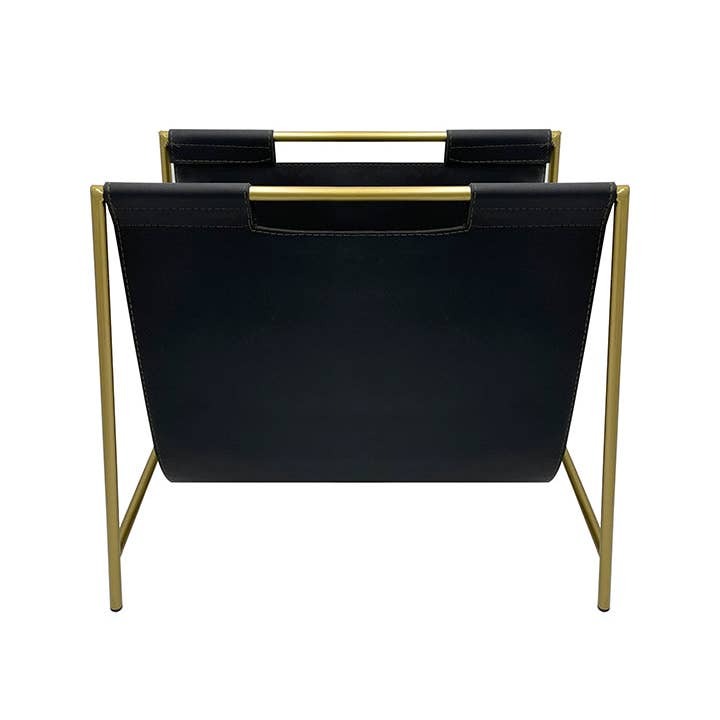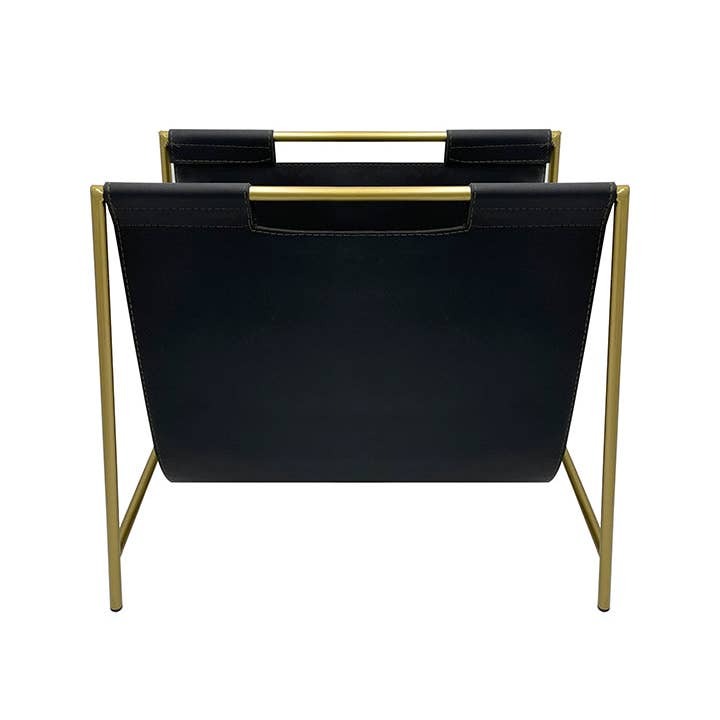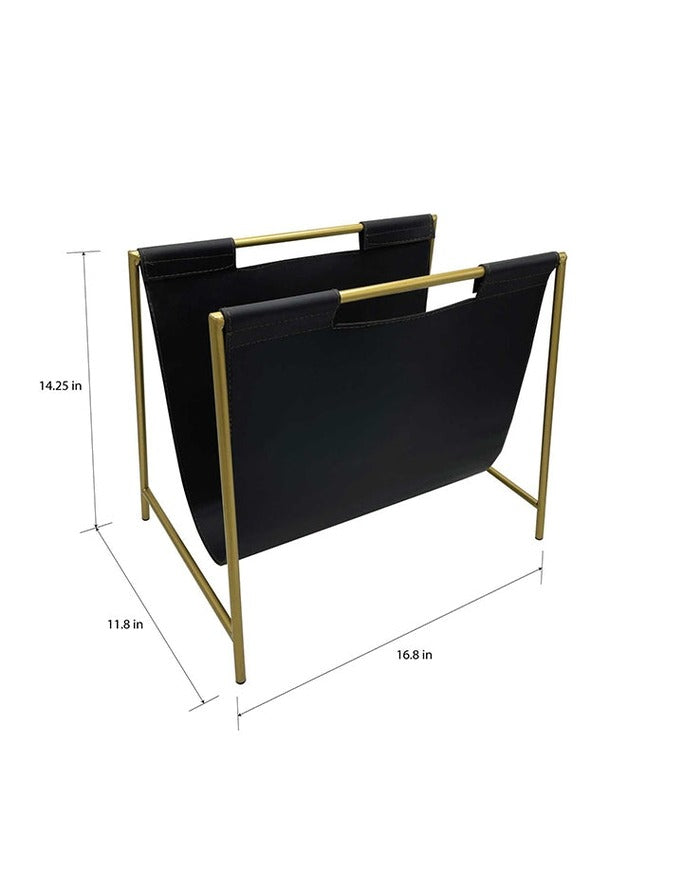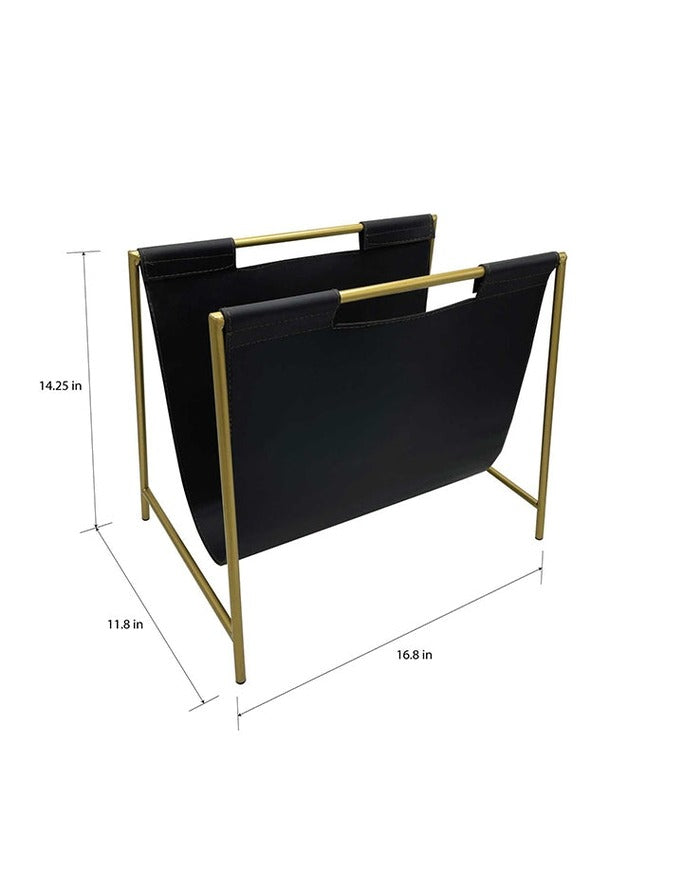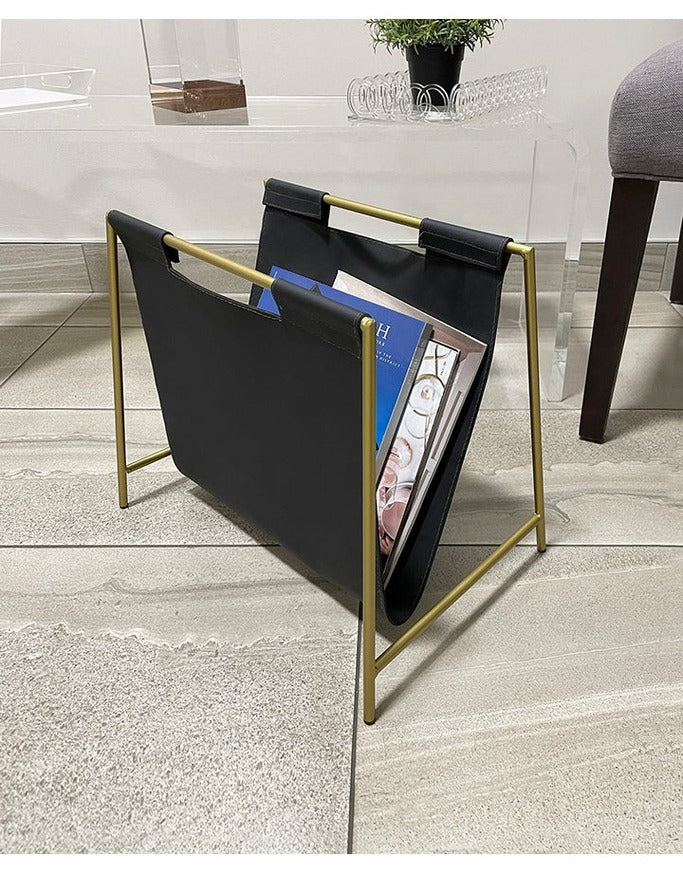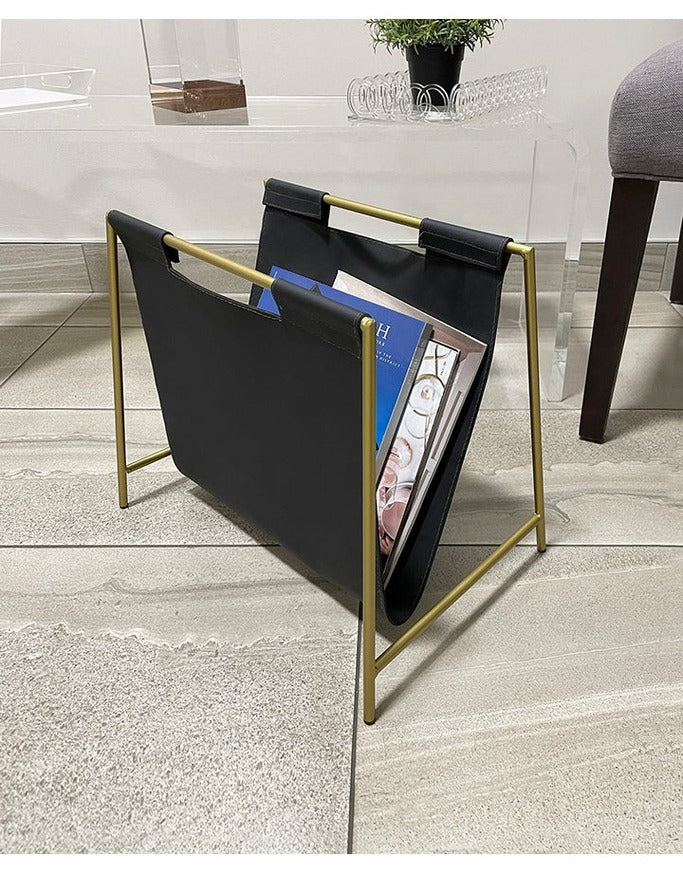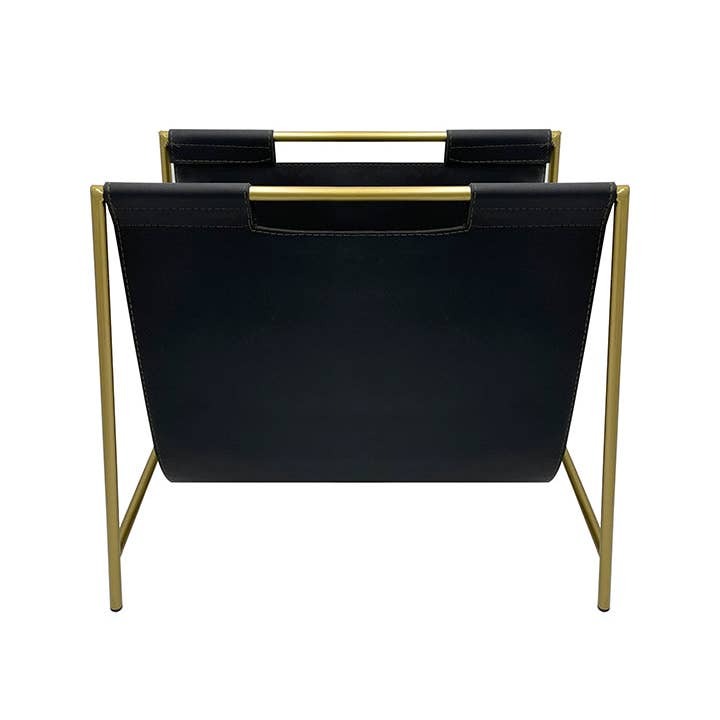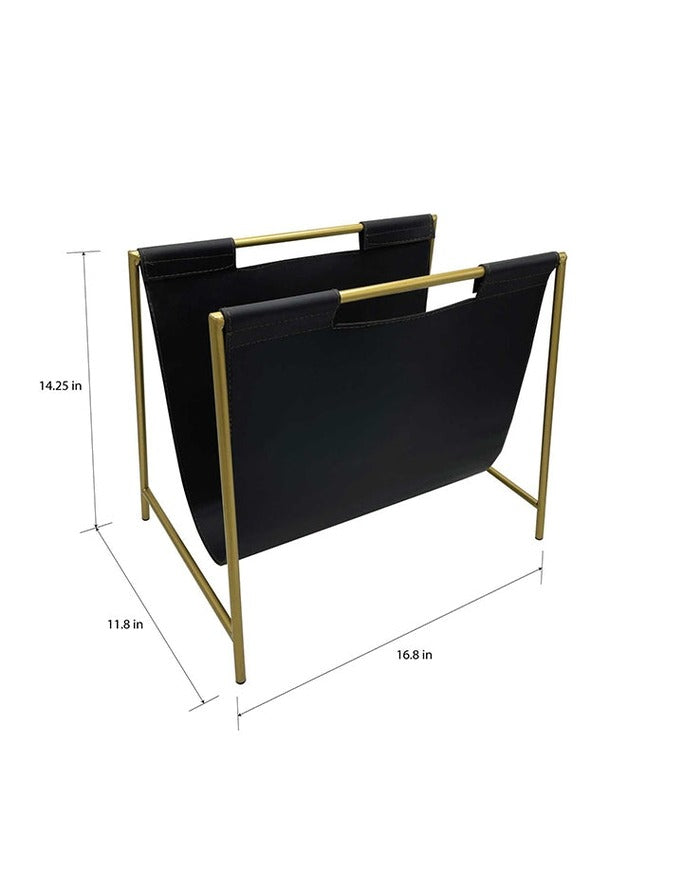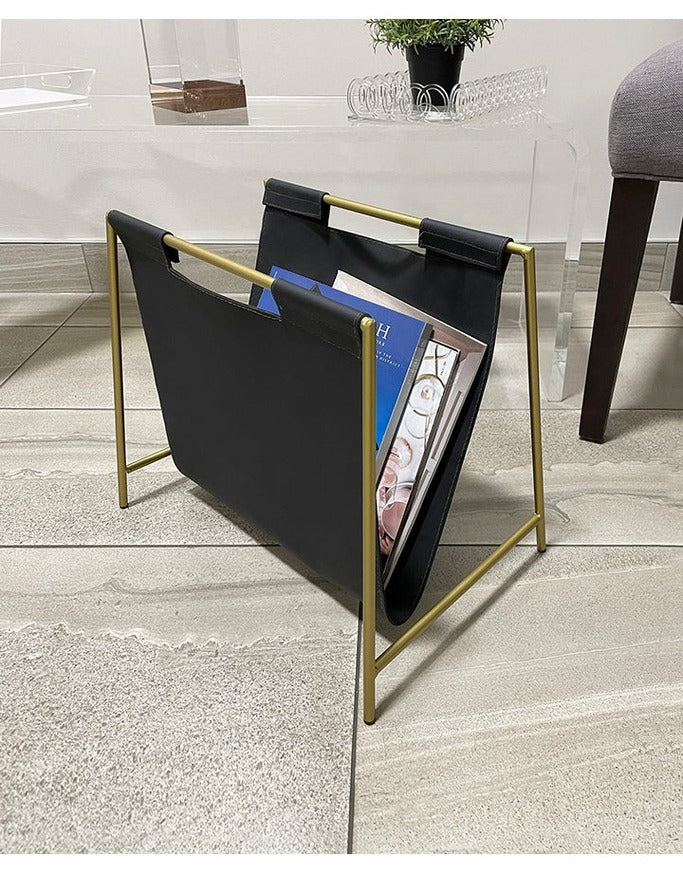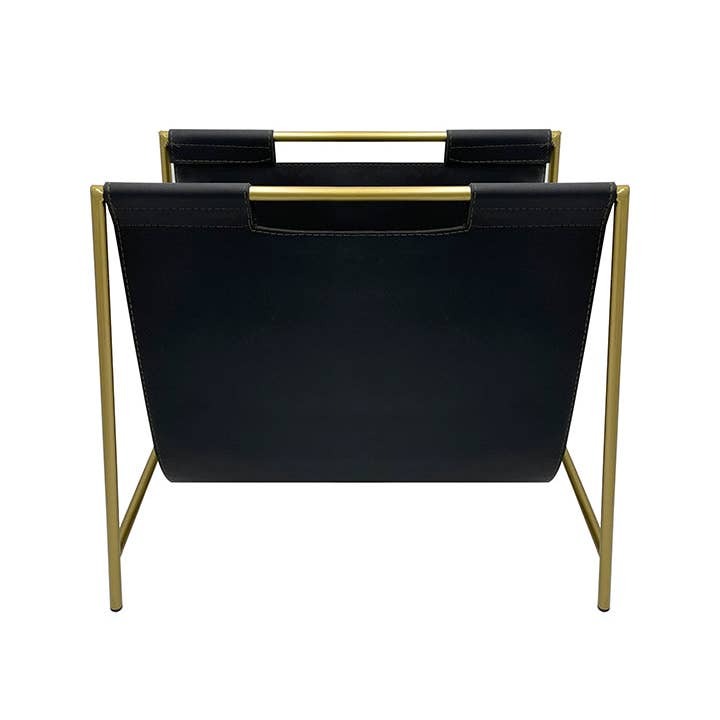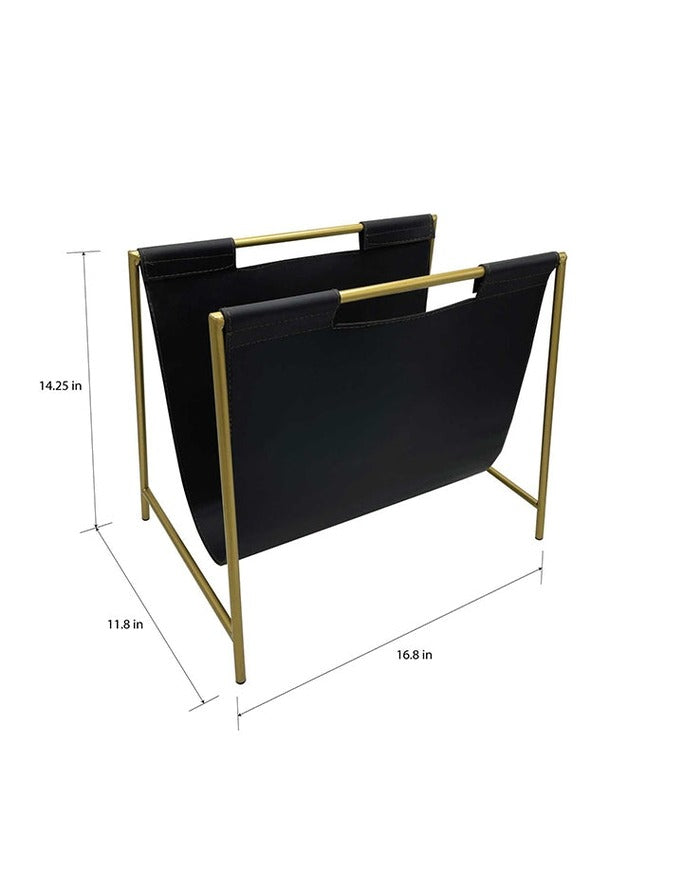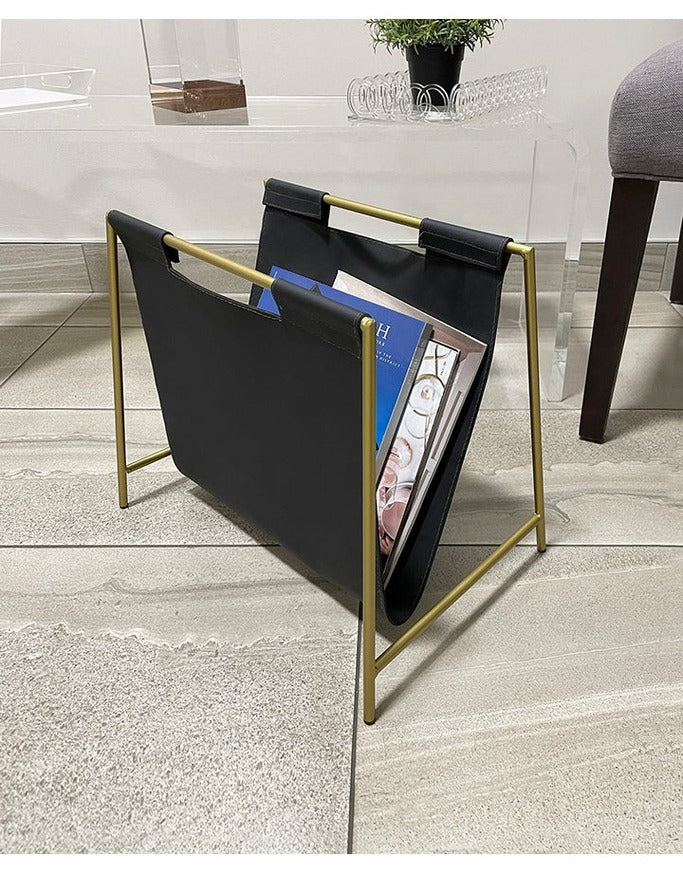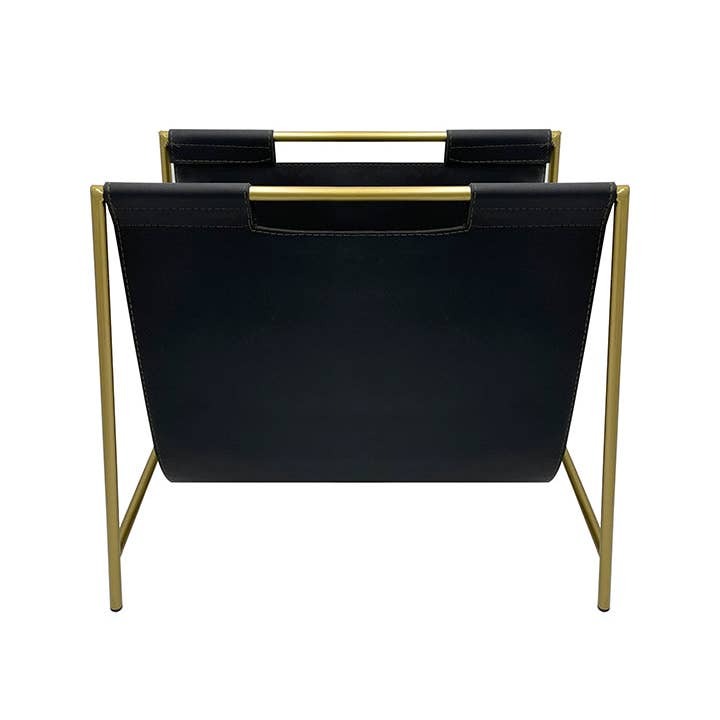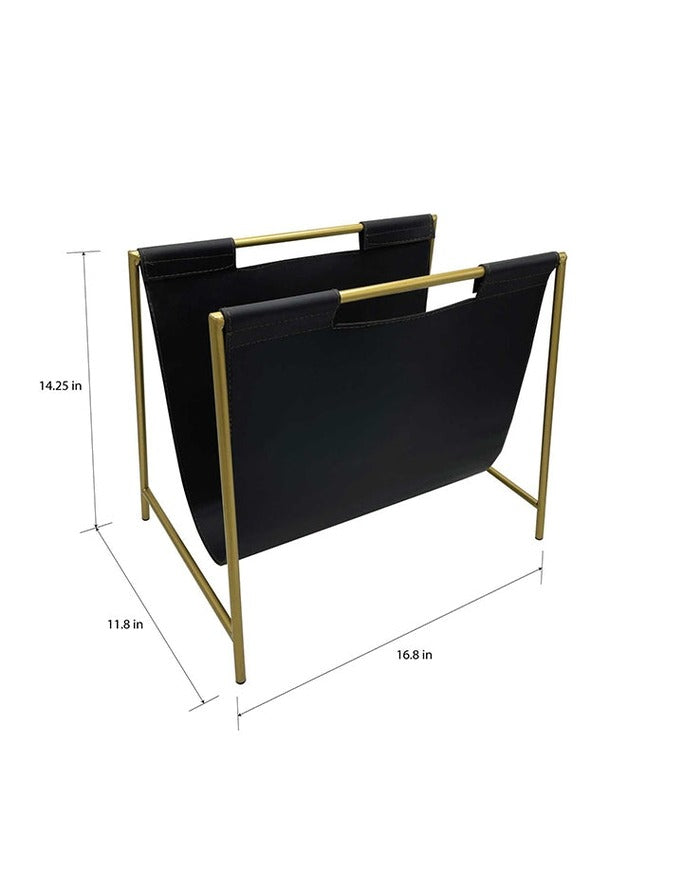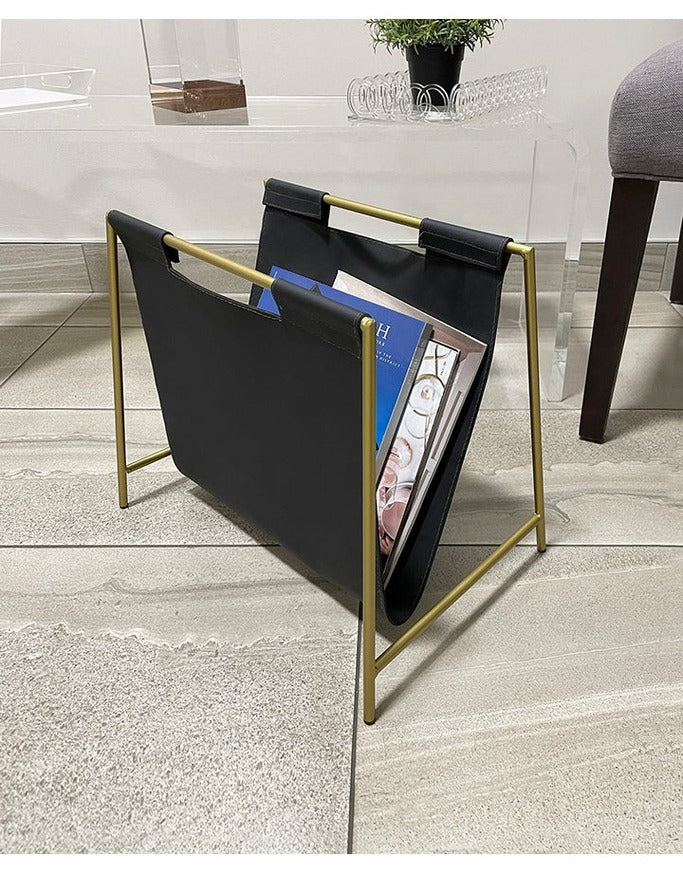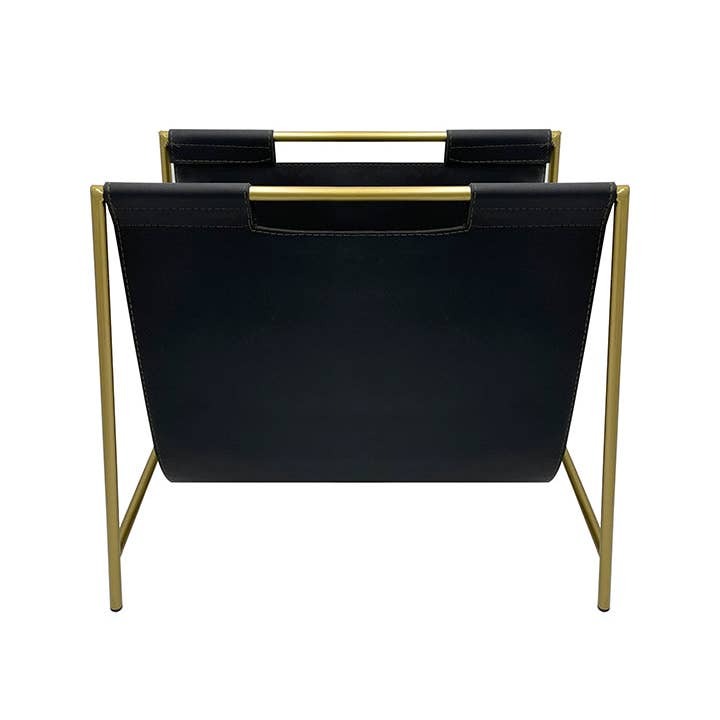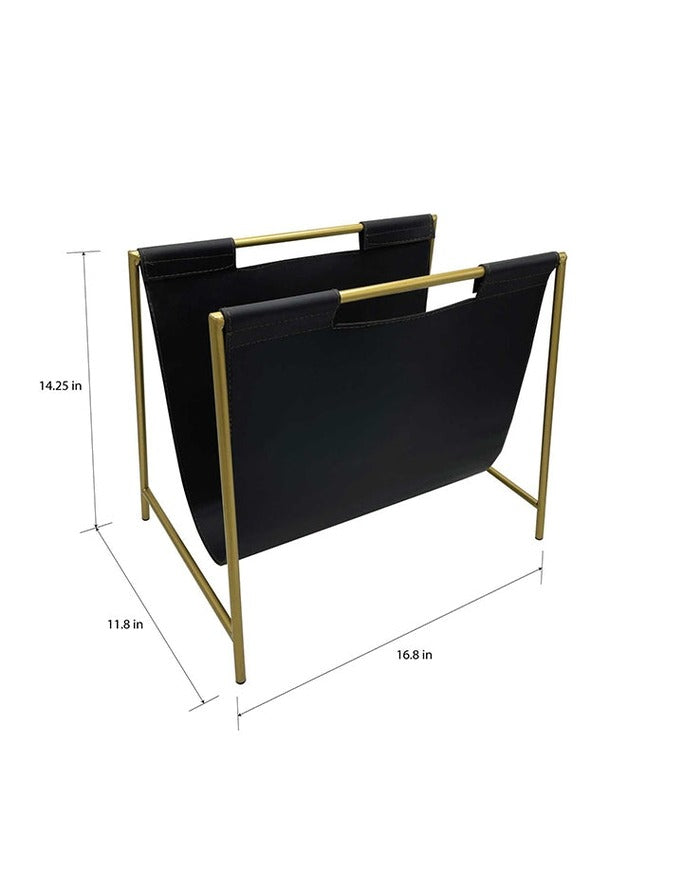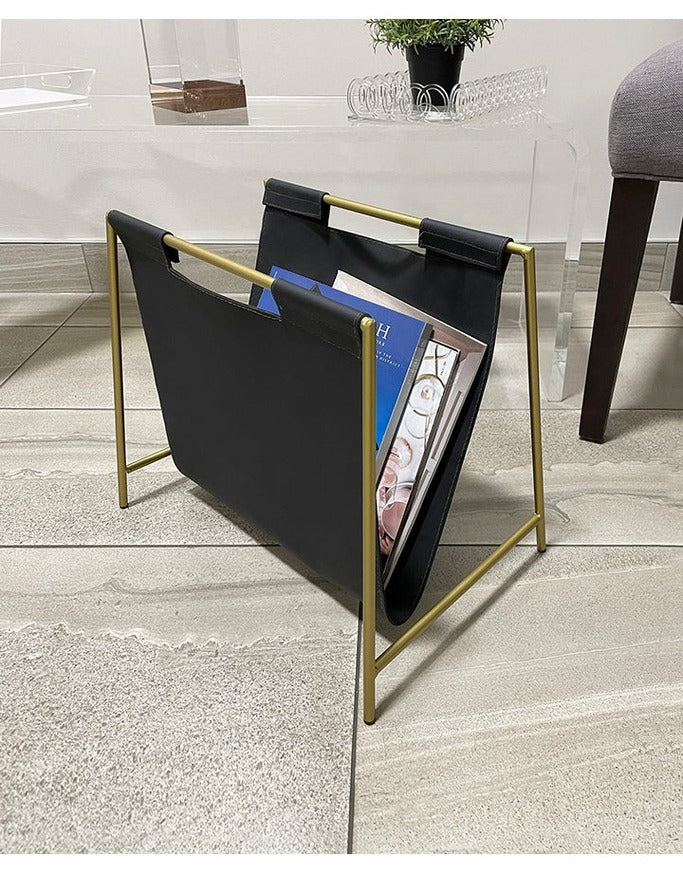 Square Gold Metal and Leather Magazine Rack
1.9 lb 18" x 11.75" x 14.5"
This stylish magazine holder is perfect for organizing your magazines while decorating at the same time. Its eye-catching design gives an elegant touch to the room the magazine rack is placed, and invite people to read the materials in it. * Desktop or floor storage: The rack has a freestanding metal frame that can be placed directly on desktops and tabletops or set stably on the floor. Perfect for living rooms, studies, home offices, doctor's offices, hotels, company lobbies and more. * High quality: Save space around the home, de-clutter desktops, and keep your reading materials organized to the higher standard you expect. Thoughtful accessories are the finishing touch that compliment a beautiful interior design.