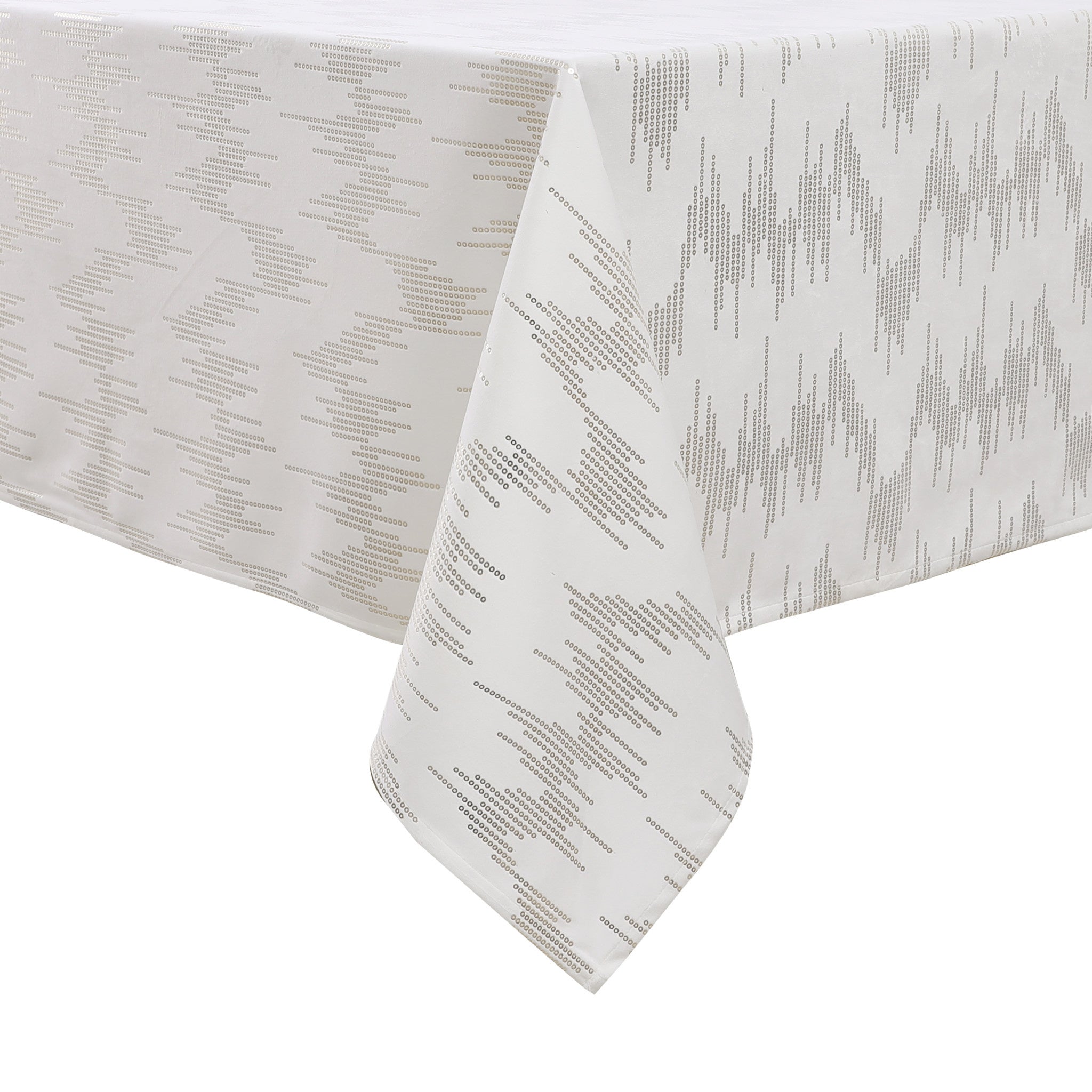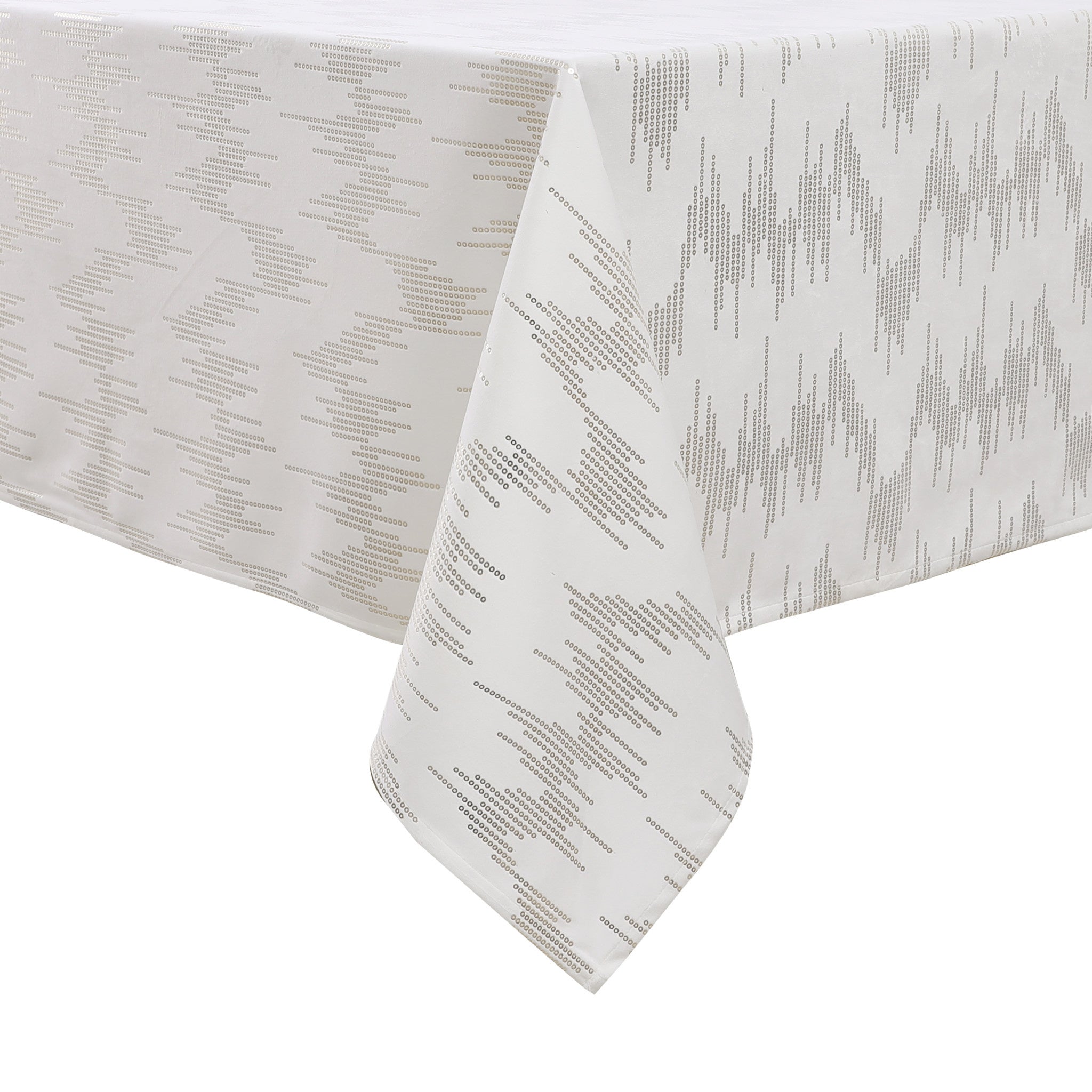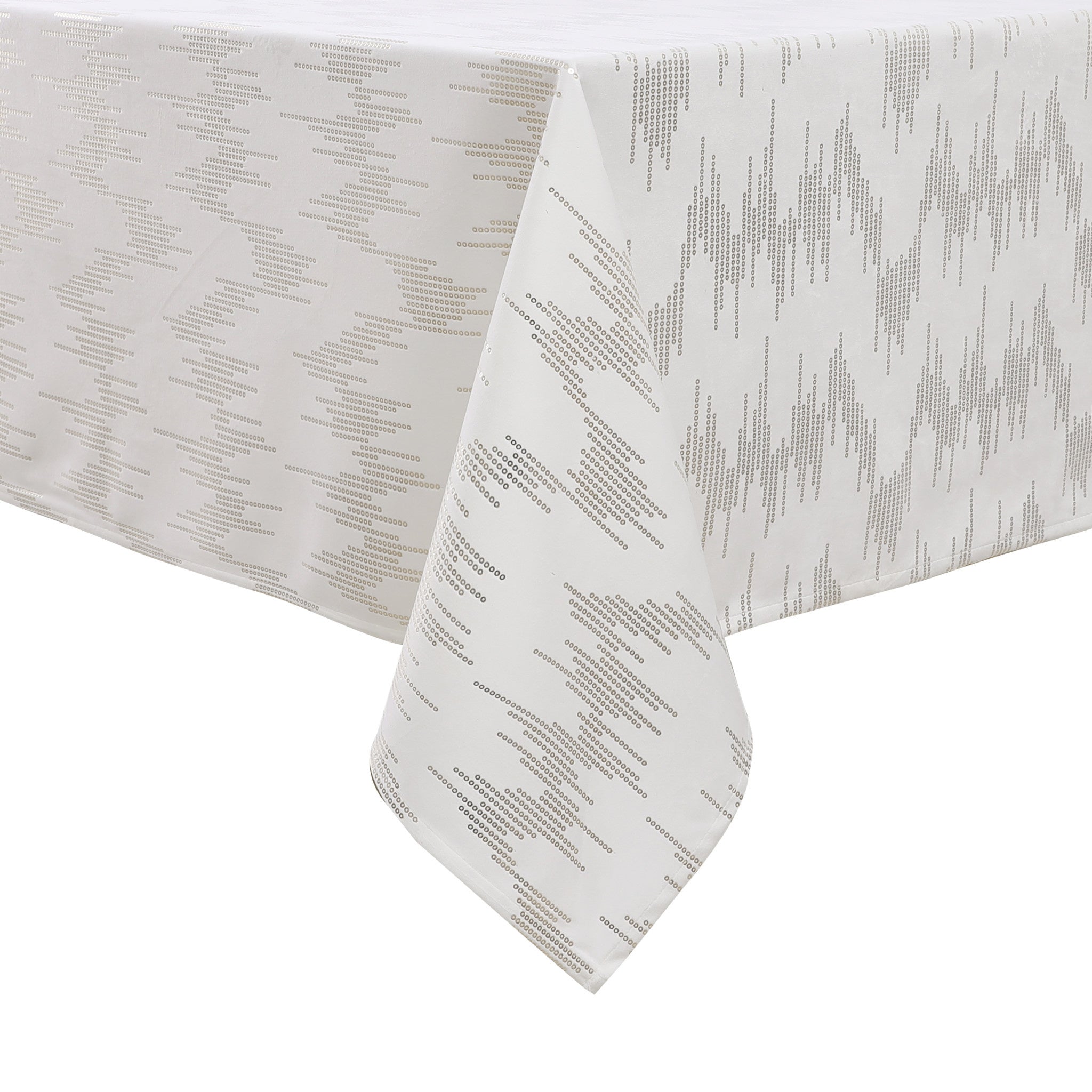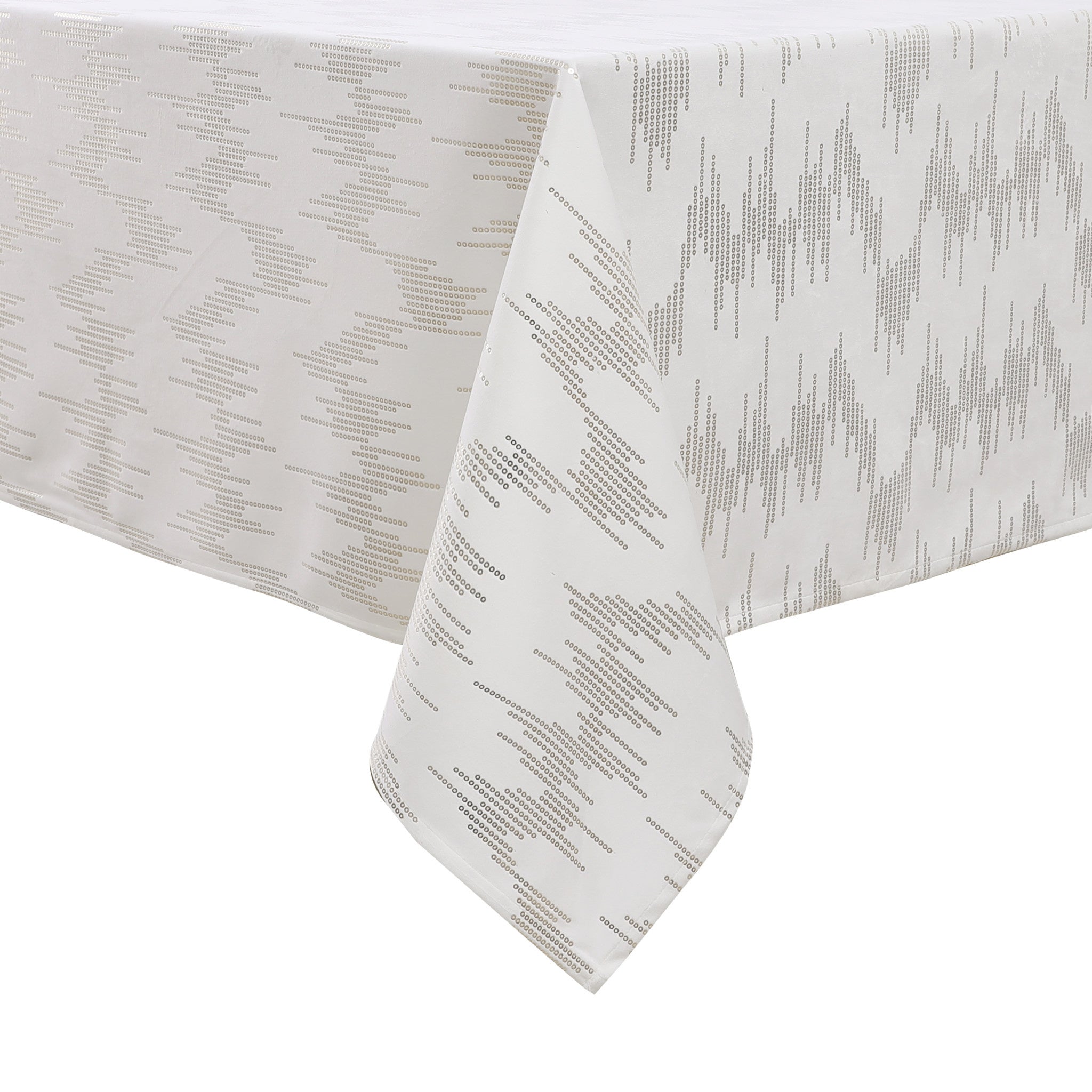 TC1400- 70 x 120 White Dotted Gold Foil Print Tablecloth
Elevate your tabletop with this striking tablecloth with rose gold metallic dots. Perfect for your dinning room table.engagement parties, or your reception; just drape over your table and enjoy.
Machine wash in gentle cycle with like colors in cold temperature. Mild Detergent. No Bleach. Hang Dry
Lay flat to dry, iron if necessary.
70 x 120
Polyester