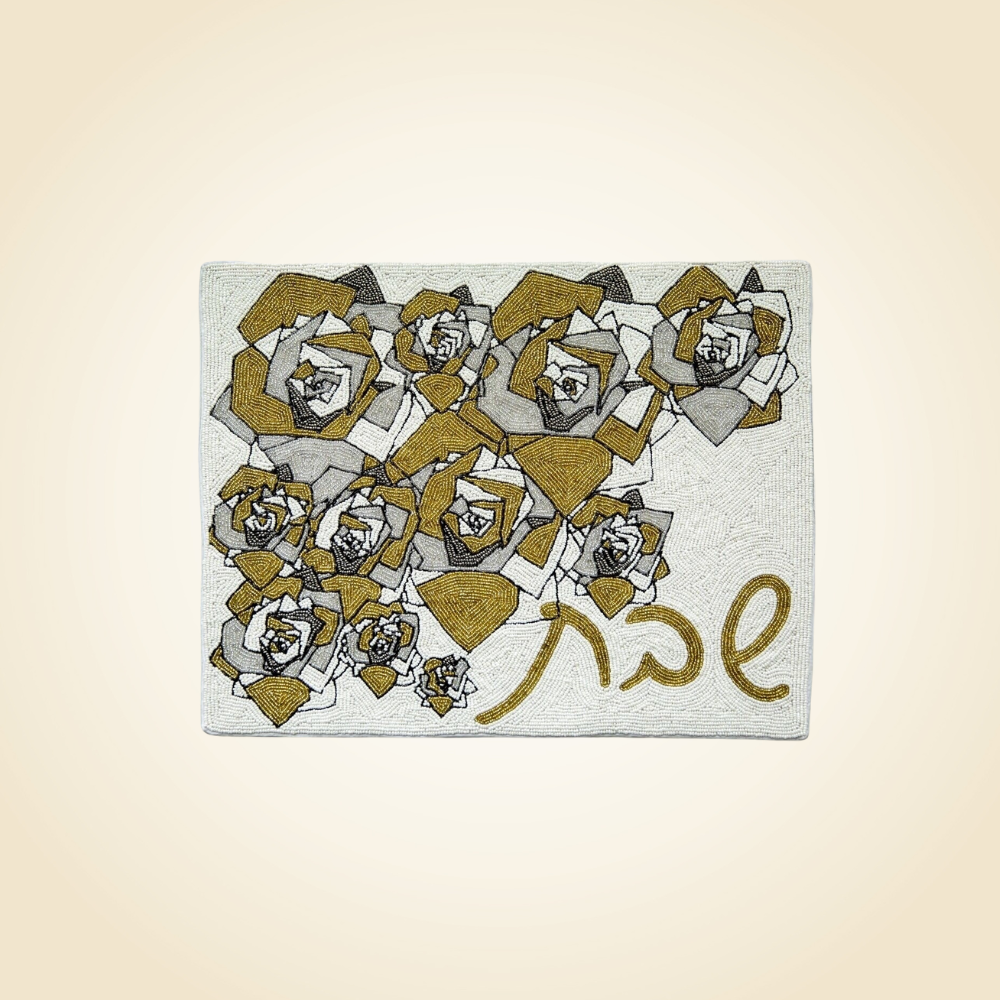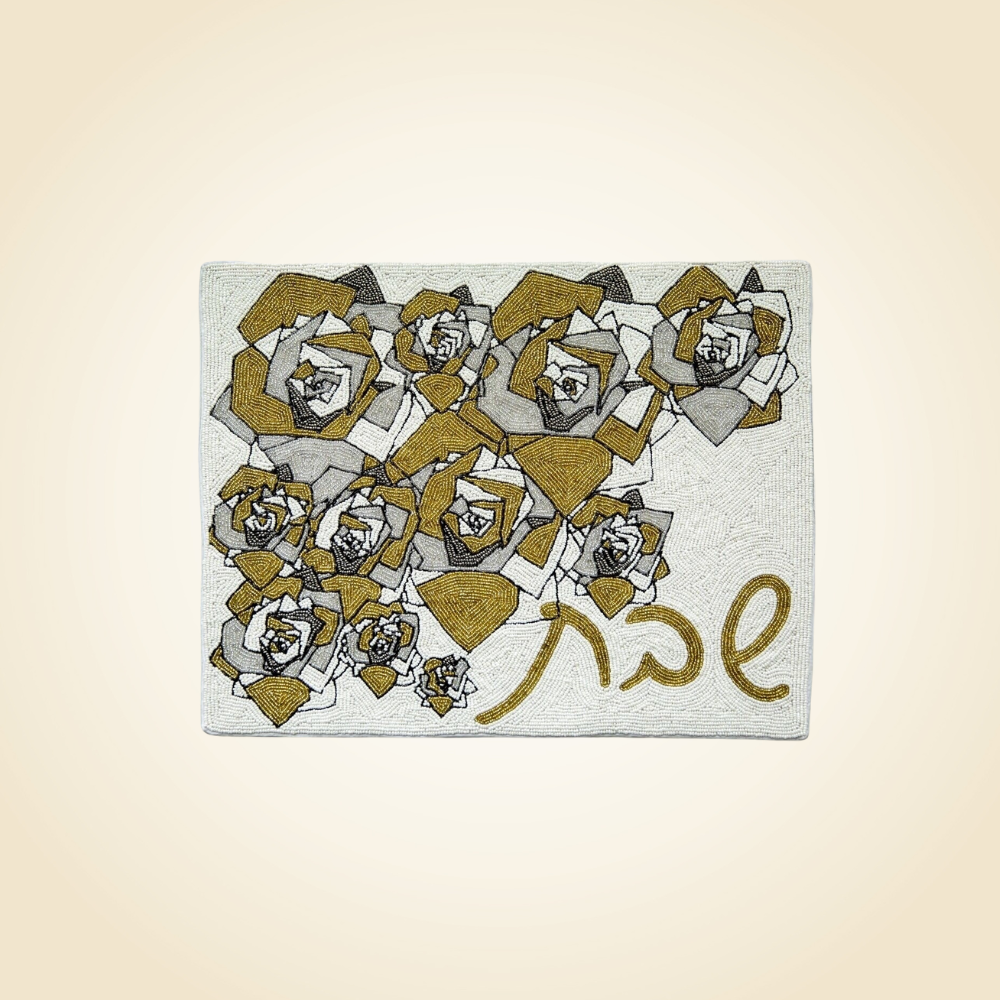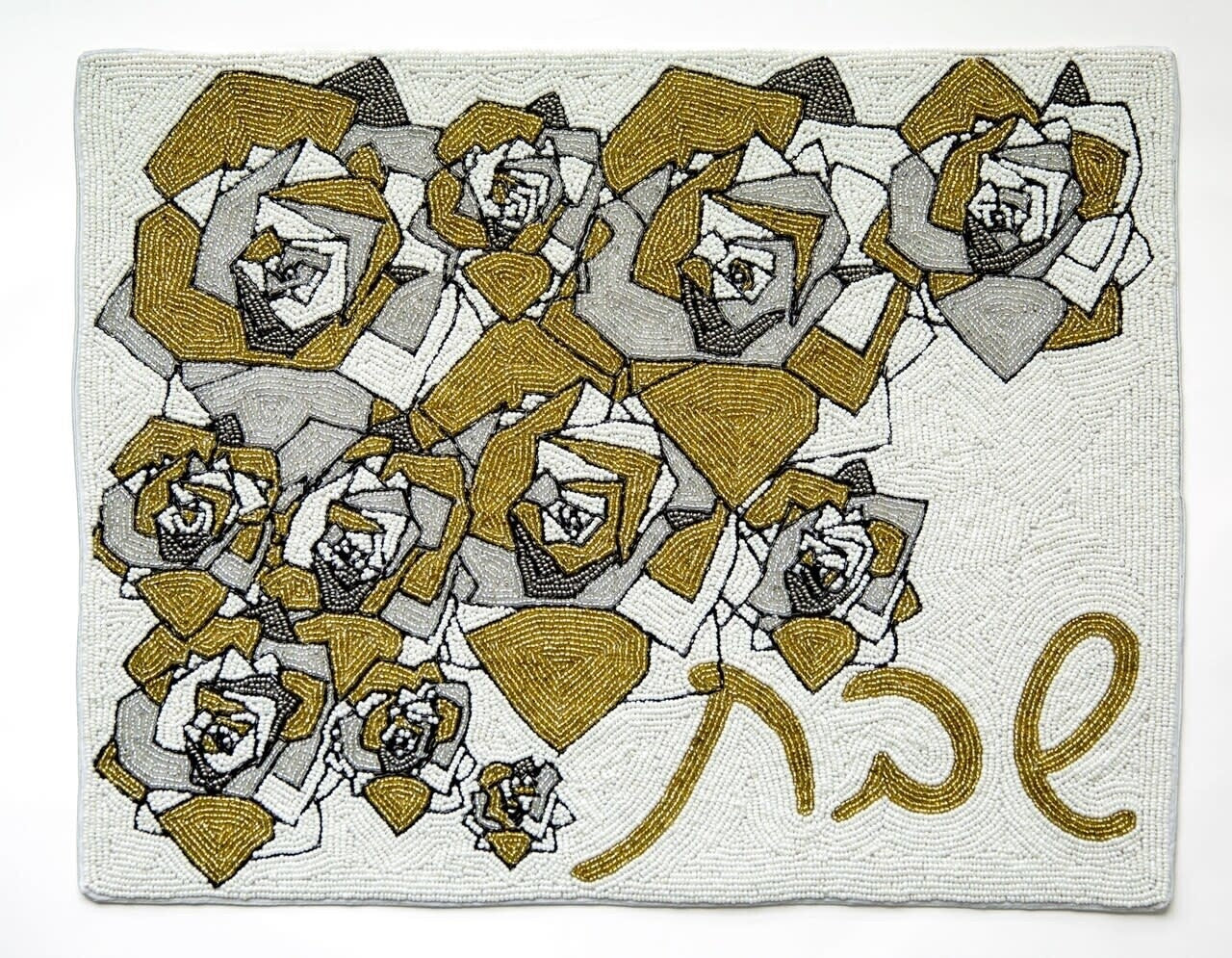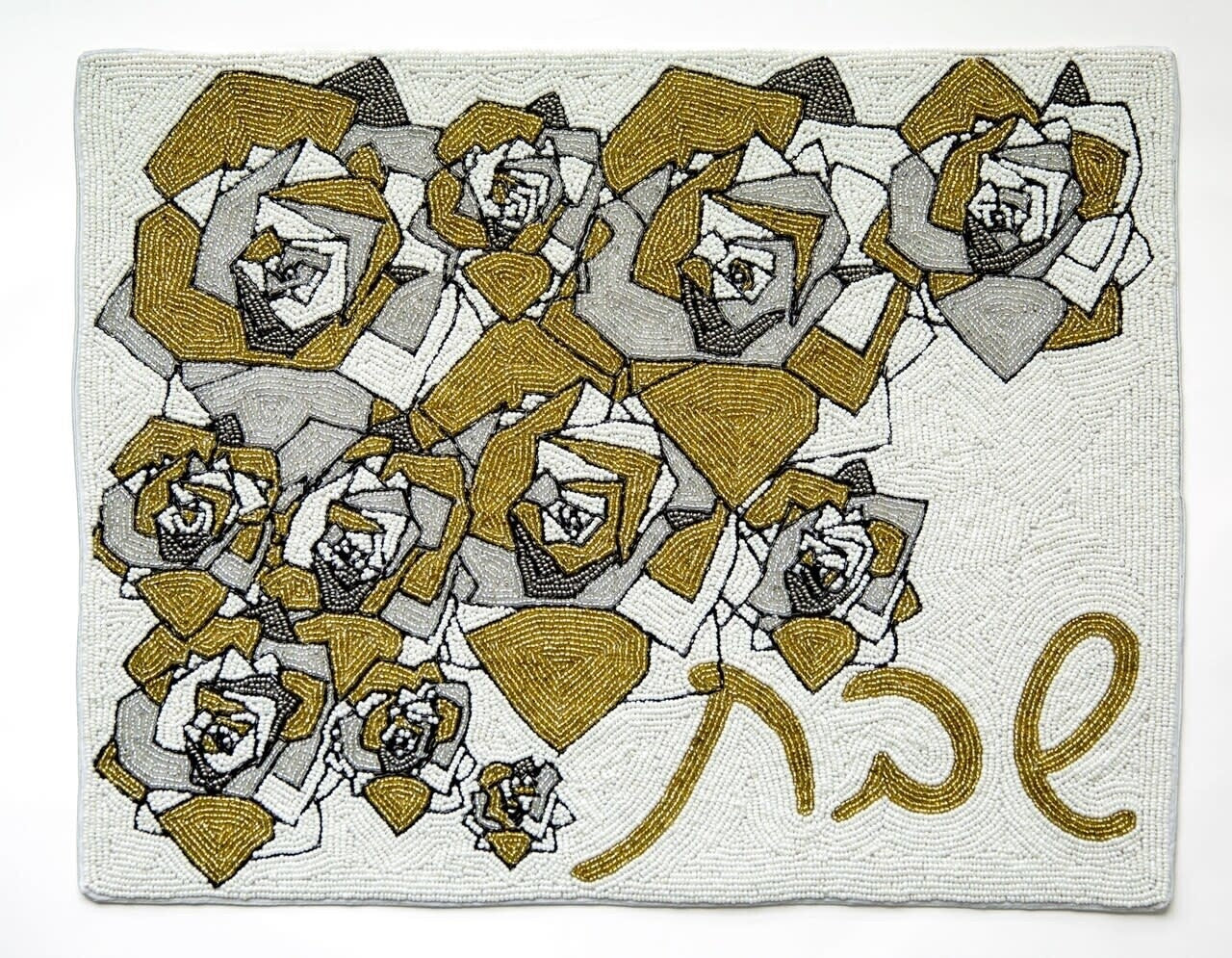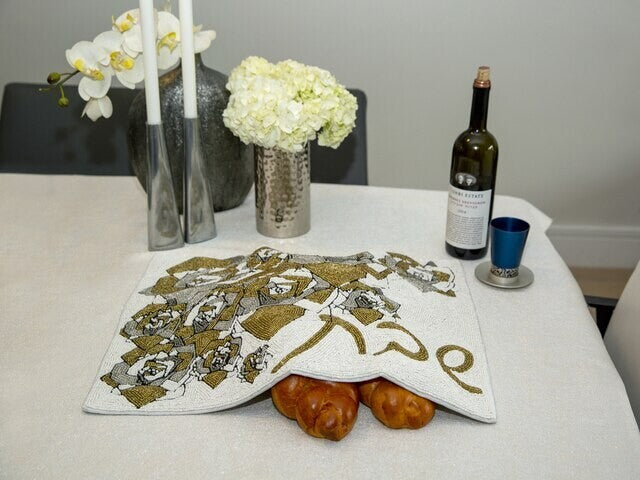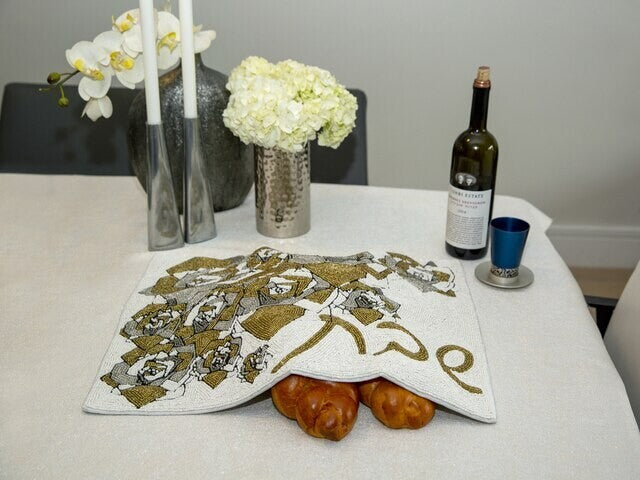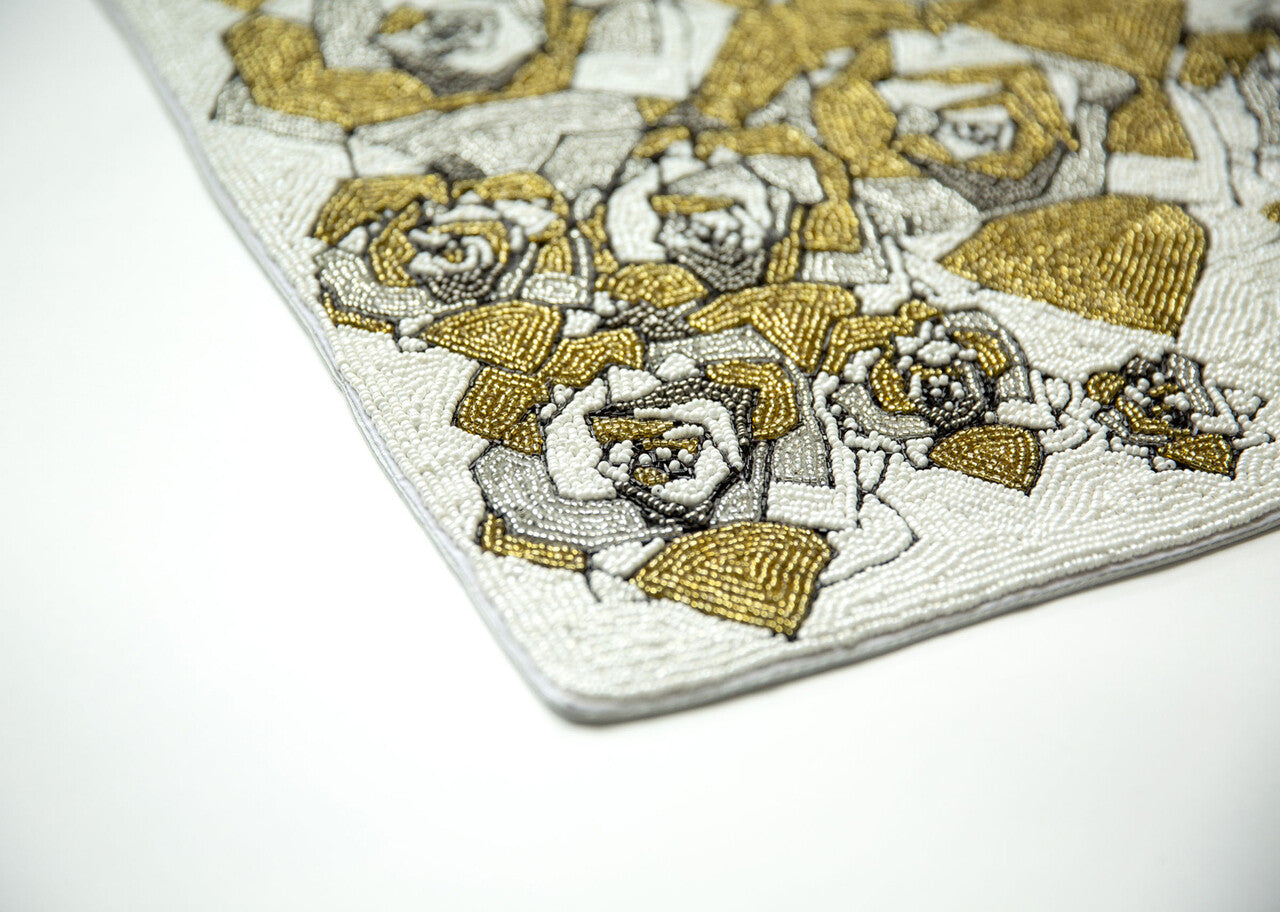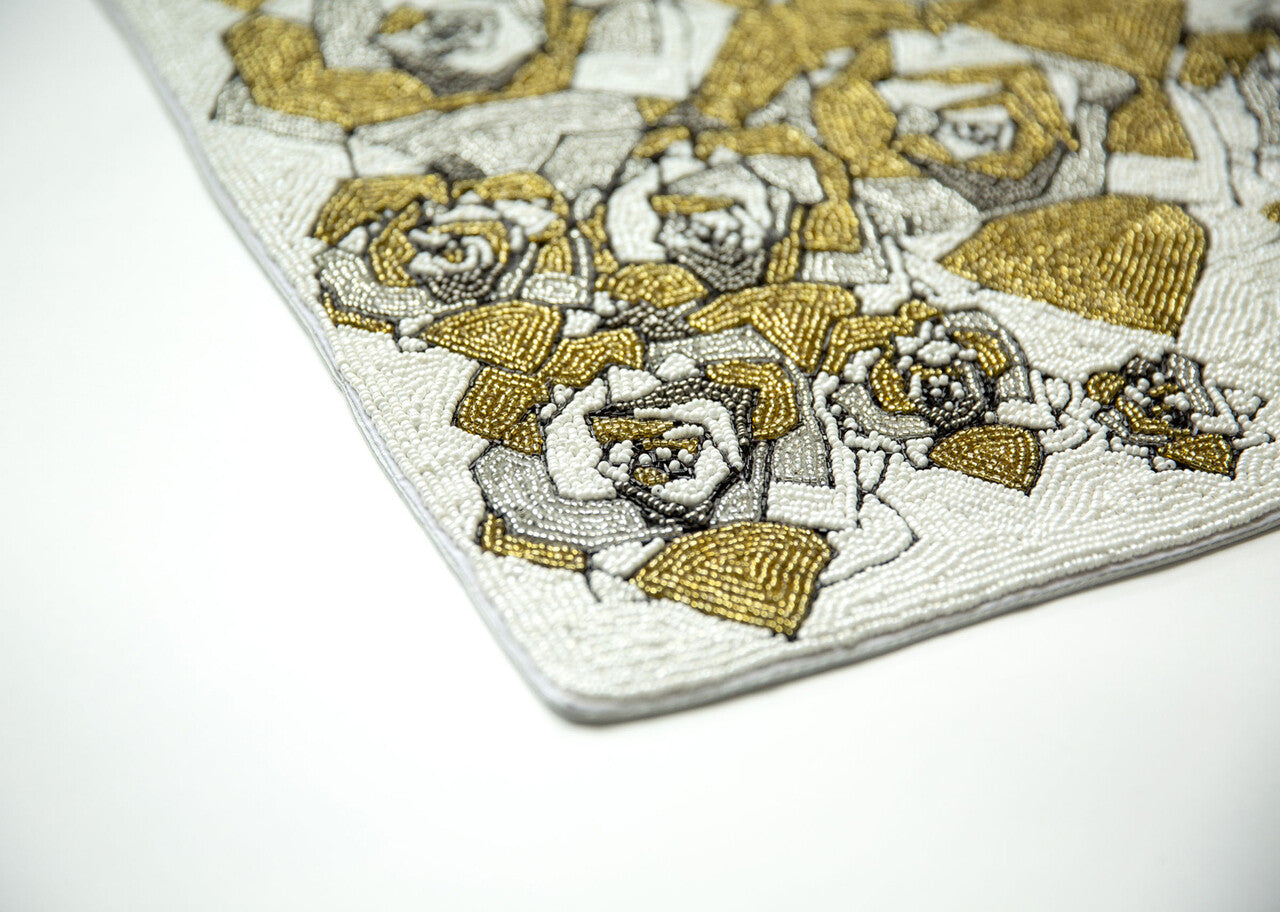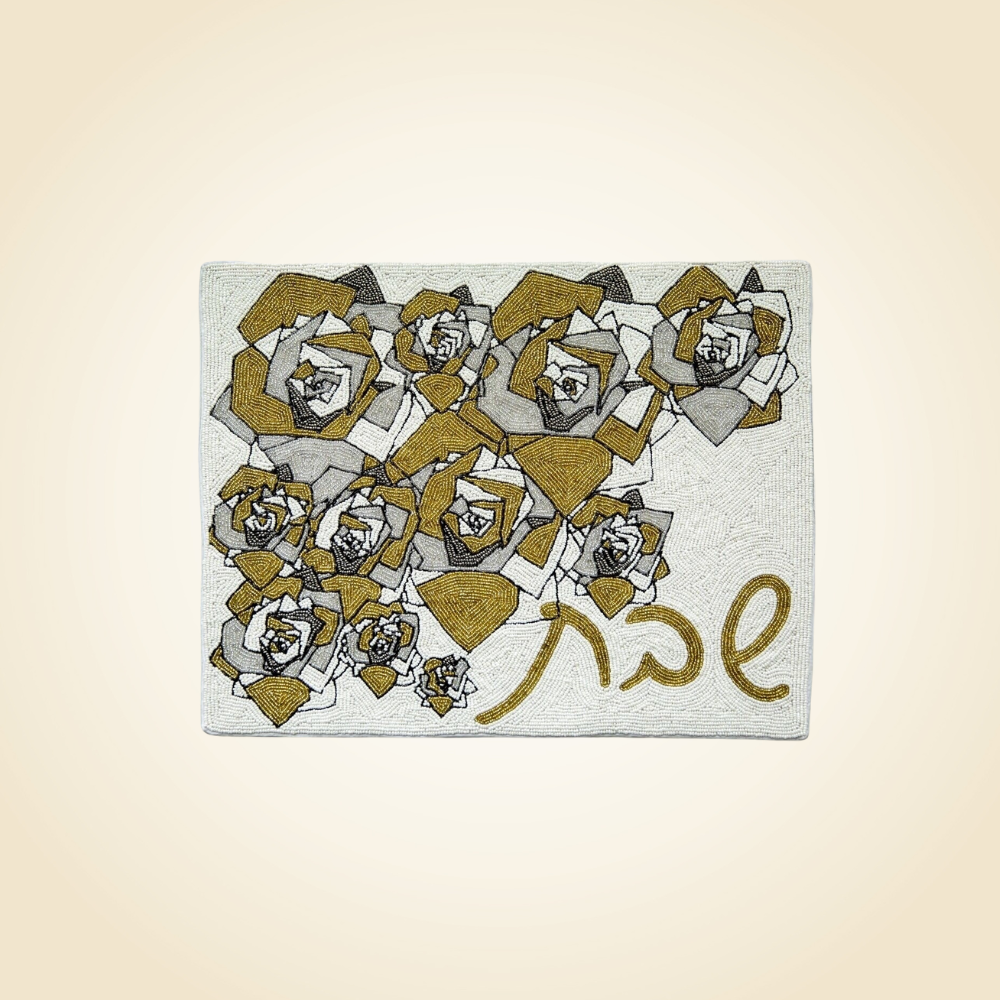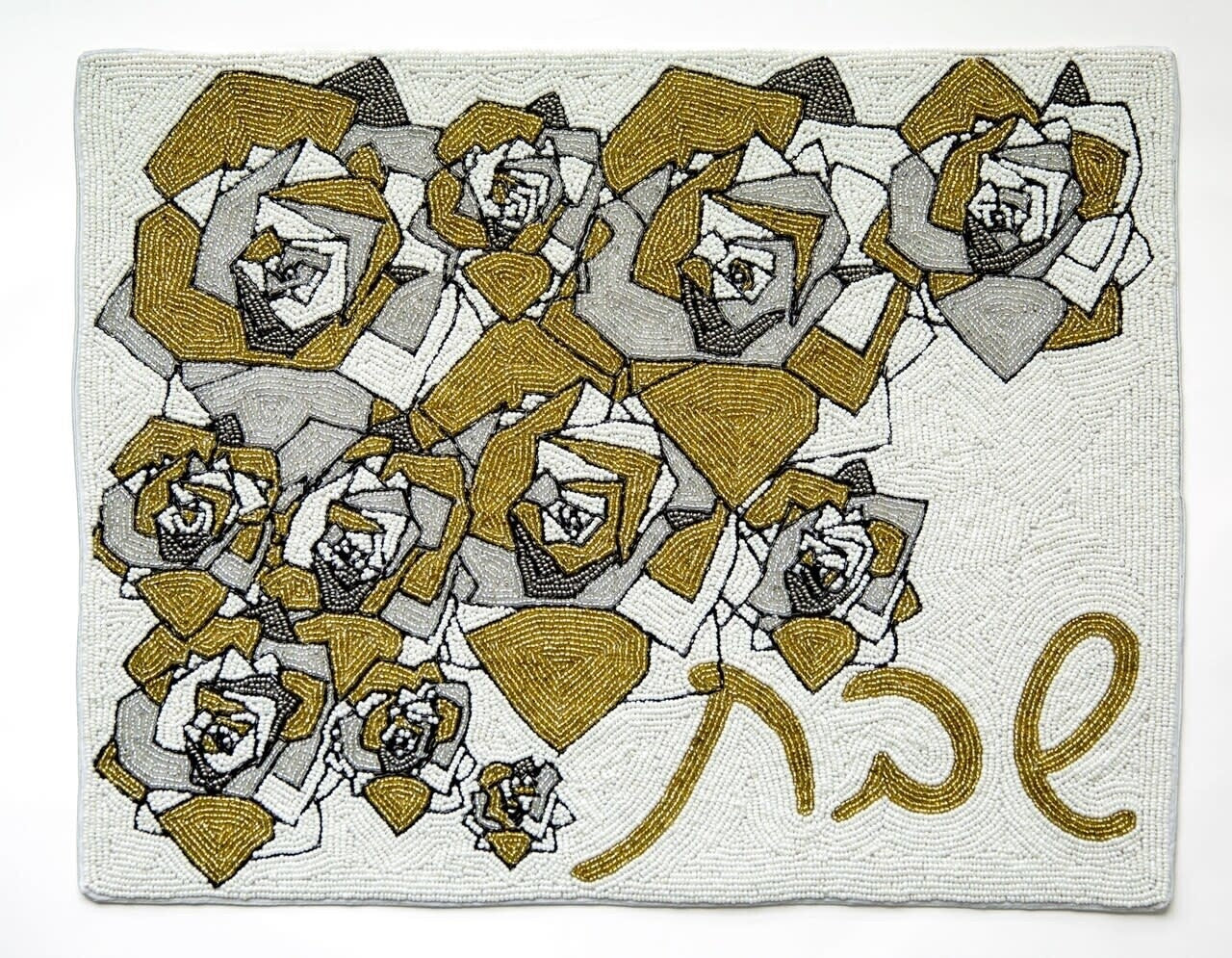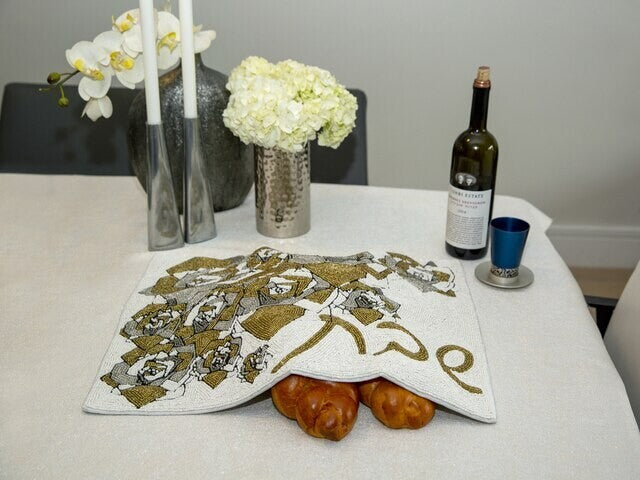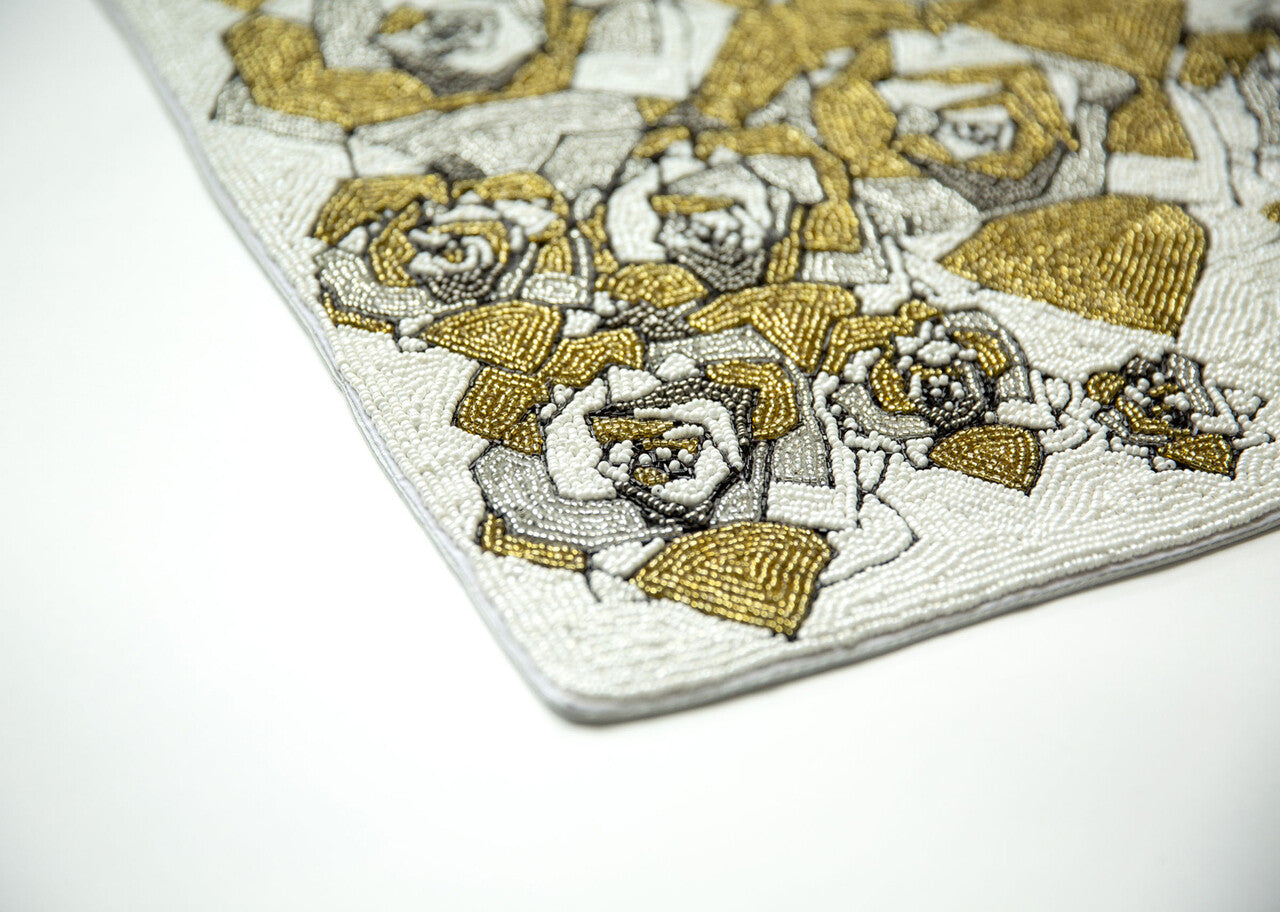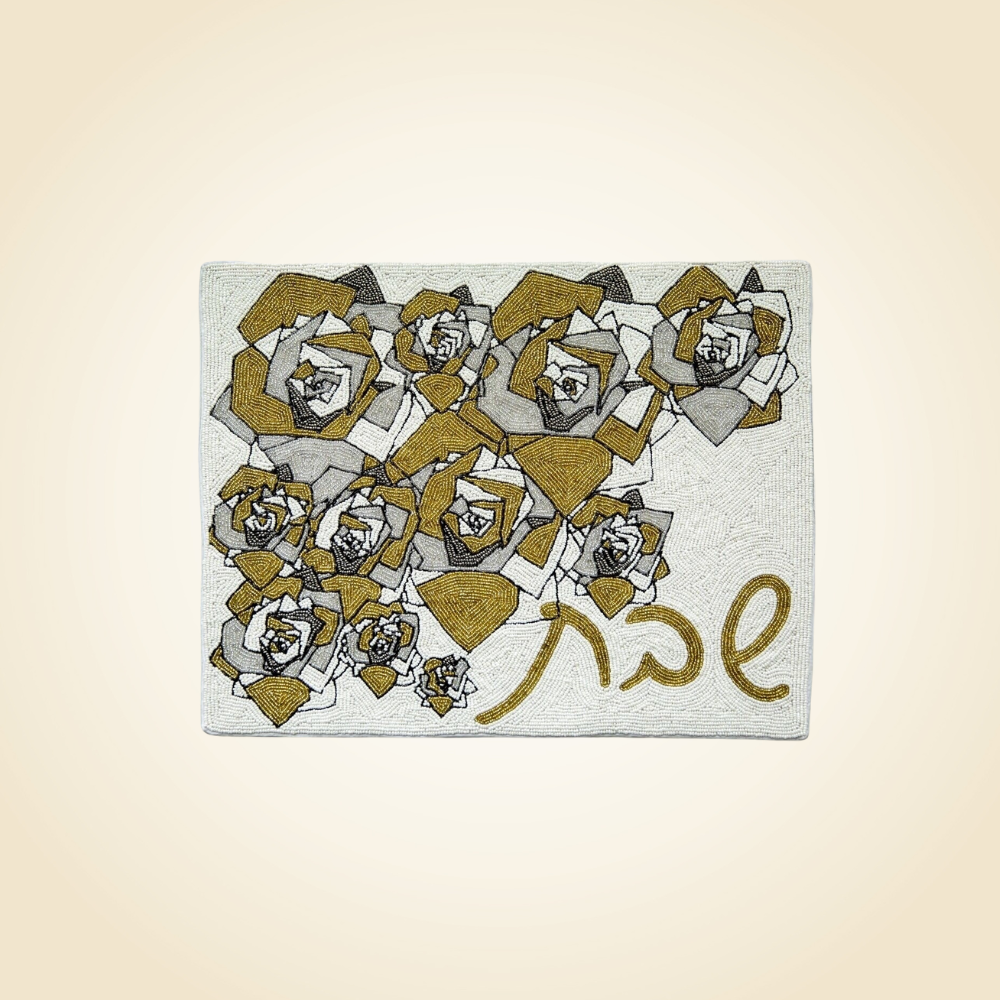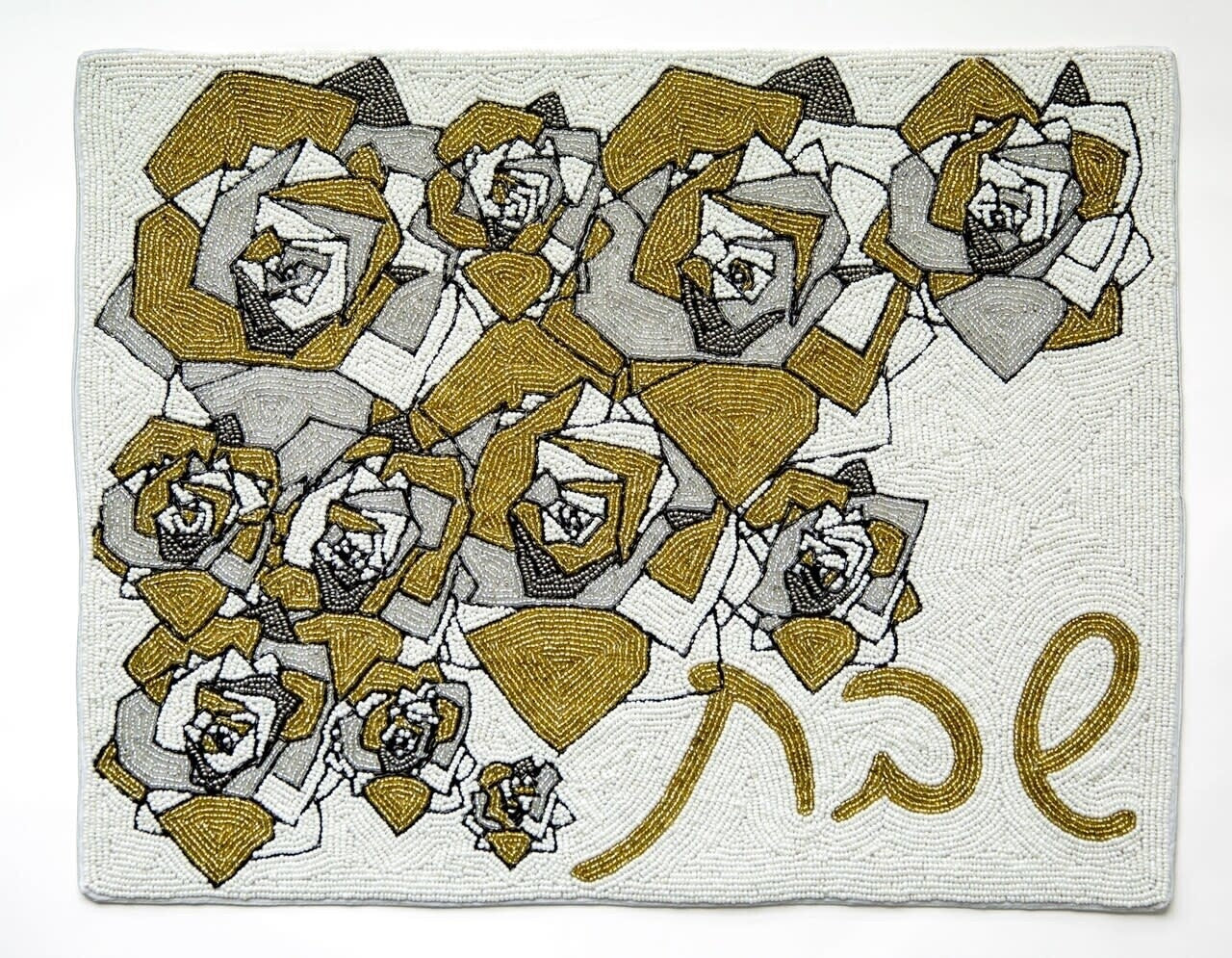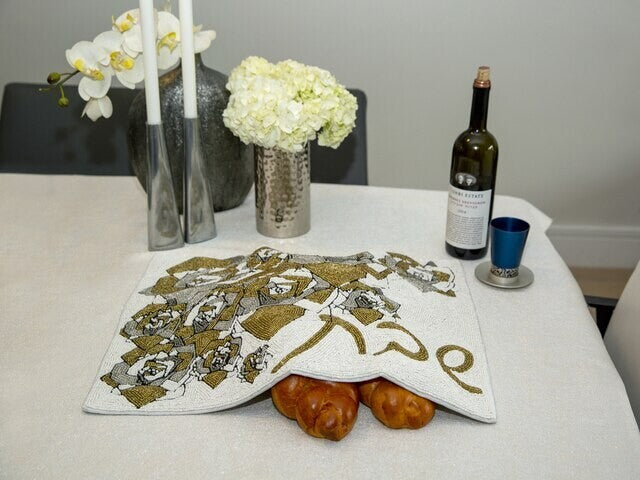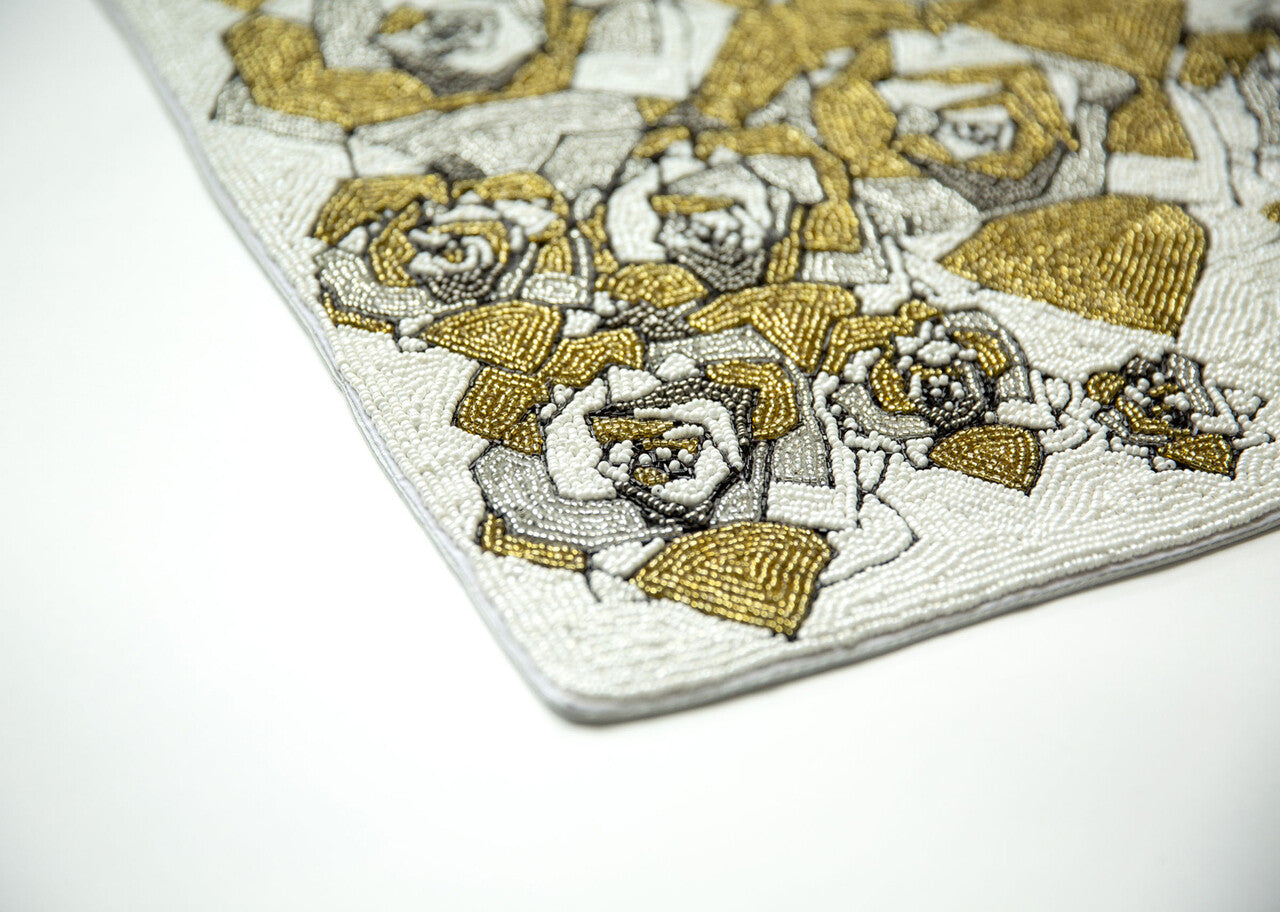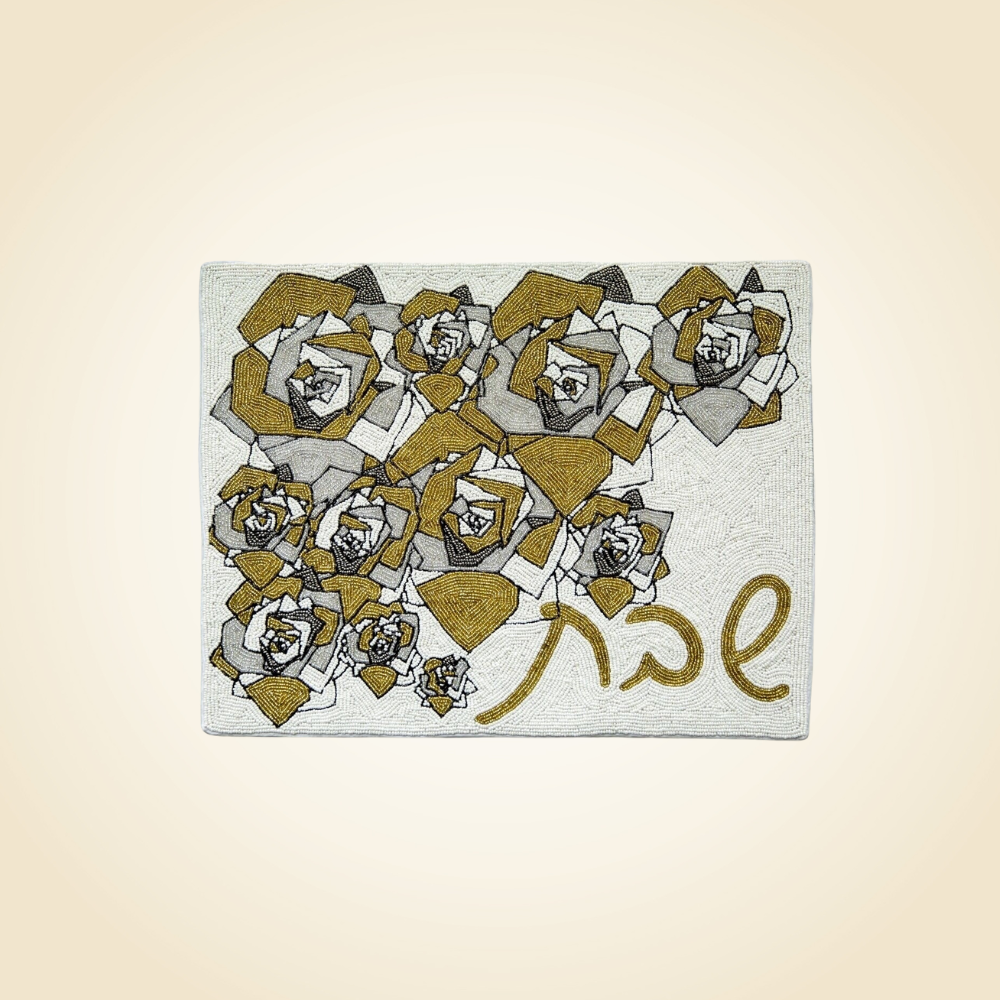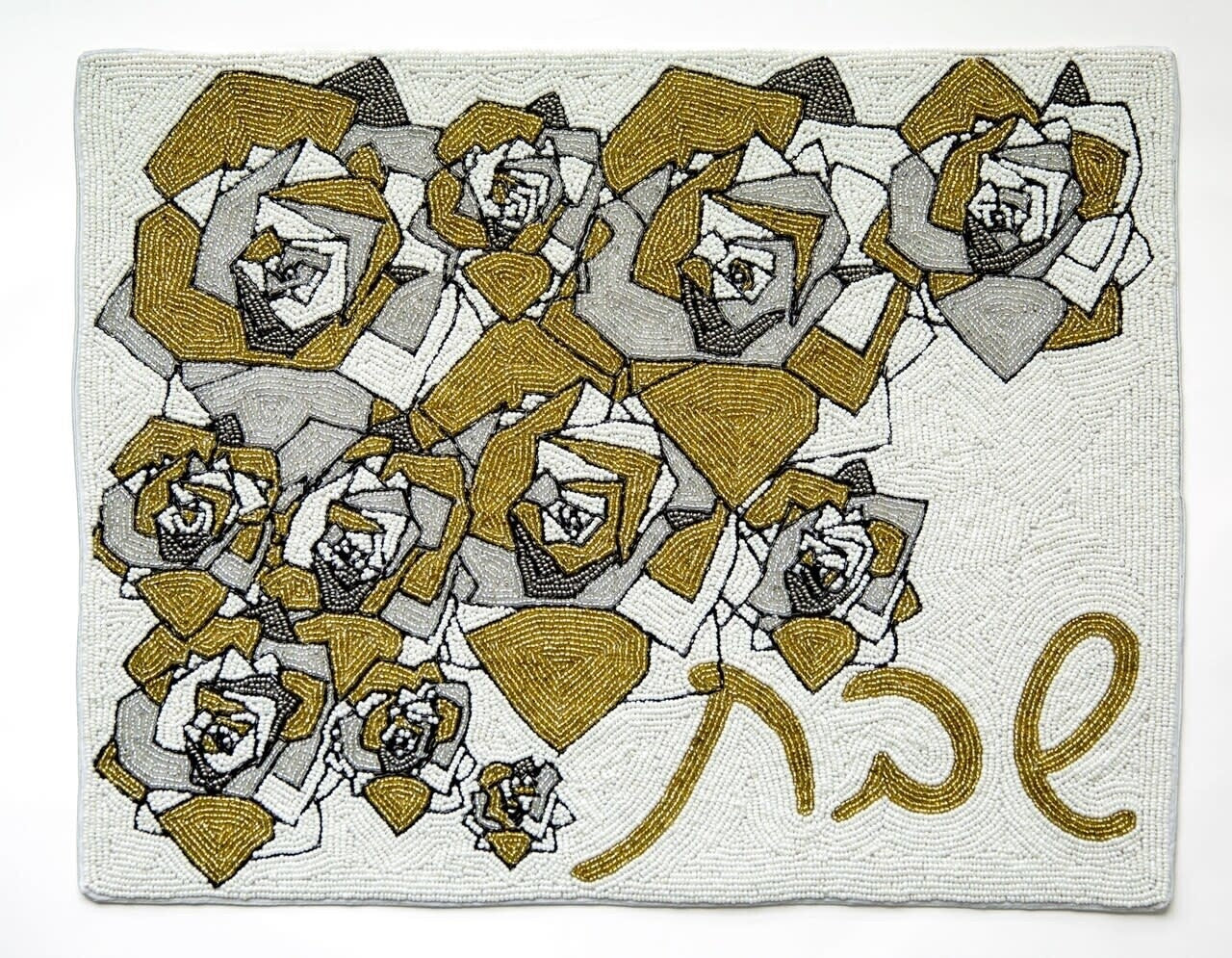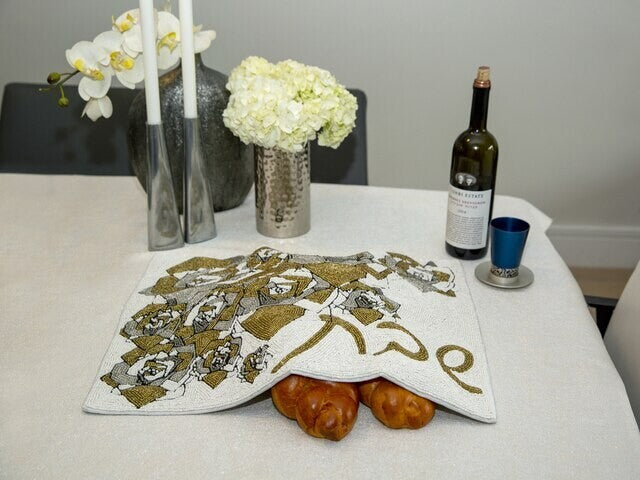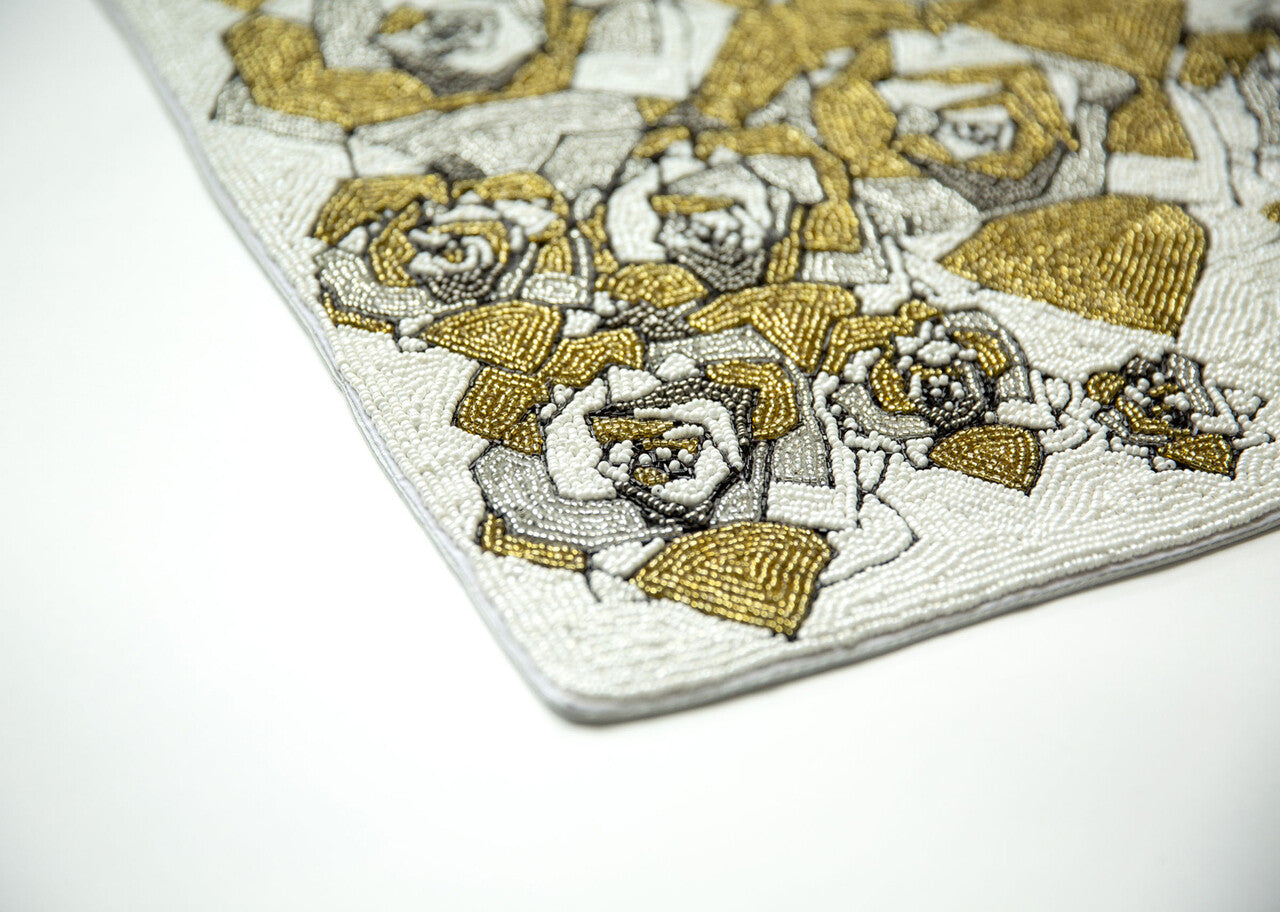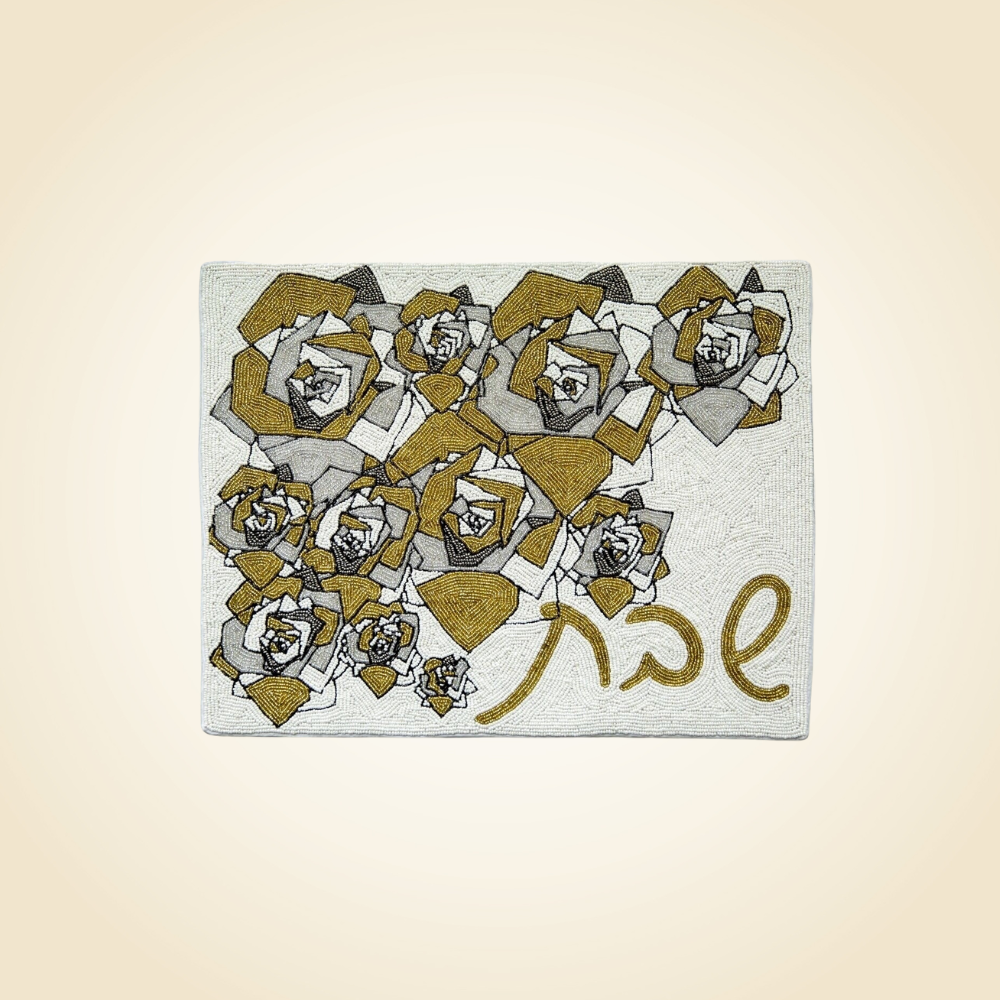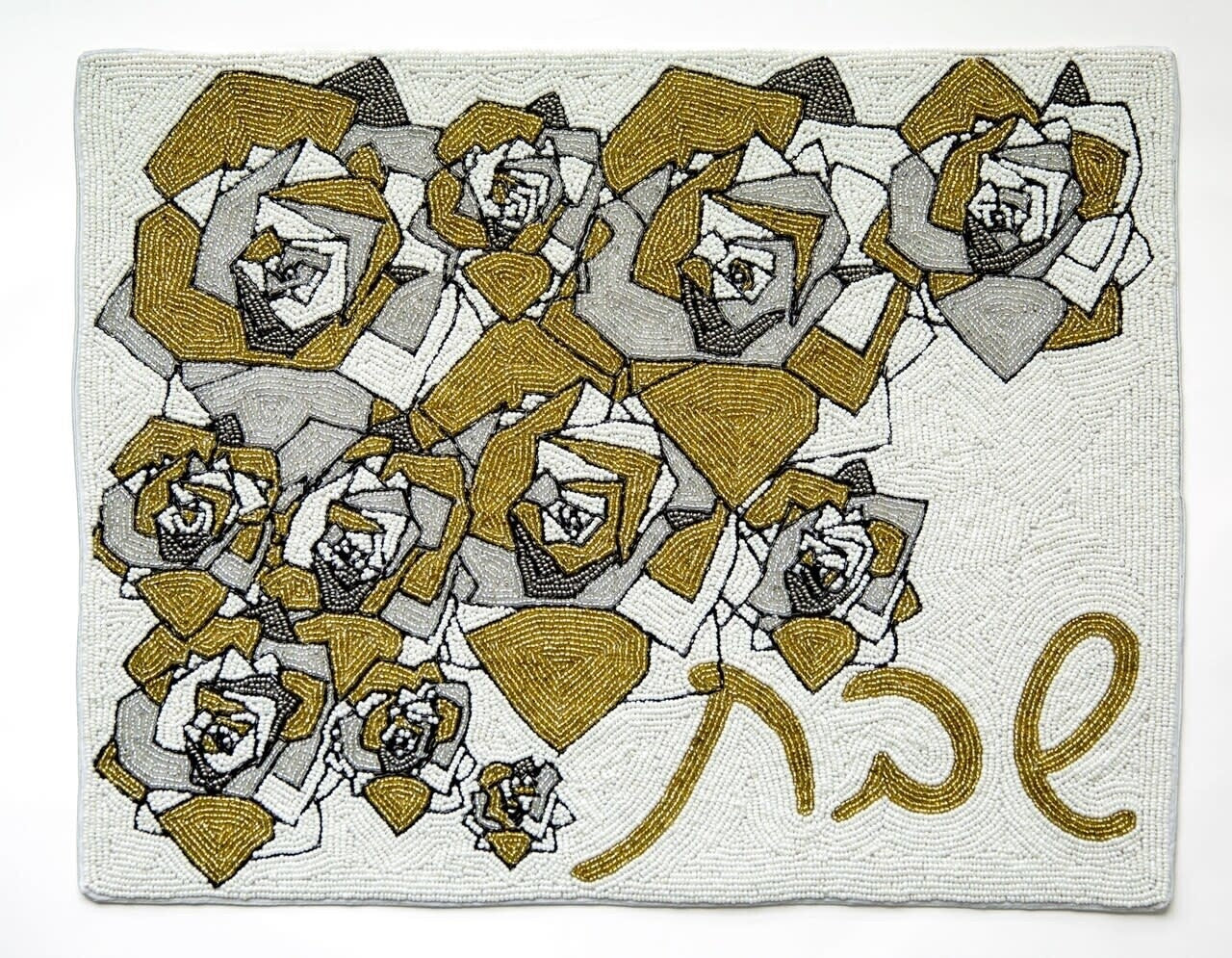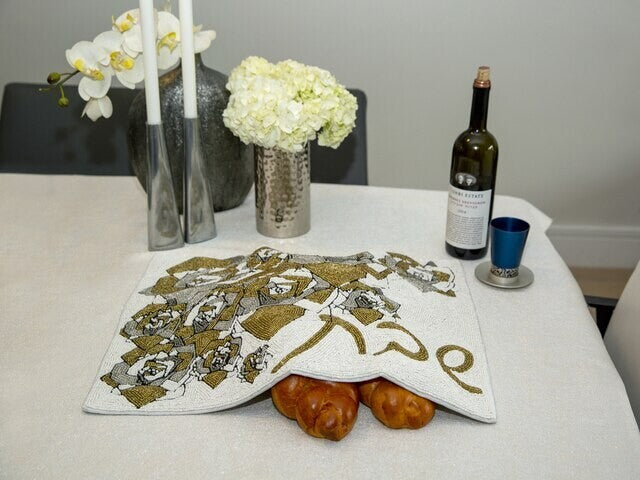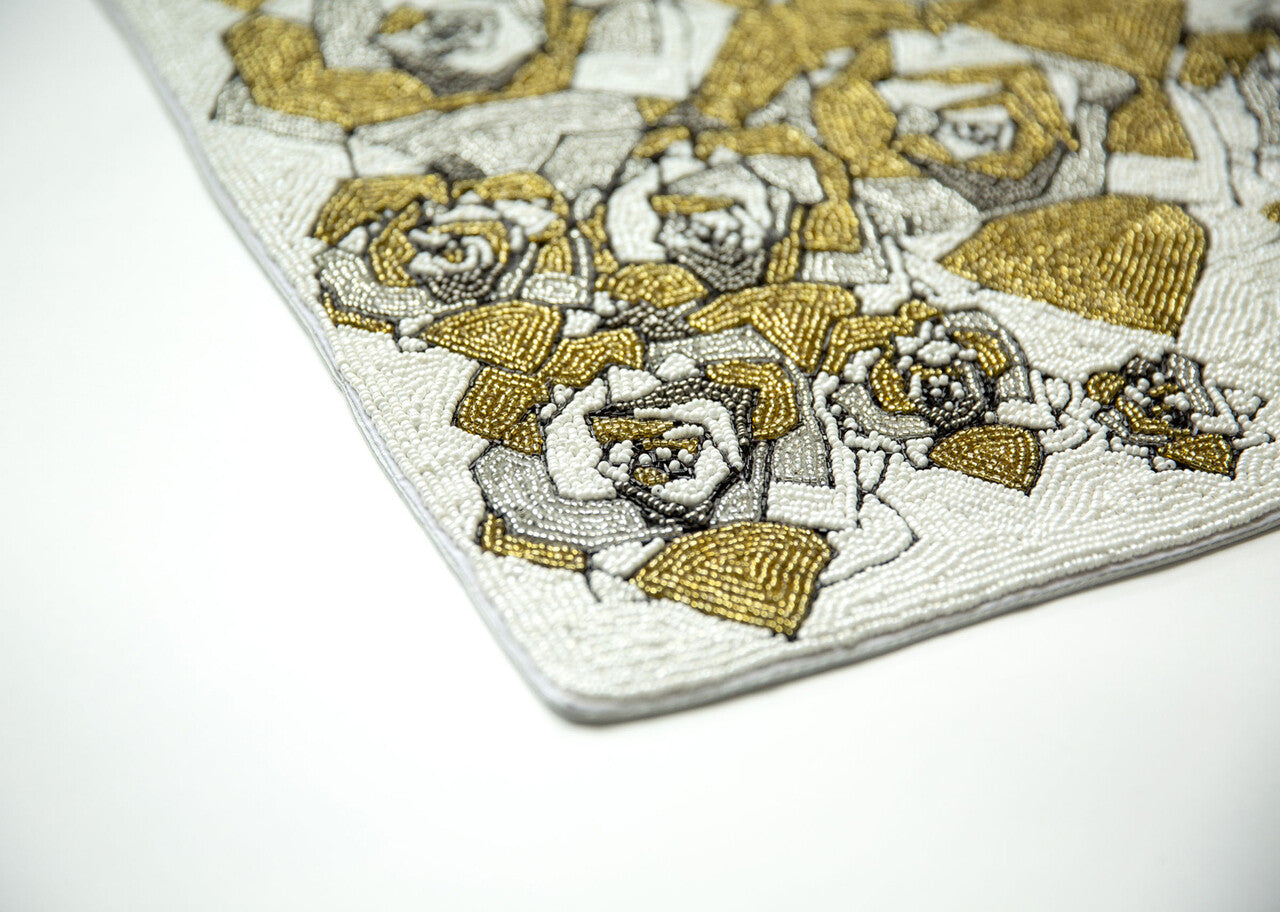 Glass Beaded Geometric Floral Challah Cover
These designer inspired Challah Covers are unique in design and absolutely exquisite. Each piece is a handcrafted work of art, and will adorn your challahs with great pride. Each on makes a statement of lavish luxery. These make great wedding gifts!
Handcrafted
Glass beads and satin back
Spot Clean
18"x22"