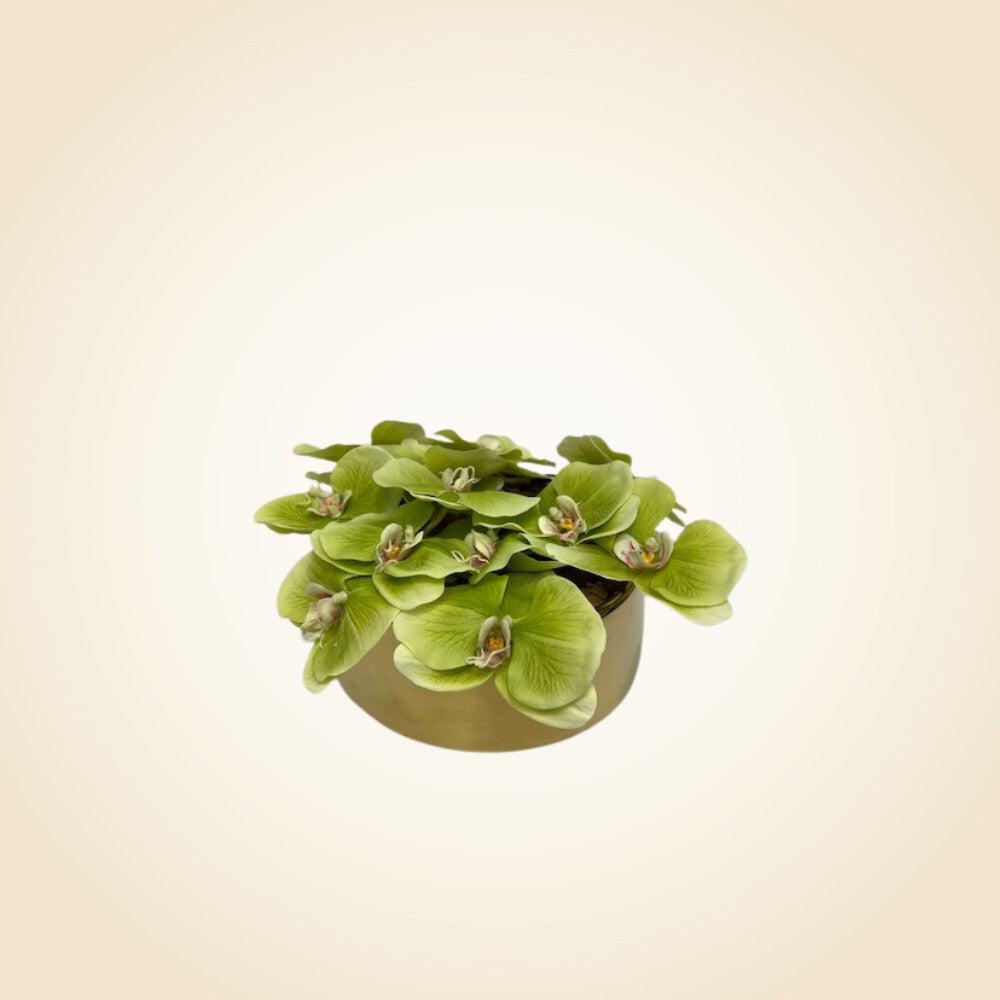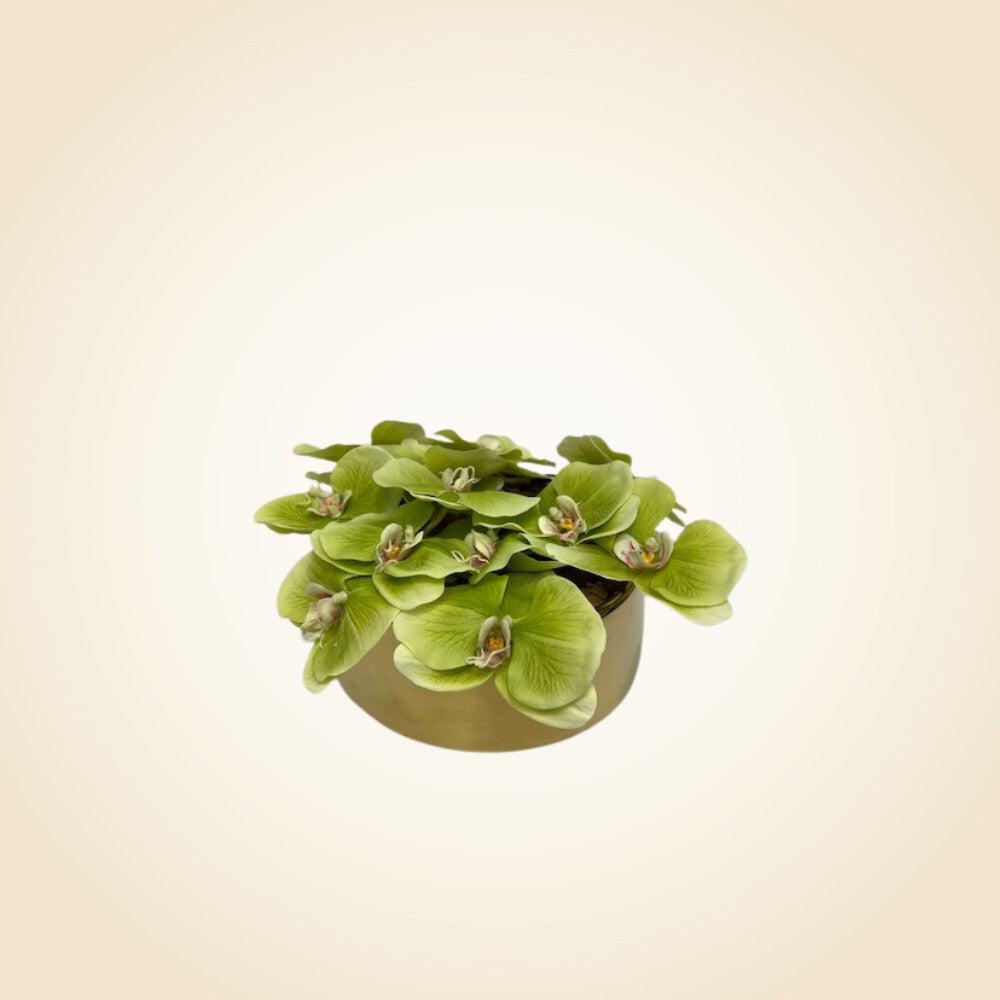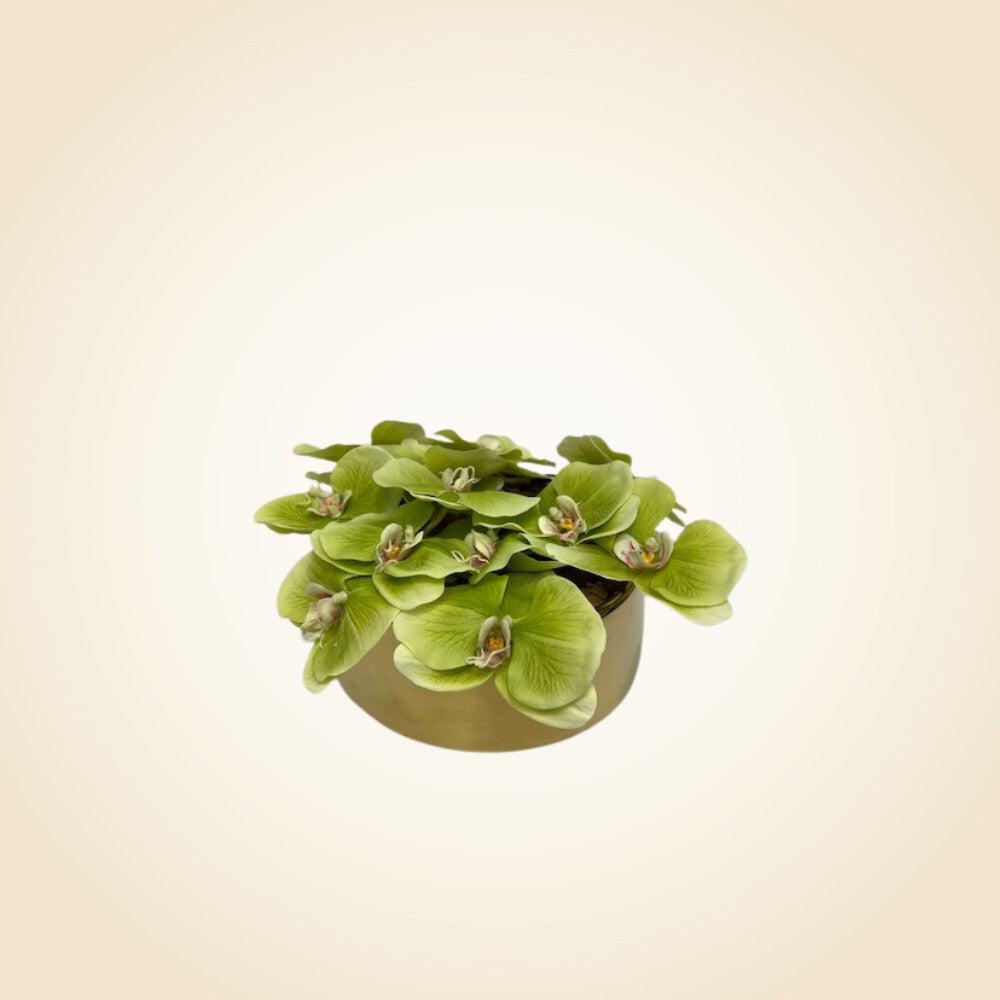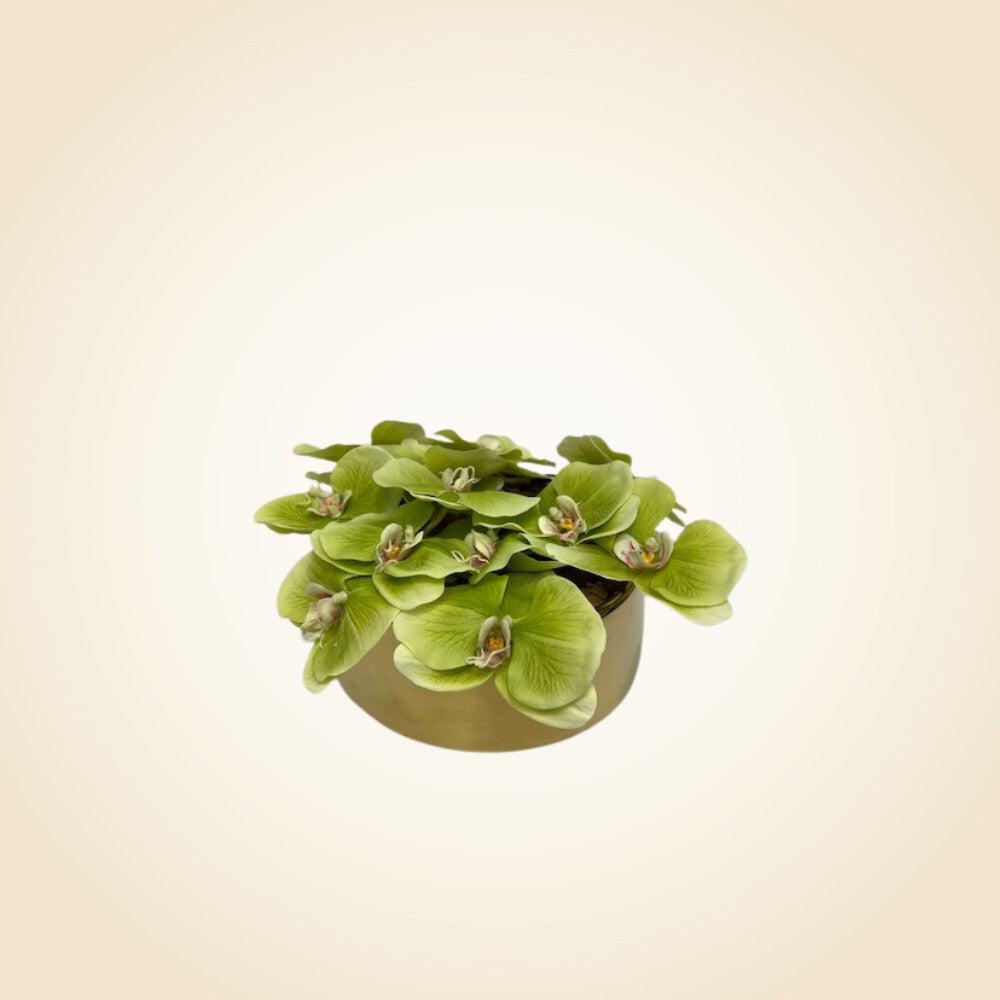 Green Orchid Arrangement in Gold SM Round Vase
If you're searching for an elegant and neat centerpiece, you'll naturally gravitate toward this ceramic contoured bowl with flowers. The tapered walls of these pots fuse with a rounded bottom, giving them a modern appeal. Filled in the vast opening of these ceramic bowls is a large floral arrangements for a stunning centerpiece! This collection is available in two sizes.

This five (5) inch tall and ten (10) inch wide ceramic bowl will easily become the heart of your table decor.
5"H x 10"W x 10"L, White Ceramic Contoured Bowl
Filled with green orchids