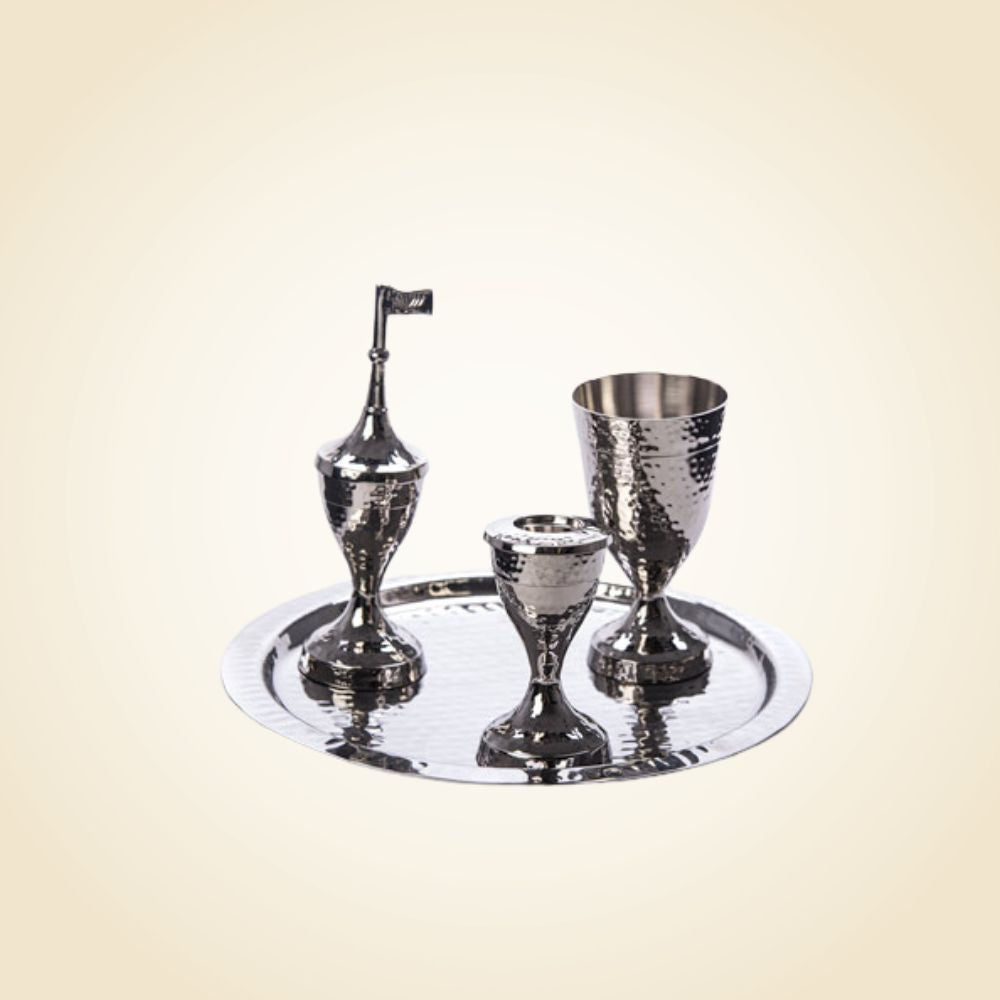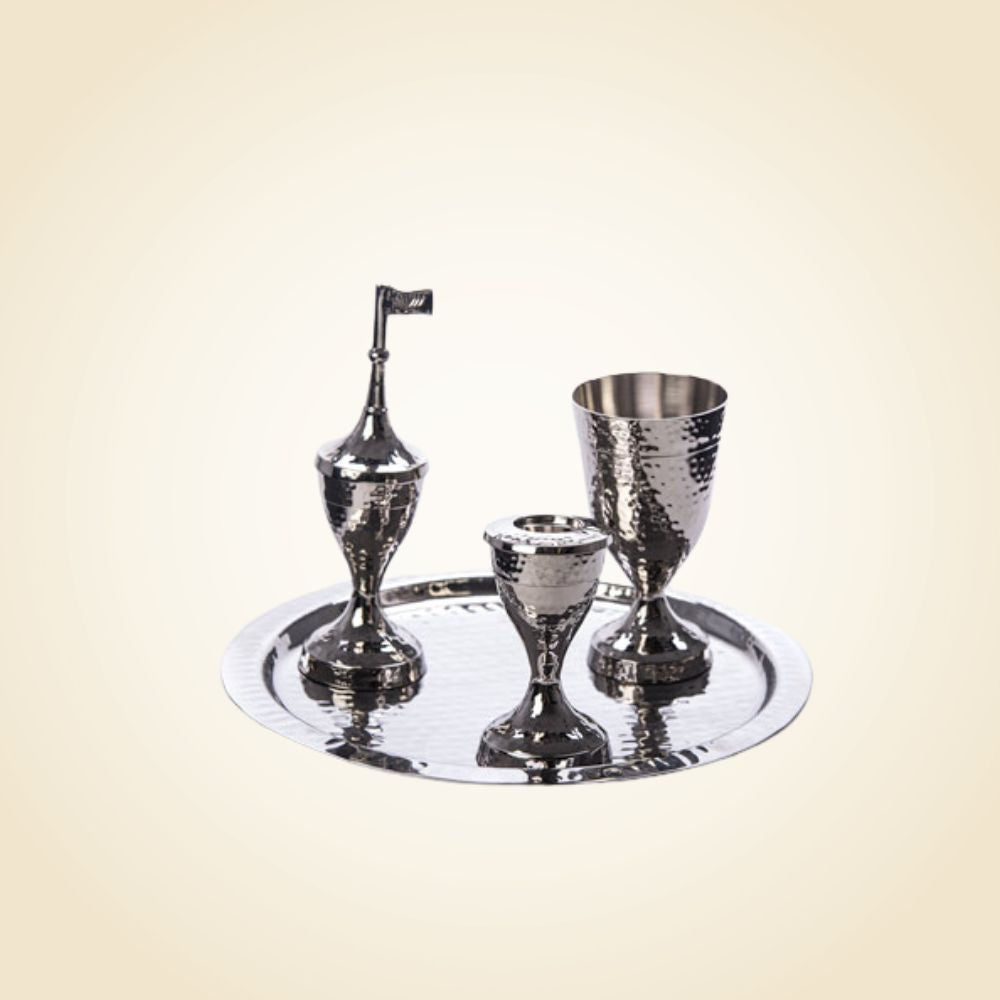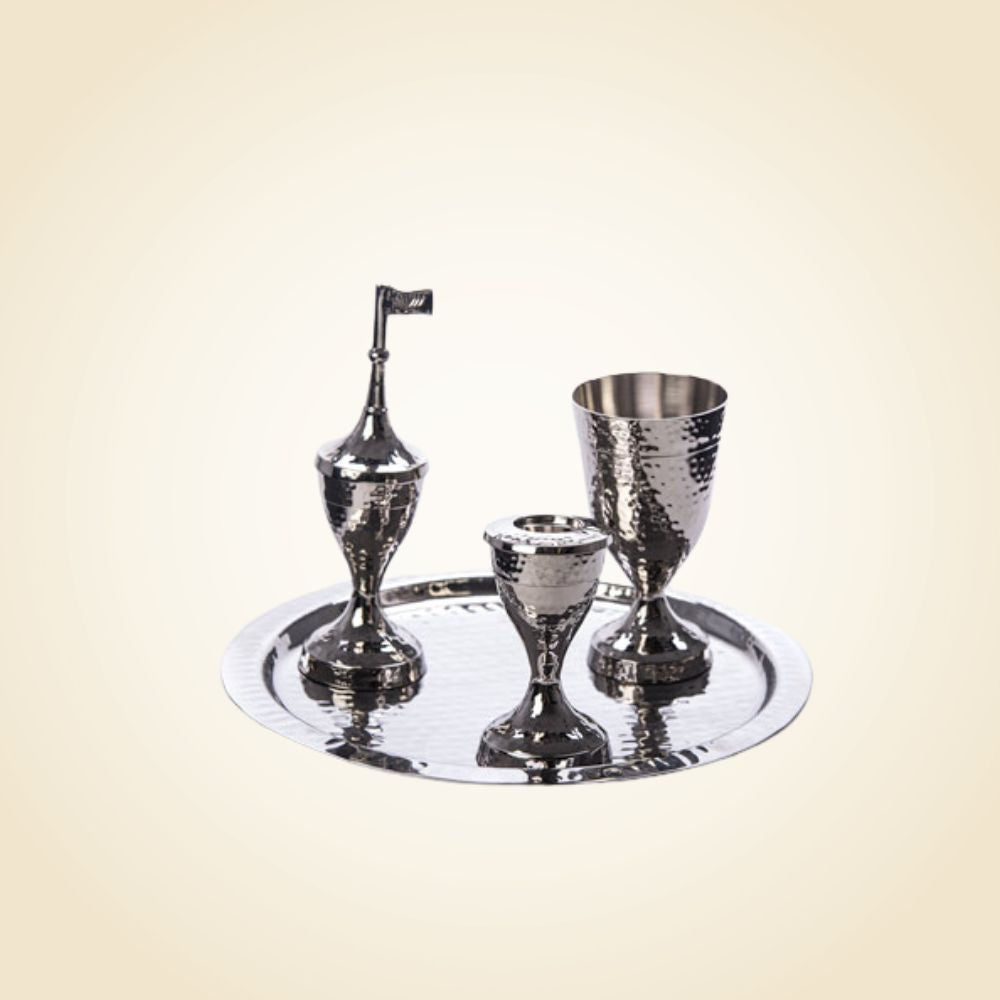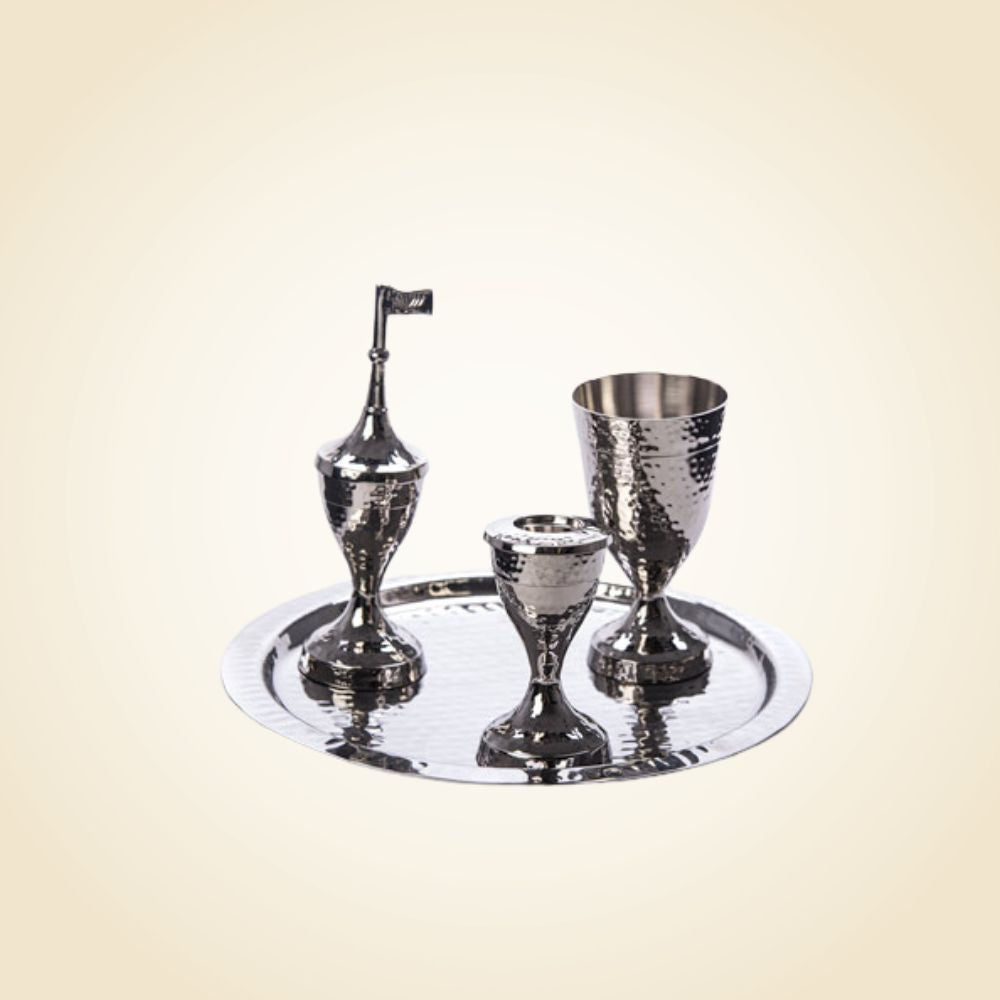 Hammered Havdala Set Nickel Plated
4 pc Silver Hammered Havdalah Set Comes with cup,candle holder,besamim holder & tray.
Celebrate the beautiful moments and events in your life with a magnificent Havdalah set.
Handcrafted out of stainless steel by professional artisans, this unique set is a great gift for any special occasion.