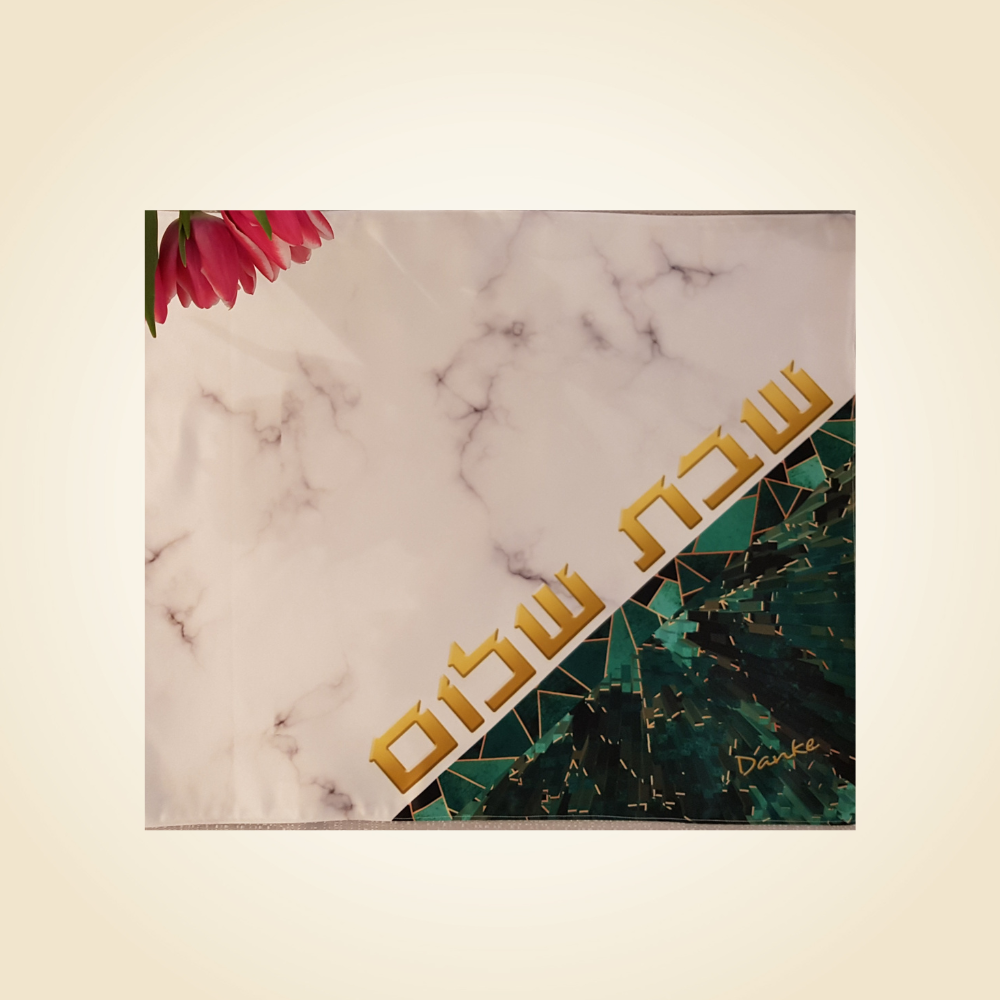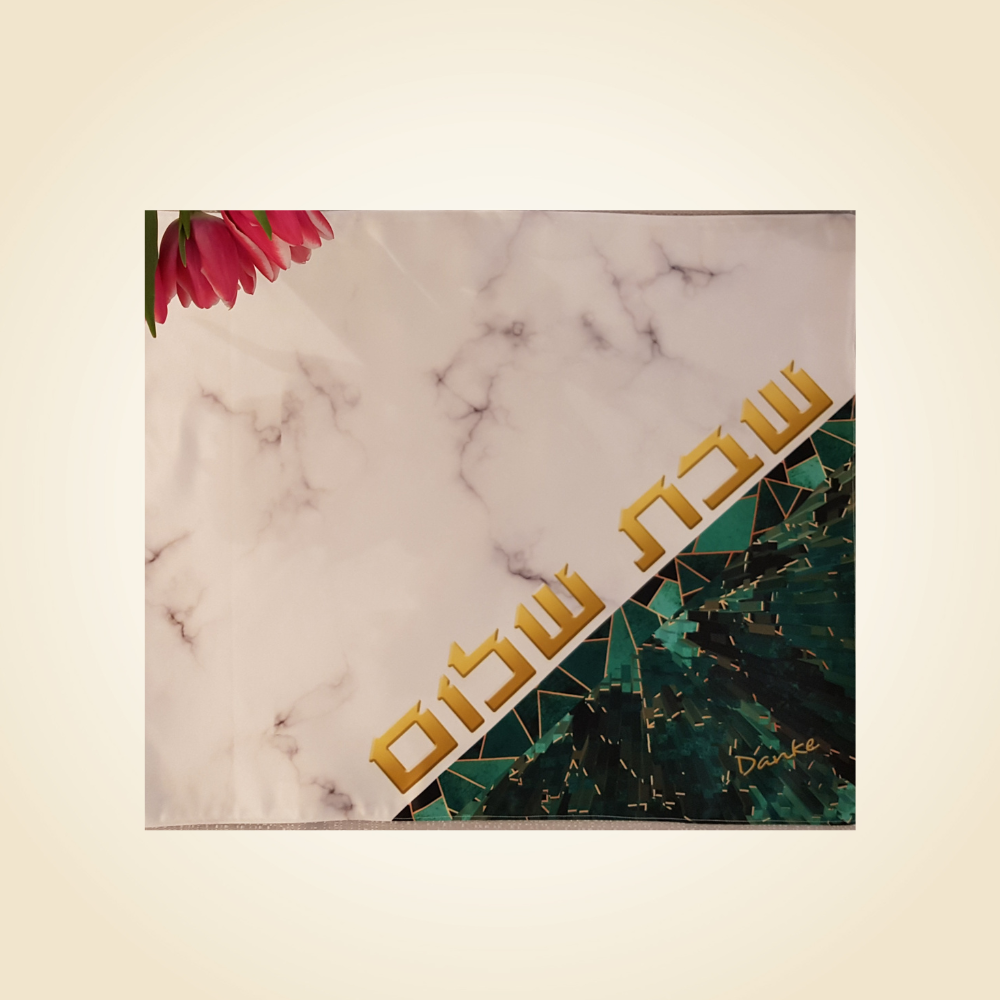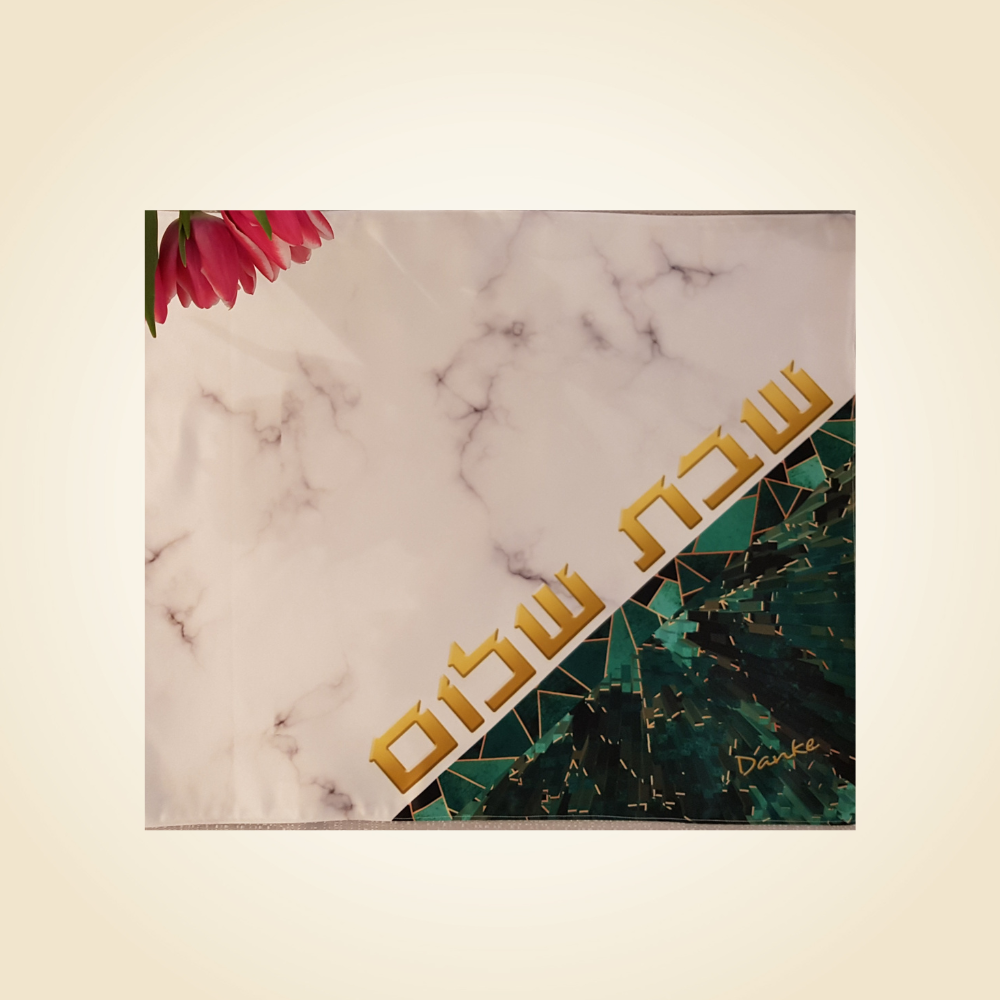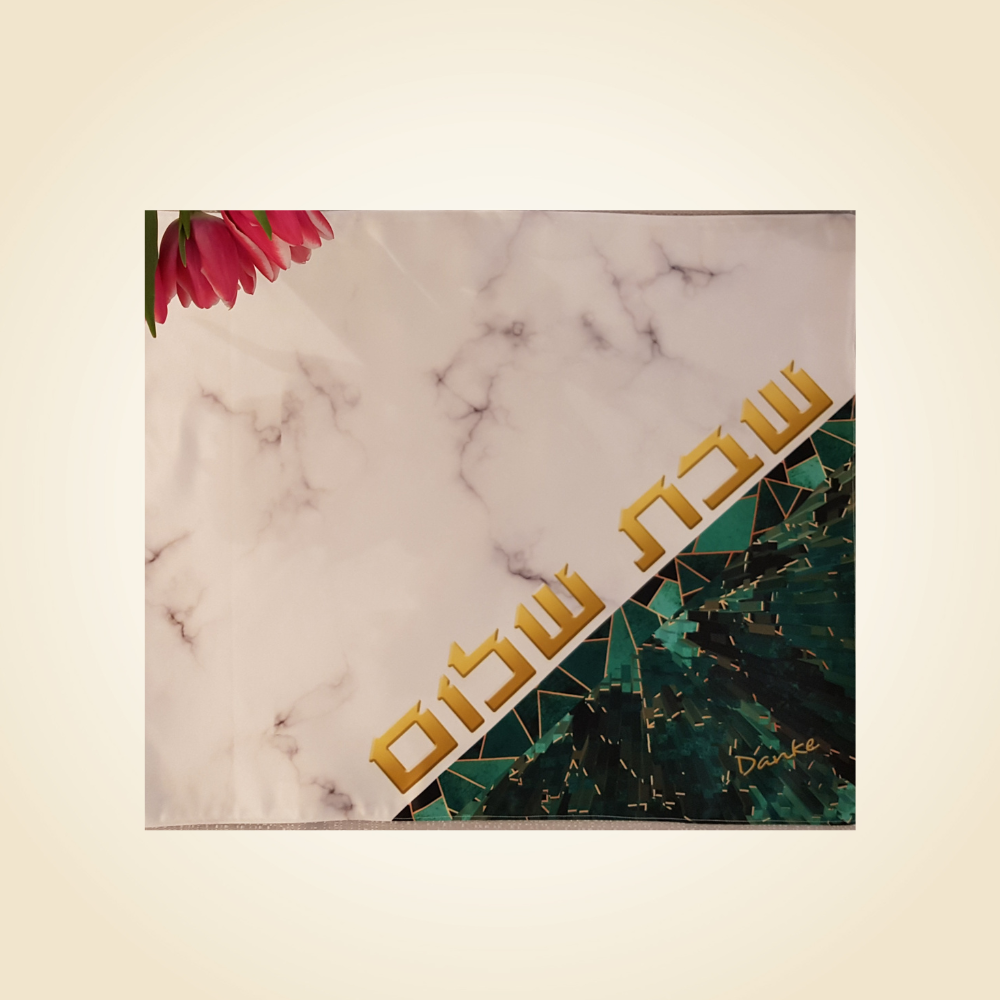 Marble & Jade Challah Cover
Danke meets art deco with this beautiful  and completely unique  challah cover.
The design fuses elegant marble with a vibrant jade pattern, finished with gold accents. It will add style and glamour to the Shabbat table. The Hebrew words "Shabbat Shalom" are written diagonally across the challah cover in an art deco-style gold-effect font.
Printed on lustrous poly satin, this lined challah cover looks elegant and feels luxurious. The fabric drapes beautifully, while the tight weave is a perfect base for the printed design.
Size 21.5" x 17.5"
160Â gsm poly-blend, satin faced twill
Machine washable on delicate cycle
Hang out to dry. Do not wring