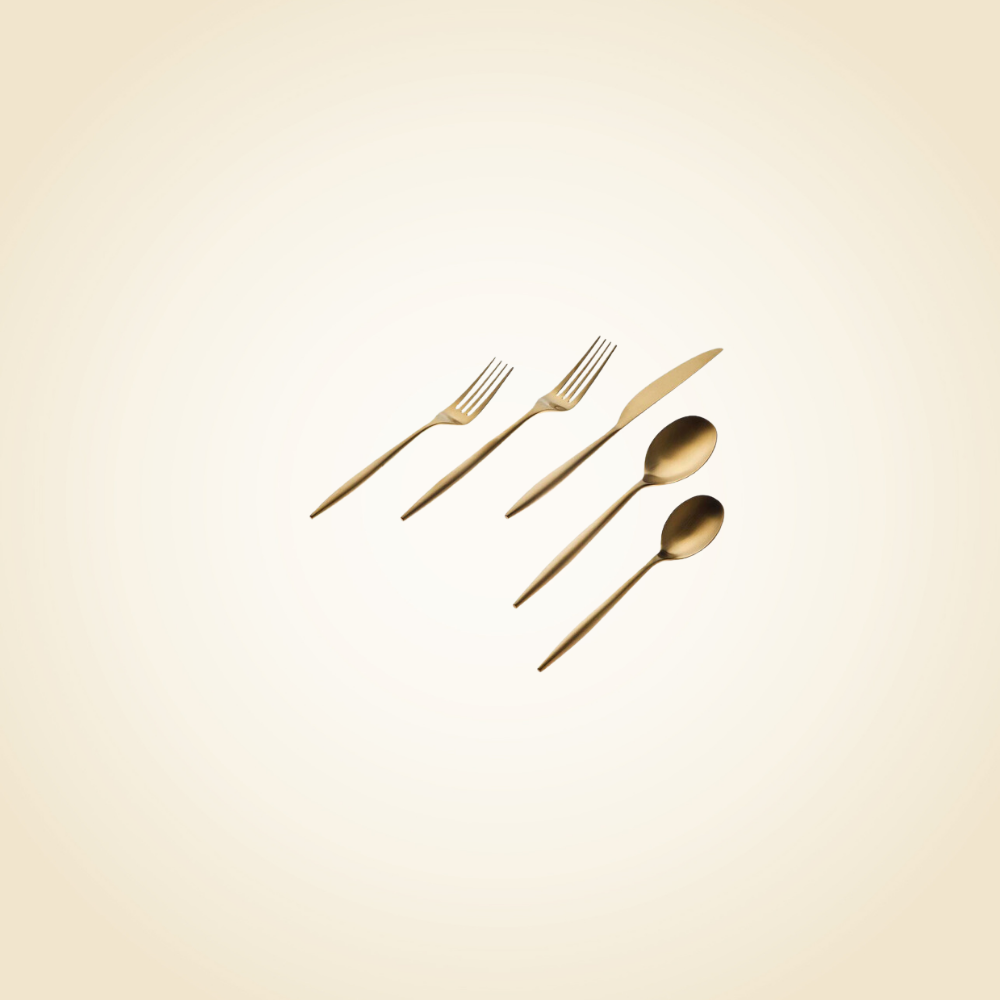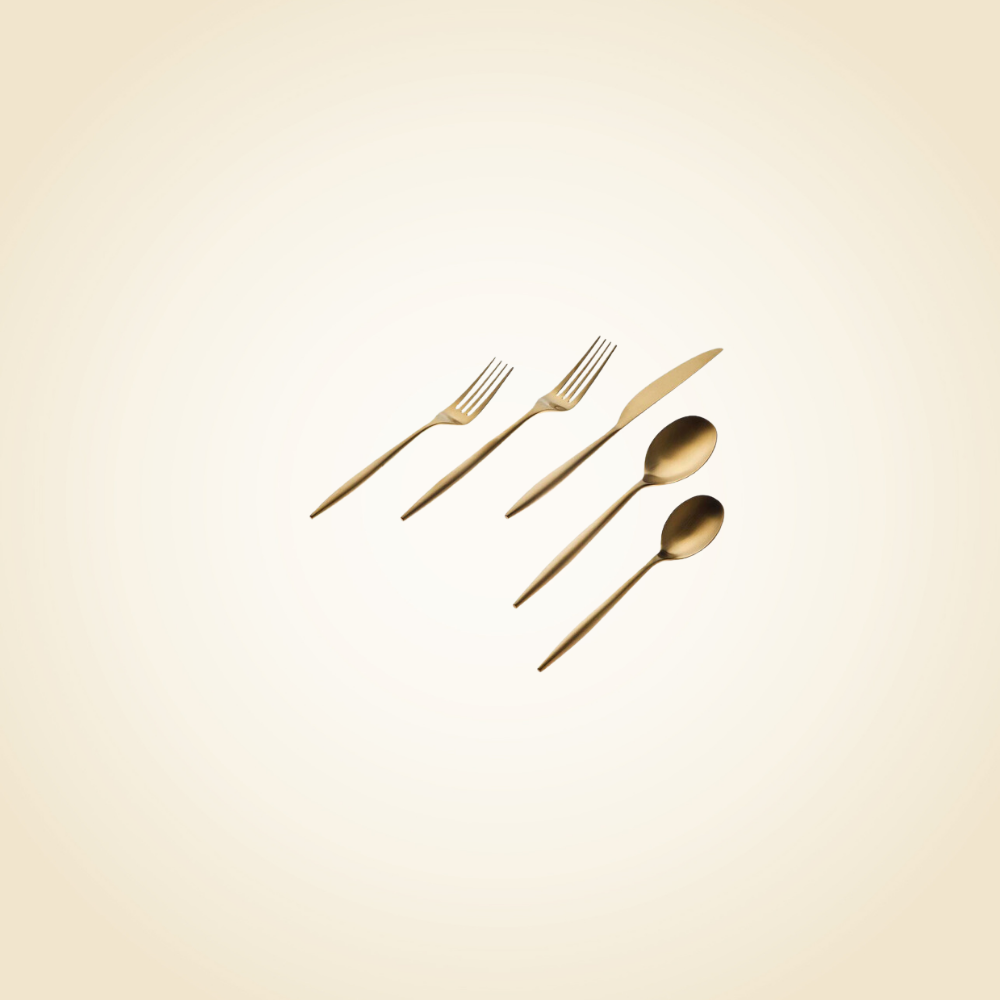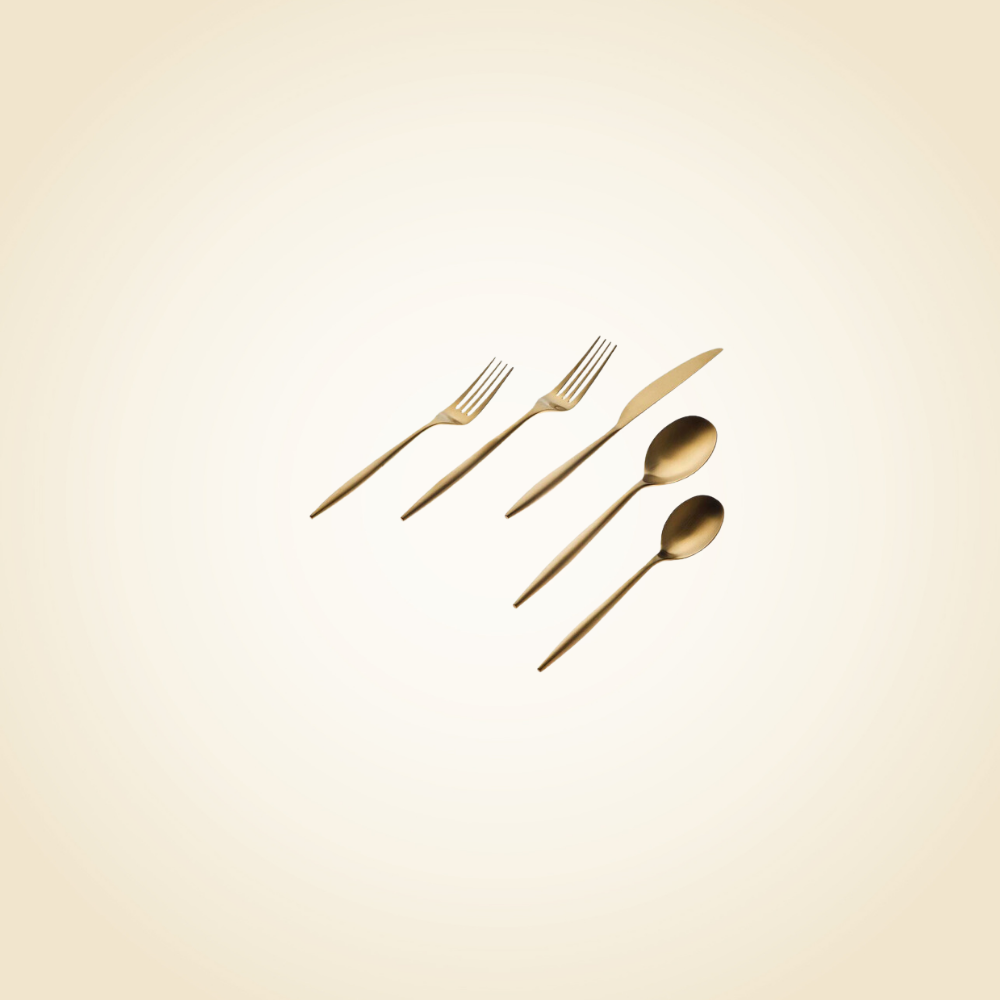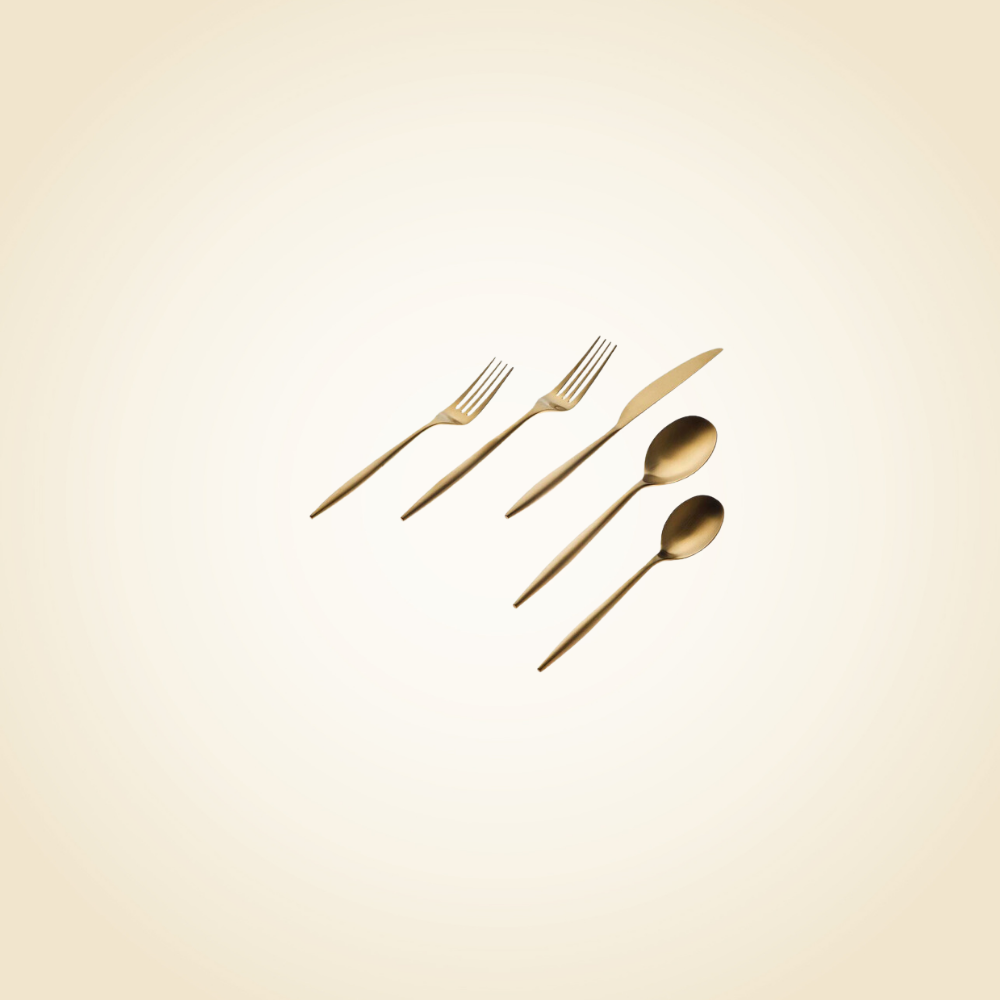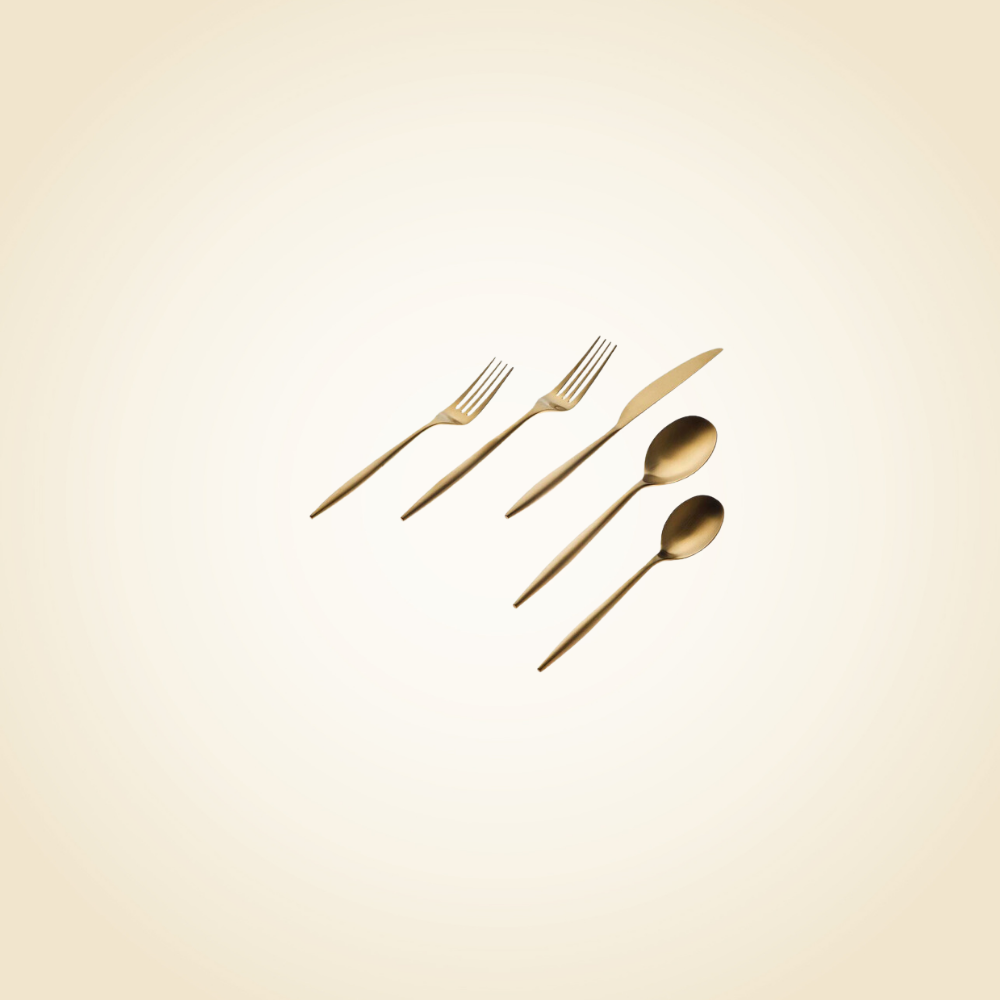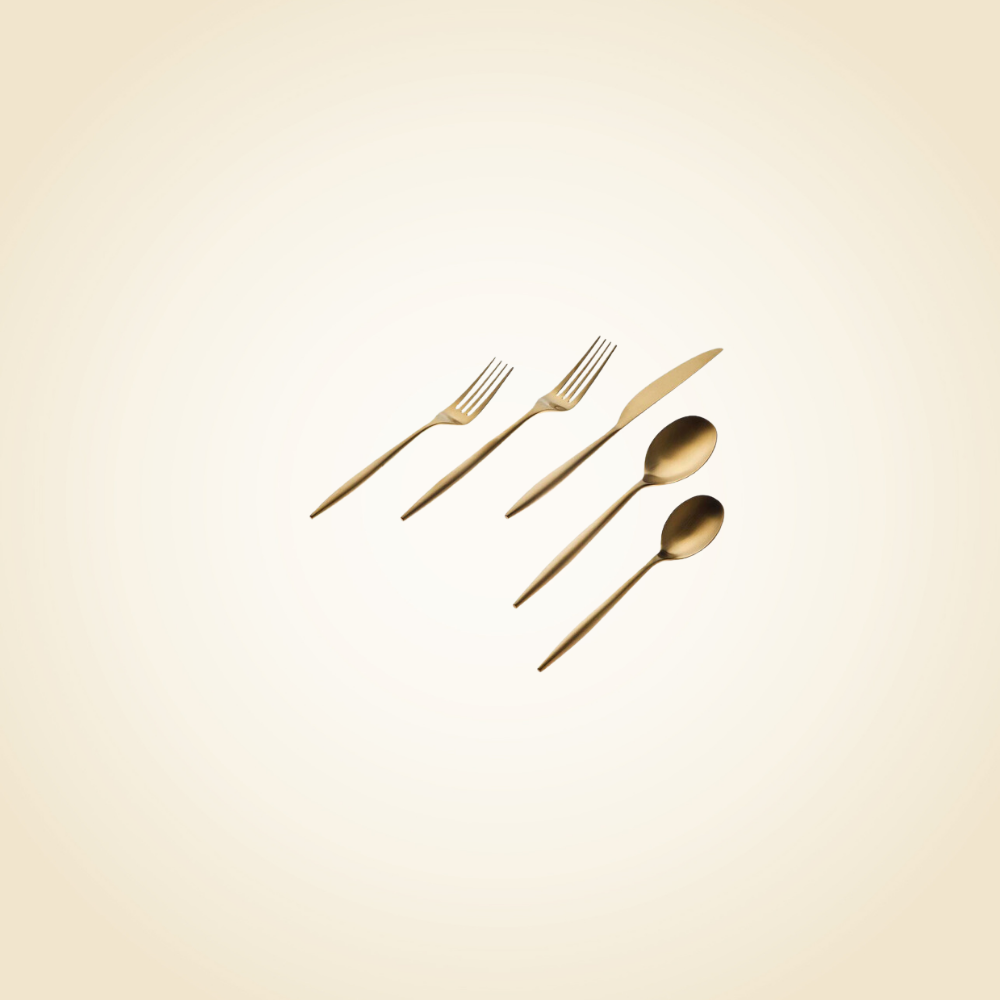 Milano Matte Gold 20pc Flatware Set
Complete your place settings in luxe modern style with this elegant flatware set that's durably designed from stainless steel to withstand the test of time.
Includes four knives, four dinner forks, four salad forks, four dinner spoons and four dessert spoons (20 pieces total)
18/10 Stainless steel
Dishwasher Safe
SUPREME QUALITY: Unlike cheaply made flatware sets that sooner or later will wear out, the Godinger full flatware set is here to stay. Made of 18/10 stainless steel, this flatware set will never rust, corrode or lose its shine. (Warm Tip: Do not leave your flatware sitting in water, as soaking can permanently damage the metal, and please make sure your flatware is completely dry before you store it. Your daily behavior during use of your flatware keeps each piece bright and shiny).
COMPLETE FLATWARE SET : Godinger provides you with all you need to have a Great Dinner with your family or friends. The kit consists of 20 Pieces in total; 4 Dinner Spoon, 4 Dinner Forks, 4 Dinner Knives, 4 Dessert Forks and 4 Dessert Spoons. This Set is a Must for a Fully Equipped Kitchen, as it is Great for both Everyday and Formal Use.
COMFORTABLE HANDLE & WIDE APPLICATION: Nice weight to perfectly fit in your hand. Comfortable to hold, and no rough or jagged ends or sides on any of the pieces. Popular design will heighten the level of sophistication of your table setting; Ideal for Weddings, Valentine's Day,Catered events,party,Family reunion,Upscale catering,Theme restaurant, or home dinner.